As you may know by now, we've been touring the world in 2016 (just like we did in 2015) to spread Active Directory knowledge, solutions, and insight that you can apply to your AD environment. Thus far in 2016, we've seen Dubai, San Francisco, Madrid, Barcelona, Lisbon, Munich, Dusseldorf, Berlin, Tel Aviv, Bucharest, Warsaw, Wroclaw, Copenhagen, and Reykjavik. We are still going strong and will be making a few more stops in the upcoming months, including:
New Jersey
Johannesburg
Sydney
Croatia
Bosnia
Ireland
Italy
Sweden
Holland
Our keen information on Active Directory and efficient management has been turning heads and obviously getting attention. We have been covering topics including:…
READ MORE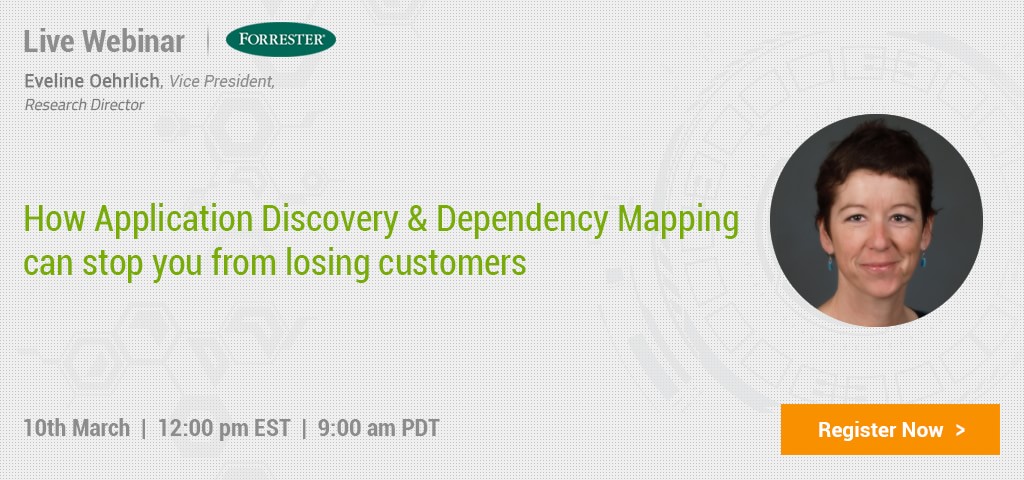 ​
With
ever shortening technology life cycles, change is not only constant but also quite frequent in today's IT enterprise. So can your business keep up with such rapidly evolving IT
? To stay on top of the change management game, you need to know exactly WHAT components
​
constitute
your IT setup, exactly WHERE each of them are, HOW they all are interconnected, and WHICH business service depends on each component. Otherwise, your IT will perpetually be one domino fall away from collapsing upon itself.
Even a single unplanned change being introduced could potentially cause effects that ripple throughout your organization's IT.
By the time you
​
g
et down to the root
cause
and take
…
READ MORE
​
​
There are some things that Microsoft builds into their product that are just amazing, while other things that are just pathetic! When it comes to monitoring Active Directory, we have both. However, by using the good and supplementing the bad with other options, a fantastic solution can be achieved!
​
The Good and Bad of Active Directory Monitoring
​
The good that Microsoft provides with regard to Active Directory monitoring is with regard to the detailed logs that can be generated.
Microsoft provides both "Auditing" and "Advanced Auditing" for domain controllers that are running Windows Server 2008 R2 and greater. When auditing is configured for the different objects (users, groups,
…
READ MORE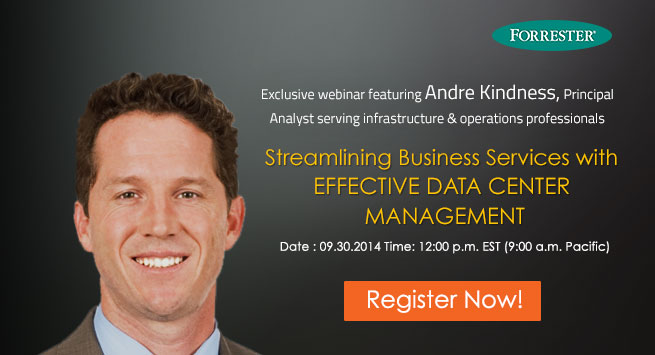 Delivering
business-critical services to end users without any disruption
or degradation in
the
quality or
speed
can be quite a challenge. The underlying  network and server layers
must be in top shape, because  a
ny performance degradation, fault, or attack in these layers will affect the service delivery.
Finding the exact root cause of a problem and troubleshooting it quickly is the key to improving data center efficiency, which will help streamline the services offered. However, it could be a labor-intensive and time-consuming process if you use inappropriate tools or do it manually. 
To improve your data center efficiency and streamline service delivery, attend our
webinar
on
Streamlining Bu
…
READ MORE
​
Do you struggle with monitoring and tracking of Active Directory changes? Do you want to monitor Active Directory changes but have given up due to the complexity?
​
Microsoft provides some very detailed tracking ca
pabilities
 in Active Directory by using auditing and advanced auditing. These technologies are not new in concept, but some of the details are radical and new to most admins. Setting up auditing and advanced auditing can be very tricky and not 100-percent clear. Then, after you have events being logged, you must manually sift through the logs to find what you want. Tracking down an individual event can be like searching for a needle in a haystack …if the event is even still in the log that i
…
READ MORE
With the worldwide social media boom, IT businesses are increasingly emphasizing on technologies and platforms to keep up with the ever-changing social media landscape as well as consumers' demands. Customer expectations are changing in the blink of an eye. This explains why "social IT", or the integration of social media with IT, is the buzzword for IT organizations looking to optimize the power of social media and get closer to customers. Will IT get ahead of the social media curve and embrace the virtual future?
Join in for an exciting webinar on "Is Today's IT compatible with Tomorrow's Social Media Consumer?" by George Spalding, Executive Vice President, Pink Elephant.
When
…
READ MORE
It's been two weeks since MDM GA is released. On this occasion, the Desktop Central team is excited to announce a webinar on "Desktop Central Mobile Device Management " . What's in it for you?
Walk through of MDM features
A brief overview of the benefits of using Desktop Central MDM
Live session with product experts so you can clarify queries instantaneously
Registration and Timings for MDM Webinar: Australia and Asia-Pacific: Wednesday, 17th October 2012 at 3:30 hrs GMT –
Register Now
! Europe and Middle East: Wednesday, 17th October 2012 at 10:30 hrs GMT –
Register Now
! USA: Thursday, 18th October 2012 at 15:00 hrs GMT (11:00 AM EST) –
Register Now
! For more details a…
READ MORE
With ever-growing enterprise networks, a lot of concerns arise with regard to network usage. Traffic analytics becomes a key aspect in order to ensure:
* Productive usage of the network bandwidth
* Secure network
* Continuous availability of the network
and a lot of other associated factors.
The dependence on the network is ever-increasing. This dependence in a way boosts productivity of the organization but the flip-side is that the bandwidth usage for applications other than that concerning business will heavily impact the flow of business activities. Unproductive bandwidth usage leads to bandwidth competition between the different applications using the network. This could even le
…
READ MORE
Hello All,
Finally after a month long blog campaign running around Real-time IT, It's time to bring in the last blog of the series. Today I would talk more on summary per se and also on Gartner's research article written by noted analyst Jonah Kowall on 'How to augment APM tool with other conventional monitoring tool' which is attached in the eBook. We are finishing this series with a Webinar on January 25
th
. One of the ManageEngine IT360's key MSP customer Adam Dunlap, Director, IT network solutions, Appalachia Technologies will also join the webinar from Pennsylvania, USA to talk about the benefits of Real-time IT and how ManageEngine IT360 is helping him to gain that visibility into his bus…
READ MORE
Hi All,

Yes, Yes!; the dissection of Real-time IT continues. From laying the introduction foundation of real-time

IT

to talking about business needs of the same, I shall talk about one of the most important technical aspects of real-time IT­- an end user's quality of experience. Why is this important? Well, I see this as the junction where end users and technology meet. This is where organizations must make sure that all the parameters and underlying supporting infrastructure should work perfectly to give an unmatched experience to end users.
Gartner says, "End-user experience monitori
…