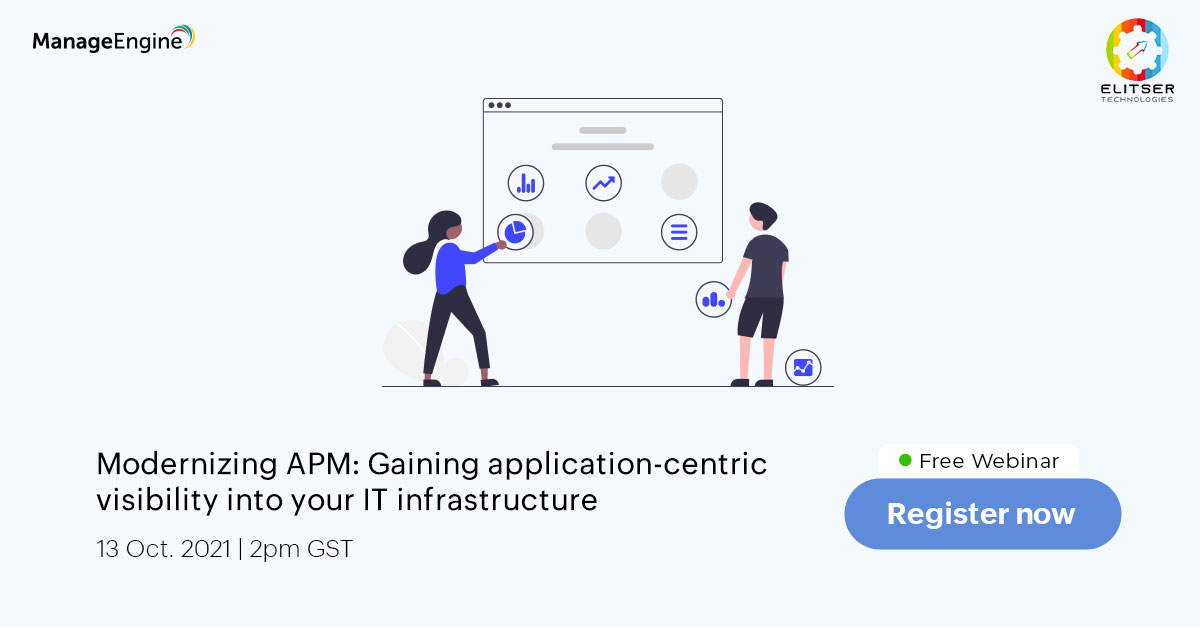 The average cost of downtime is $5,600 to $9,000 per minute according to a report from Ponemon Institute.
When business-critical applications fail, the consequences can be disastrous. System downtime and poor application performance can impact a business in a variety of ways, from disgruntled users and a drop in productivity to revenue loss and a tarnished business image. Because of the rising complexity of applications, teams in charge of monitoring applications and infrastructure have shifted their focus away from traditional monitoring tactics in pursuit of a more efficient method.
 The infrastructure of today's applications is extremely dispersed and flexible. As a result, gaining holistic visibility into every component of your application architecture and ensuring a perfect end-user experience is critical for optimizing the growth of your organization.
Application monitoring is a critical component for ensuring that your infrastructure is functional and you have visibility into how your applications are performing. With this information, you can more readily plan resource allocation, troubleshoot application issues, and ensure that your clients can execute transactions seamlessly.
 Join us for a free webinar to see how your organization can improve application performance by acquiring real-time insights into its multi-vendor application infrastructure, correlating application performance with business development, and promptly troubleshooting problems.   
In this webinar, you'll learn to:
Track the essential KPIs of your server and virtual machine infrastructure.

Monitor your multi-vendor database infrastructure in real time.

Tackle an application's performance issues quickly by gaining code-level visibility.

Build strategies to provide an outstanding end-user experience.

Leverage smart alerts and reports to troubleshoot problems and evaluate performance.

Integrate Applications Manager with ServiceDesk Plus to expand the scope of application monitoring.