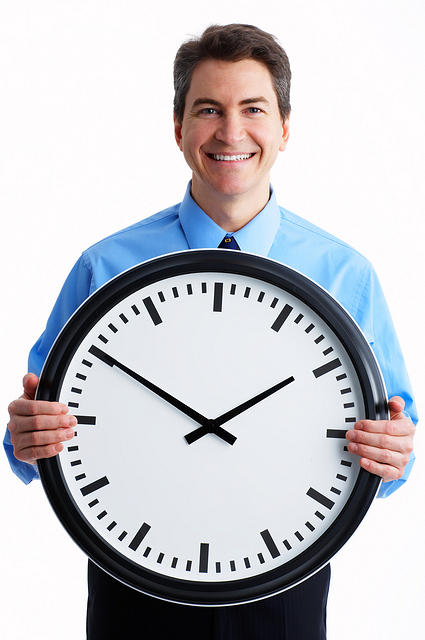 The IT infrastructure of any enterprises needs regular maintenance. Each time you schedule maintenance, you know that your IT will be down for a while.
And
,
you don't need AlarmsOne to repeat information you already know. To avoid redundancy, you can schedule your downtime and
prevent AlarmsOne from sending alerts about it.
So, during scheduled downtime, AlarmsOne will continue to receive alarms but you will not receive any notifications. You can add
an entity-specific
downtime as well.
Enter the entity name (website or server) and define the time period for the downtime. Then, select the time zone
,
click
Add,
and you are good to go.
AlarmsOne allows you to select a
field type
to
choose an application
…
READ MORE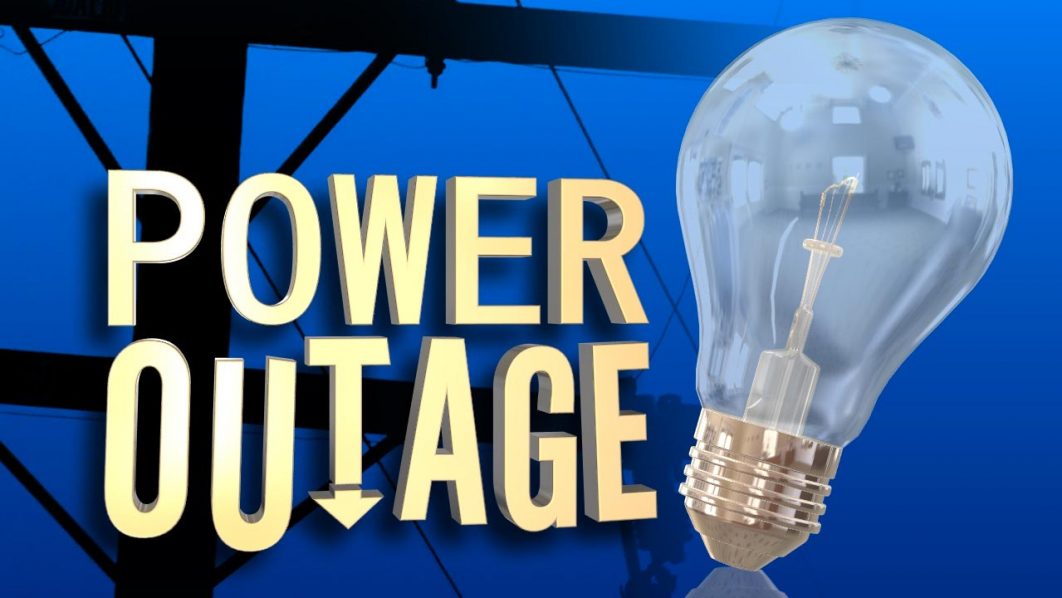 Nobody likes outages. We all have a Plan B to avoid having to deal with the unexpected for too long. Maybe you have roadside assistance in case your car breaks down, or keep a flashlight in the house in case the lights go out. Maybe you're tired of always having to answer the question "what if." If that's true, we have good news for you. In enterprises, unexpected hardware and software failures can hinder applications running in the network by causing a breakdown in communication with client computers. In such times, running Desktop Central is vital because it maintains the communication with client computers so desktop management tasks and configurations can be completed. With Fai…
READ MORE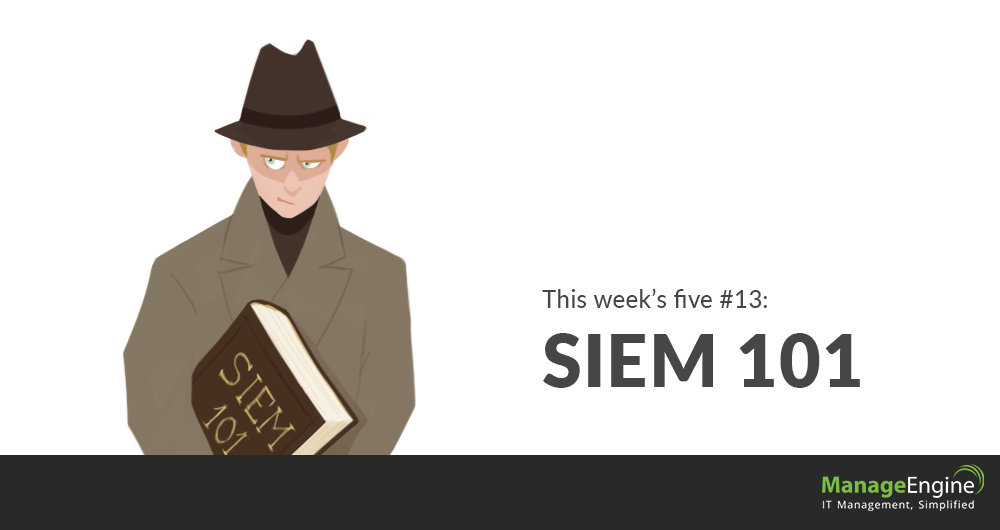 This
week's five
is a weekly column on five recent reads from all over the web. This week, we'll talk about
security information and event management (SIEM)
.
Poor exam
proctors
. Imagine 30 to 40 people in a room, all scratching their heads and writing frantically. A proctor's
job is to keep an eye on everyone
and make sure that nobody cheats
.
Now, imagine this room is a hundred times larger, with thousands of people writing. Let's call it a hyper-class
. Keeping an eye on everyone would take hundreds of
proctors
, right? Or, it could just take one tool: Software to keep track of each individual's activity. Which option sounds better? You decide.
Now, imagine this whole scenario at the enter
…
READ MORE
It's that time of the year again when as the leaves fall, we brace ourselves for copious amounts of pumpkin in our diet and the possibility of running into a monster on an evening stroll. This Halloween, tell us what
's haunting you by taking
a short survey
.
Show
us
the security attack you fear the most
, and you could win an
iPad mini 2 or a $200 Amazon
gift card! Create a diagram of the attack that includes sources such as routers, databases, and web servers
, and related actions such as
'malicious script initiated'.
As a sysadmin, you face so many scary things on a daily basis that a security threat probably frightens you more than the grim reaper. 
Your worst nightmare might be when a user execut
…
READ MORE
Many
organizations that use Active Directory also use Google for applications and communications.
Google has a database for user accounts, which
need to be created using the Google admin console or some other tool. The process of creating Google user accounts is manual, unless you use a tool like the GAM (
https://github.com/jay0lee/GAM/wiki#introduction
).
Some organizations, though, have users in Google but
not in Active Directory. In instances like this
,
there will come a time when the users need to be added to Active Directory. This process can be laborious and time consuming, unless you think out of the box.
One option to get your Google user accounts into Active Directory with ease is to use GAM in conj
…
READ MORE
Microsoft has announced the general availability of Windows Server 2016, and you can start managing it immediately using Desktop Central. The new Windows Server 2016 has a bundle of features that help bolster security, add deployment options, and help developers innovate and create cloud applications using the latest technology. Predictably, many enterprises will want to switch to the new OS immediately. But switching to the new OS requires users to manually set up configurations and install software, which consumes a lot of time and effort.
Administrators can help their clients skip the old school methods of manual setup by using Desktop Central. They can easily deploy the required software and confi…
READ MORE
Earlier, I
introduced the eight KPIs
that are critical to every IT help desk. These KPIs help meet basic IT help desk objectives such as business continuity, organizational productivity, and delivery of services on time and within budget. The previous blog post discussed about the KPI ticket volume trends. This post discusses the fifth KPI – first call resolution rate (FCRR). 
Definition:
Percentage of incidents resolved by the first level of support
(first call or contact with the IT help desk).
Goal:
Have a higher FCRR.
High first call resolution rate is usually associated with higher customer satisfaction
as confirmed by a
study that 
Customer Relationship Metrics conducted. 
Furthermore
…
READ MORE
When a group fails to contain the correct members, access to resources or to a network application could fail. So, ensuring that group membership is correct can go a long way in reducing calls about failures to access resources. One way to ensure that the correct users are located in group is to leverage user properties to place users into the correct groups. Let's look at the following example. Say you have an HR application that all HR employees need to be able to access on a daily basis. Users who are members of the HR_App1 group are given this access. You also have a specific task within the HR application which only HR managers should have the ability to access. Users who have membership in the HR_App1_Managers…
READ MORE
Earlier,
we discussed how effective syslog management can improve your network's security. 
However, log monitoring doesn't end there
. Your business runs on applications, whose log data
must also 
be monitored to reinforce security
. Applications include web servers, databases, printers, and in-house applications, all of which are indispensable to your organization.
The need to monitor application logs – use cases
Take, for example, a database. Your database stores sensitive business information such as customer credit card information, patient health information
, and so on.
A major security threat to this data would be a
SQL injection attack, wherein malicious SQL commands a
…
READ MORE
Have you noticed that in Windows not everything is as it seems? For example, Group Policy has nothing to do with groups? The displayname attribute for a user account does not control the name that is displayed? Let's tackle that last oxymoronic fact. First, let's talk about what is the minimum to create a user account in Active Directory. The minimum naming information for a user account requires that you configure Full Name, Logon name, and Pre-2k Logon name (as per the Active Directory Users and Computers (ADUC) user creation wizard), which the final resulting attributes can be seen in Figure 1.
Figure 1.Minimum Name related attributes for a newly created user account. If you want to change the name that i…
READ MORE
This content might be a bit of a refresher for some, but it is important to always think out of the box when dealing with Active Directory and automation. What a start, right? Here is the question posed: "How do I add a user account from domain A to a group in domain B using ADManager Plus?" The tool being used is not all that important, but the ease of accomplishing the goal is. Instead of trying to ensure that the correct syntax for the other domain used in a script or tool, why not just have a group from domain B have membership in the group you want all users to belong to in domain A? Here is what the moving parts would look like: Domain A
User1, User2, User3, User4, etc.
Group1
Domain B
Ensure that GroupB has Group1…