Keeping the in-built firmware of network devices (such as switches, routers and firewalls) up-to-date is one of the crucial tasks done by the Network Administrators. They are required to carry out firmware update or upgrade with a view to achieve improved performance, reliability and security.
Especially when security updates are released by the device vendors, the administrators will have to update their devices at the quickest possible time.
Assume the scenario where a particular device vendor has released a crucial security update for routers. The administrator manages 100 such devices and has to carry out the update. The task will not only be repetitive, but also be highly time-consuming.
Will it not be great to automate the firmware update process so that you can save your time, cost and resources?
DeviceExpert, the trusted Network Change and Configuration Management software from ManageEngine precisely helps achieve this.
Upgrading firmware, uploading/downloading of OS images can be automated by way of executing scripts. DeviceExpert takes care of executing the series of inter-connected commands on a device in the command line and thereby carry out the firmware update or OS images transfer in a highly secure way.

Above all, you can update the firmware for a single device or multiple devices or a group of devices at one go. Not, just automation, you can do it at your convenience – at any point of time on demand or automatically at any future of time through scheduled tasks.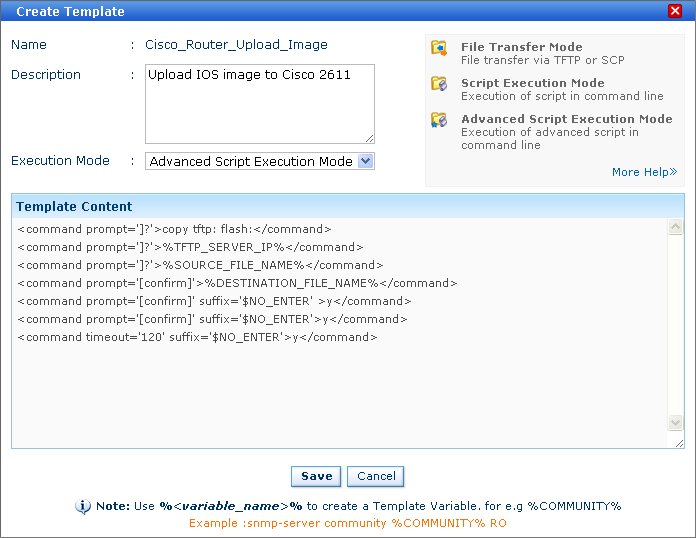 All that you need to do is to create a simple script containing the required commands and then execute it.
Try DeviceExpert now; Improve productivity and efficiency! Download 30-day Trial Version and also View Video Demo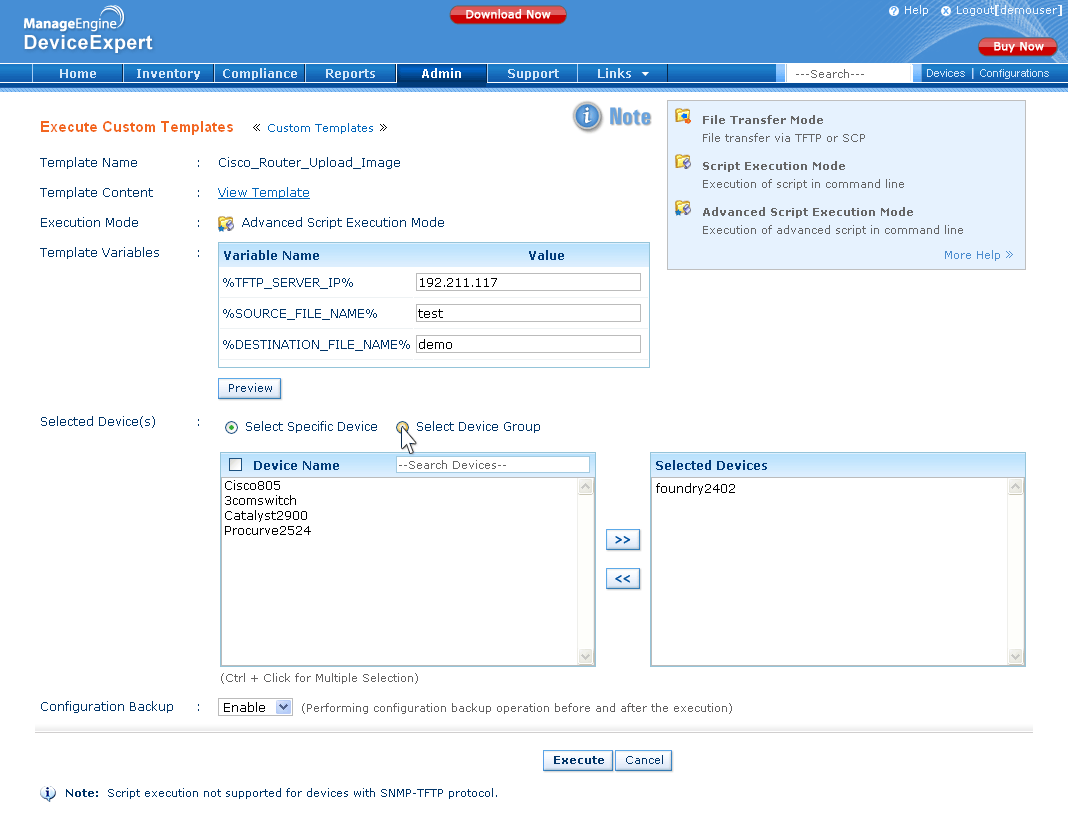 Bala
ManageEngine DeviceExpert