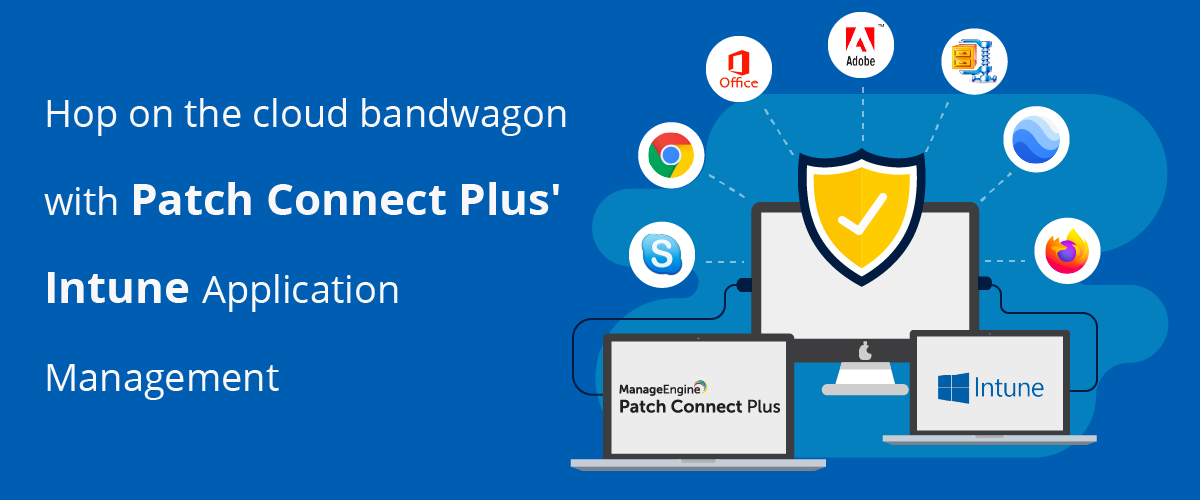 For organizations using Microsoft's System Center Configuration Manager (SCCM) who are focused on endpoint management and security, co-management is the new buzz word. Gone are the days when enterprises would rely only on client management and on-premises solutions to keep their endpoints up and running securely. With remote work becoming the new normal, technology and business paradigms are evolving to meet the new demands of the work-from-home culture.
In keeping with these trends, Microsoft has integrated System Center Configuration Manager (SCCM) and Microsoft Intune to give its users Microsoft Endpoint Manager. With Microsoft Endpoint Manager, users can easily monitor and secure all of their fixed and mobile endpoints.
However efficient SCCM is in handling vast numbers of endpoints, any SCCM user can tell you that third-party application management isn't its forte. Now that SCCM offers the option to integrate with Microsoft Intune, how do you deal with third-party application management on Intune? Don't worry! Patch Connect Plus has you covered with its latest addition: Intune Application Management.
Use Intune Application Management to ease third-party application management
Patch Connect Plus seamlessly integrates with SCCM, leveraging its architecture to patch third-party applications. Even if you're a hybrid SCCM user, with Intune Application Management, you can easily create and deploy third-party applications in Microsoft Intune using Patch Connect Plus.  
Intune Application Management allows you to:
Create third-party applications in Microsoft Intune.

Leverage the cloud platform to deploy third-party applications.

Use predefined application templates to simplify the process of creating applications.
Customize deployment using pre/post-deployment scripts.
Get started with simplifying third-party patch management with Intune Application Management. Try a free, 30-day trial to get a hands-on experience with our newest feature.