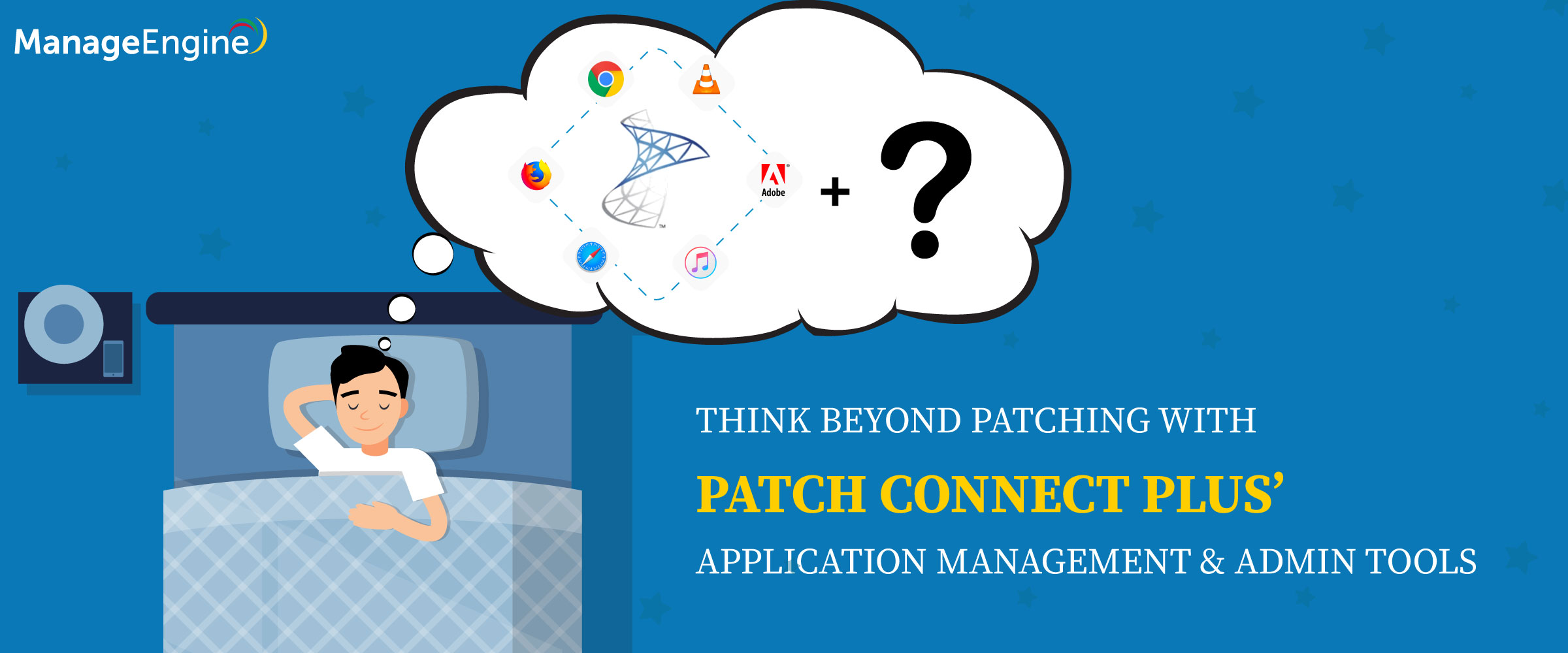 Microsoft recently celebrated a significant milestone, as System Center Configuration Manager (SCCM) now manages 175 million devices across the globe. This is indeed a great achievement that clearly highlights the reach SCCM has among people managing numerous endpoints. But along with its incredible popularity, there are also certain areas where SCCM falls short, as per the reviews from TrustRadius.
Shortcomings of SCCM 
Some of the top areas that inconvenience SCCM users are:
Limited support for heterogeneous environments (environments hosting a variety of operating systems).

Limited support for patching third-party applications.

Complexity in setting up and getting acquainted with the console.

Laborious installation processes.

Poor troubleshooting methods.

Inadequate reporting.
For SCCM administrators, dealing with these shortcomings is tedious. Wouldn't your work be a whole lot more stress-free if you had an add-on to take care of all your problems?
The wait is over! Introducing our Application Management and Admin Tools
Well, fret no more. Here is a shout-out to all the SCCM administrators out there who constantly deal with the painstaking task of patching and securing endpoints. Patch Connect Plus' Enterprise edition is here to ease your routine with two new features, Application Management and Admin Tools.
Patch Connect Plus' Enterprise edition not only simplifies your patching process with SCCM, but goes two steps above by helping you effortlessly deploy software using applications, as well as manage the entire process with the help of Admin Tools.
With Application Management, you can:
Create applications to deploy using Microsoft SCCM.

Customize the deployment of these applications using pre- and post-deployment scripts.

Detect versions of installed applications on endpoints, and adjust the targets for deployment accordingly.

Rollback applications based on application supersedence.

Refine your deployment by filtering targets using Global Settings in SCCM.
 As you can see, the Enterprise edition of Patch Connect Plus offers a completely controlled and superior patching experience with SCCM through Application Management.
That's not all! To address your problems with troubleshooting, navigating the SCCM console, and reporting, we have introduced Admin Tools. With Admin Tools, you can perform essential tasks, like on-demand client operations, client troubleshooting, and system management operations, from a single console. 
Here at ManageEngine, we're constantly brainstorming how to mold our products to address user concerns. As an ode to this, Patch Connect Plus' Enterprise edition happens to be the only product on the market that provides third-party application patching, application management, and admin tools all in a single package.
Improve your SCCM experience with Patch Connect Plus' Enterprise edition's newest features, Application Management and Admin Tools.
Try Patch Connect Plus with a free 30-day trial to see how it helps in patching with SCCM.