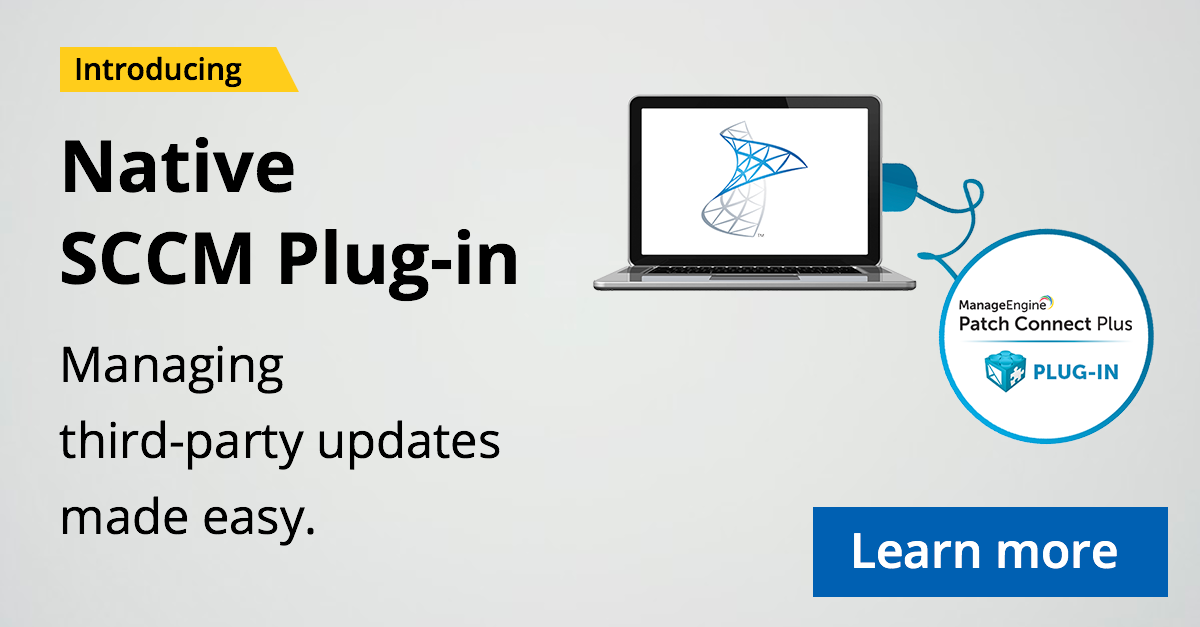 Many companies rely on System Center Configuration Manager (SCCM) to manage their Microsoft applications; however, one of the main limitations of SCCM is that it can only patch Microsoft applications. For companies that rely on SCCM, this lack of third-party patching puts them at risk. As Computer Weekly reported, third-party security failures cost large businesses up to £1.5 million per year.
One way to make sure your infrastructure is secure is by using a patch management solution that covers both Microsoft applications and third-party applications. One such solution, Patch Connect Plus, provides third-party patch management by integrating with your existing SCCM server. Patch Connect Plus uses the same console as SCCM to deploy patches and lets users automate, customize, and view reports on deployment.
Patch Connect Plus also has a separate edition that is exclusively for patching via the System Center Updates Publisher (SCUP) catalog. This edition supports over 100 third-party applications. The cherry on top? Patch Connect Plus has introduced a native SCCM plug-in that:
Helps users integrate with SCCM.

Lists every available third-party update under a separate tab. This is so users can avoid filtering through the entire All software updates list in SCCM.

Provides complete reports on all the client machines in the network.
This plug-in allows users to fetch the status of client systems in their network without switching tabs to get patch information. Read on to learn more. Download the latest version of Patch Connect Plus to get started.