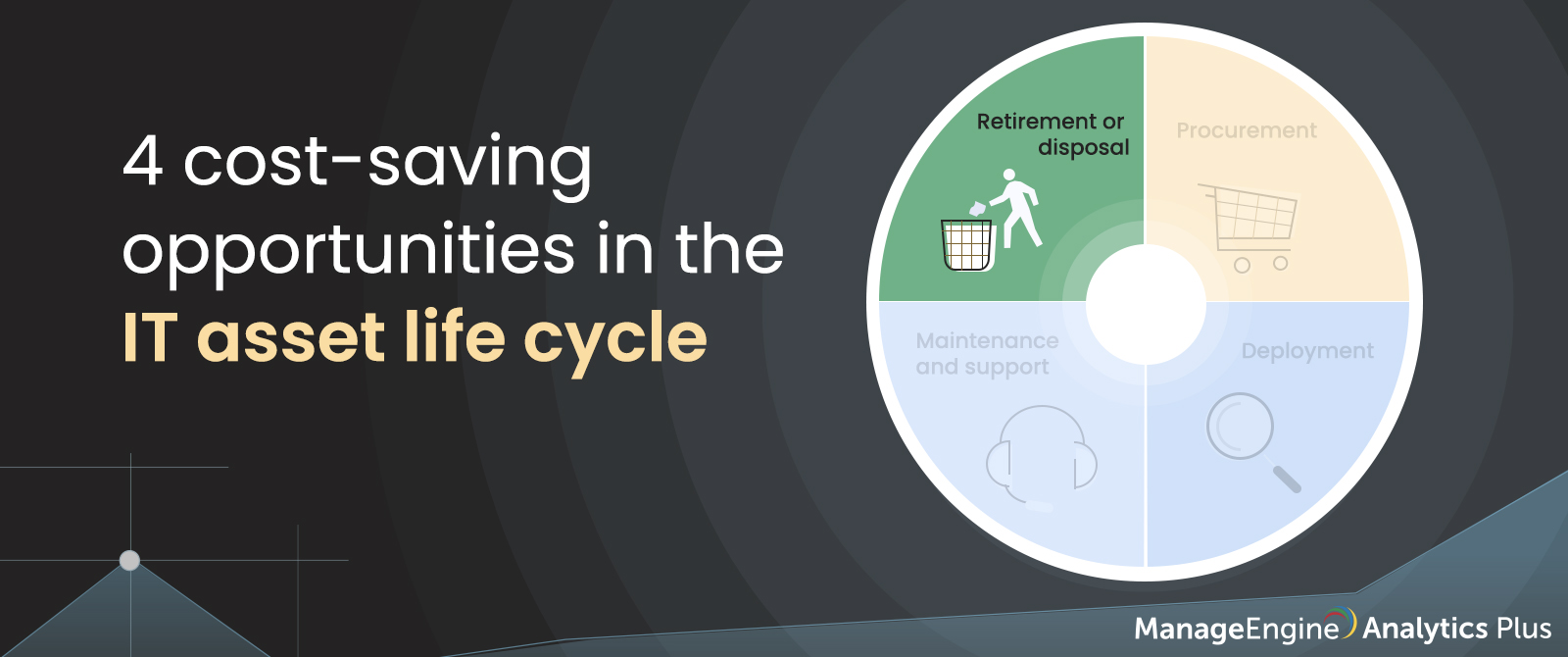 Welcome back to the final part of our four-part blog series on saving on IT costs in the asset life cycle. In the last part, we talked about how to cut costs during maintenance and support. In this part, we'll look at retirement and disposal, and ways to save during this phase.
 The retirement phase of the asset life-cycle can be tricky, because asset managers have to accurately judge the time frame for when a certain asset is ready for retirement. In the case of problematic assets that break down frequently, the decision is pretty straightforward.
Where it gets complicated is in situations where users claim a workstation to be outdated after some time using it—let's say 4 years. On one hand, you may have management trying to save IT costs by making assets last longer while on the other, you have users demanding upgrades. It's a difficult situation to be in, especially when you don't have the right metrics at your disposal.
The general trend in most large-scale enterprises is to make workstations last for about 4-5 years, whereas servers are usually kept in service for approximately 10 years. However, these practices may not suit all organizations. So, the decision on when to pull the plug on which assets is often carried out based on individual intuition rather than proper insight.
Analytics Plus' Average age of assets in use report shows the average service period of assets in various categories. Since this report is based on the historical usage of assets in the respective organization, it can be a more appropriate and practical measure compared to general industry standards. IT teams can use this report as a gauge to determine when a particular asset is ready for disposal and ensure they don't dispose of assets before they serve their full life span in service.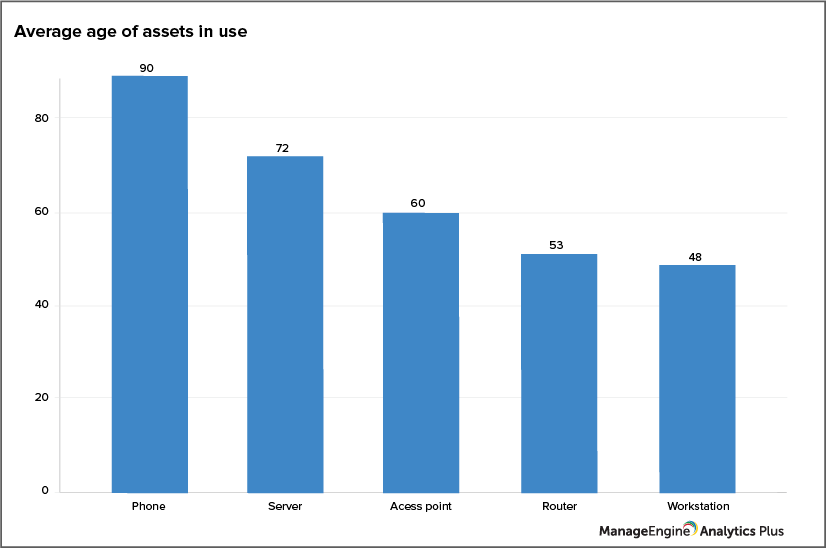 Depreciation percentage is another aspect that should be given attention in the disposal phase. It gives IT teams an idea of the degree to which IT assets have lost value during their life spans.
Servers purchased from different vendors that have similar performance standards, usage, and life cycles can have different depreciation percentages. Likewise, mobile and other hand-held devices may depreciate in varying degrees based on brand and configuration. Asset managers can use this information to look for assets that depreciate the least at the time of purchase.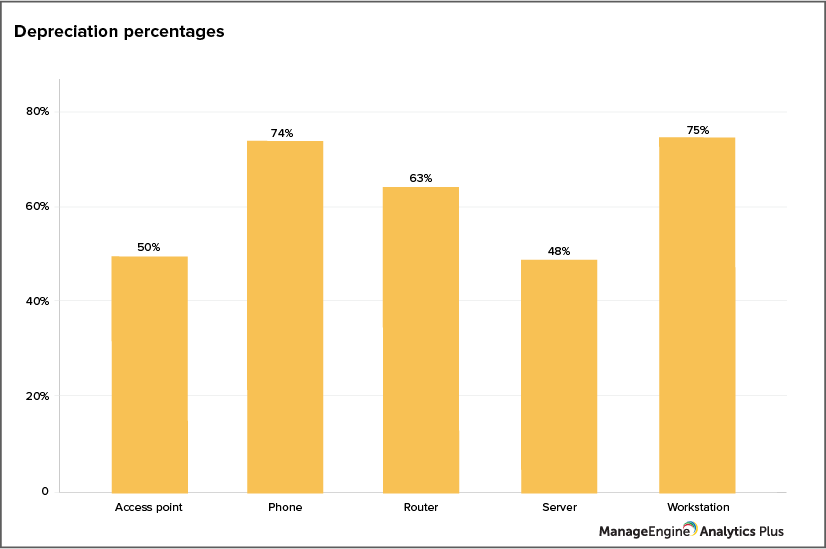 These reports are built using Analytics Plus, ManageEngine's IT analytics solution, which offers out-of-the-box integrations with several popular IT applications such as ServiceNow, Jira Software, Zendesk, and ManageEngine's umbrella of IT products.
 If you're looking for an IT analytics solution, start your free, 30-day trial of Analytics Plus now. Already an Analytics Plus user? Upgrade to the latest version to enable new features and updates. If you have any questions, please feel free to post them in the comments section below.