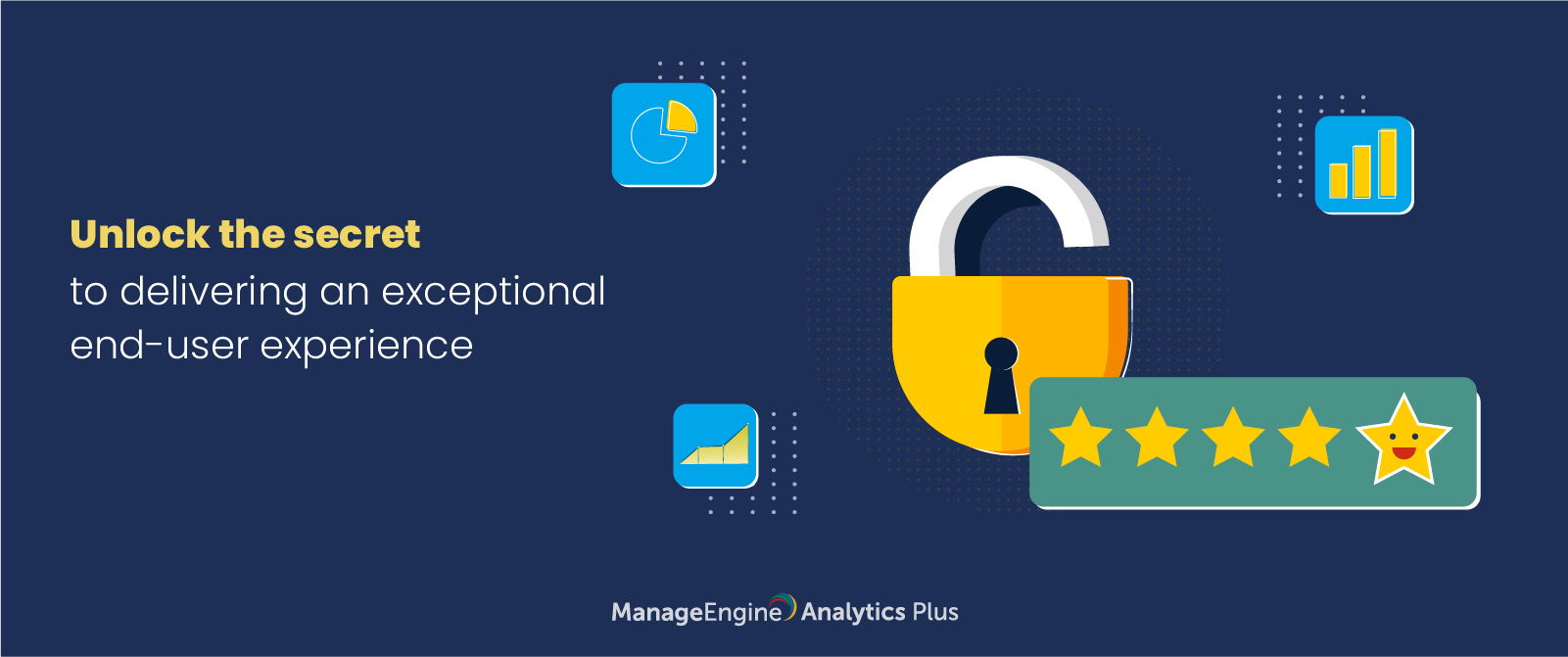 The rules of customer engagement have changed drastically in the last decade, not only for direct customer-facing roles but also for internal customer-facing roles such as technical service team staff, NOC admins, and more. Organizations across the globe are now fully aware that great customer service from support teams and NOC teams can have a lasting impact on employee productivity, morale, and in turn, the organization's overall revenue churn and growth.
Imagine this—you come to work early on a Monday morning to find that you're unable to log in to your system. You call the IT service technician who asks you to give your computer a hard reboot and hangs up. But you've already tried that, and it didn't work. Now you have two choices: you can call another IT service technician to look into the issue, or walk up to the service desk admin room and explain your issue in person. Either way, you lose precious time that you could've spent working on your projects.
Great customer service is far more than providing your end users with speedy resolutions. Consistent contextual engagement and proactive solutions coupled with speed and efficiency is what your end users need to deliver greater results. This 3-part blog series outlines some of our recommendations on how organizations can leverage analytics to help IT service staff deliver an exceptional end-user experience. In this part, we'll discuss the first two ways to leverage analytics to deliver an exceptional end-user experience.
Make it easy for end users to raise requests
Regardless of the touchpoint used, end users should be able to raise requests and report problems without issue. This means your request support forms should be comprehensive, concise and well-organized to collect all necessary information from end users so that help desk technicians can provide speedy and satisfactory resolutions. A quick peek into the number of back-and-forth conversations between technicians and end users will reveal the efficiency of your request support forms.
From the report above, it's easy to see that requests for new hardware involve several back-and-forth conversations compared to other request categories. This typically happens when technicians have to confirm hardware specifications from end users before purchasing the equipment. Capturing all the relevant information in hardware requisition fields can help with avoiding delays due to lack of proper information.
While the report above sheds light on categories in the contact support form that need attention, it's more important to find out if your contact support form has the necessary categories for end users to raise requests. Otherwise, end users will have to resort to alternate means of logging requests including e-mails and phone calls. To assess if your forms have the necessary categories, use a keyword cloud report built using the subject lines frequently used in emails to support teams.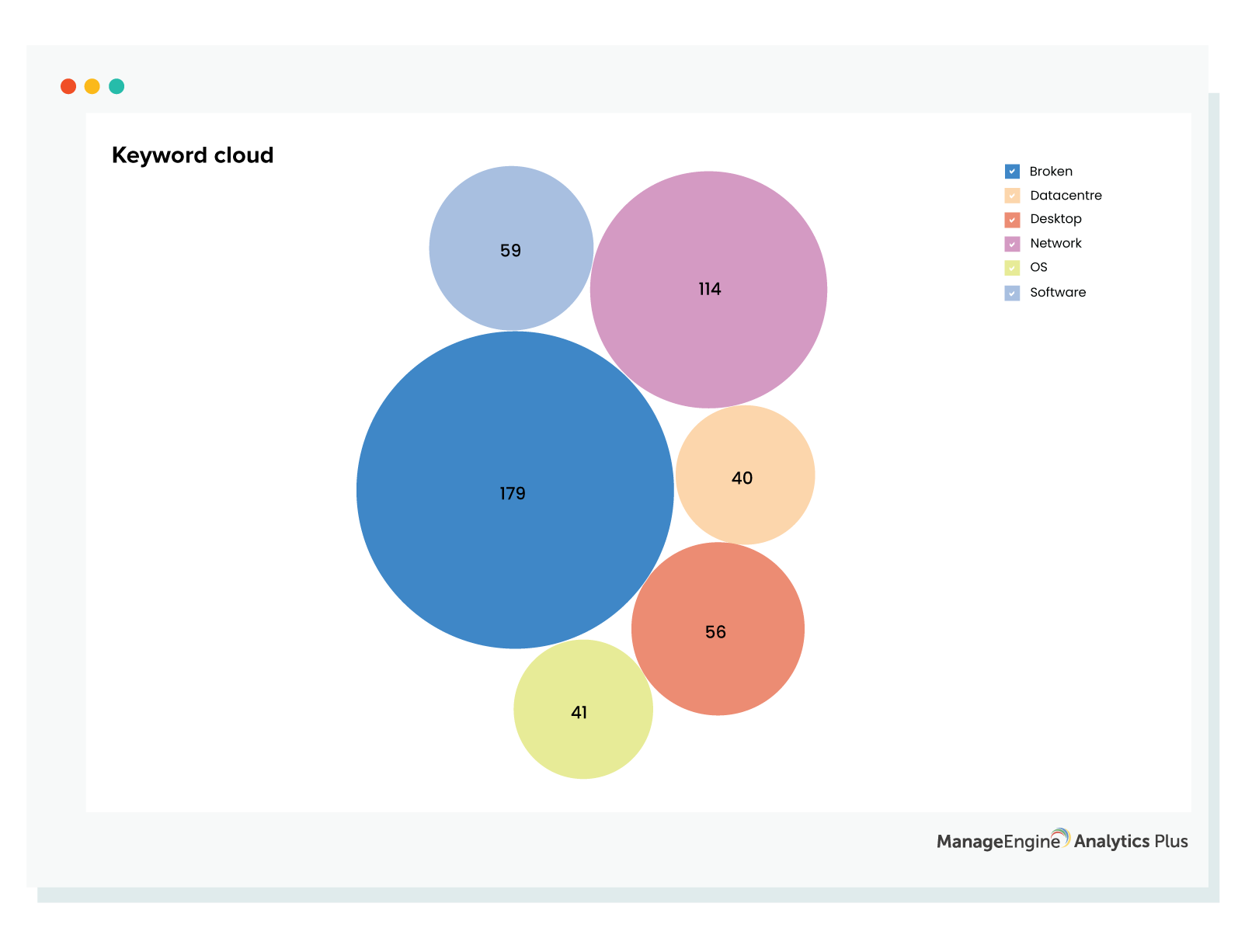 The report above illustrates that "broken" is a common keyword in service requests raised via email. This indicates that you need to check if your request support form has sufficient fields to collect requests about broken hardware.
Leverage your first response to keep end users informed
The best way to deliver great end-user experiences is to keep them in the loop regarding what's happening with their requests at your end. Not all requests that come to your service desk involve the same level of effort. Some requests such as replacing a broken mouse or keypad are easier and faster to fulfill while others such as failed OS upgrades or software updates take a little longer.
In cases where end users may be facing a longer wait time, it's best to use the first response to reach out to the end user and offer a timeframe on when their request is likely to be fulfilled. This will help set realistic expectations among end users and contribute a great deal in providing satisfactory resolutions.
While first response time is important, first response resolutions should not be credited as a measure of technician productivity. Help desks often place undue importance on first call resolutions, driving technicians to resolve more and more requests upon first contact. The report below clearly illustrates the inverse relationship between first call resolutions and SLA compliance.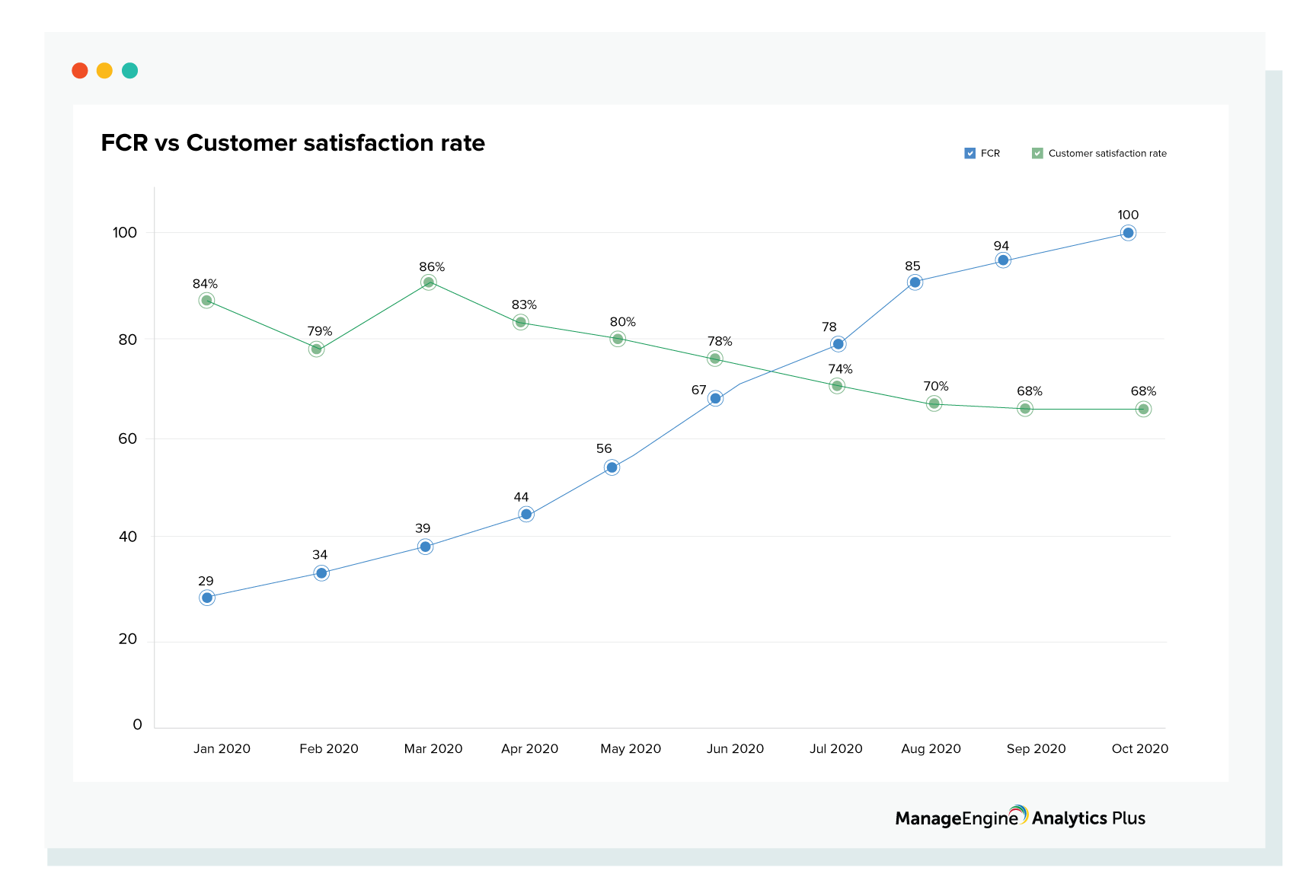 You can see that as the number of first call resolutions increases, the customer satisfaction rate decreases. This also indicates that it's advisable to shift your focus away from first-call resolutions and focus on providing greater customer satisfaction on first contact.
These reports were built using Analytics Plus, ManageEngine's IT analytics solution, which offers out-of-the-box integrations with several popular IT applications such as ServiceNow, Jira Software, Zendesk, and ManageEngine's umbrella of IT products such as ServiceDesk Plus, Desktop Central, OpManager, Applications Manager, and more. If you're looking for an IT analytics solution, start your free, 30-day trial of Analytics Plus now.
If you're already an Analytics Plus user, please upgrade to the latest version to enable the latest features and updates.
That's a wrap for part one of our series. Stay tuned for part two in which we'll discuss two more ways to use analytics to deliver a better end-user experience. In the meantime, if you have any questions, please feel free to post them in the comments section below.