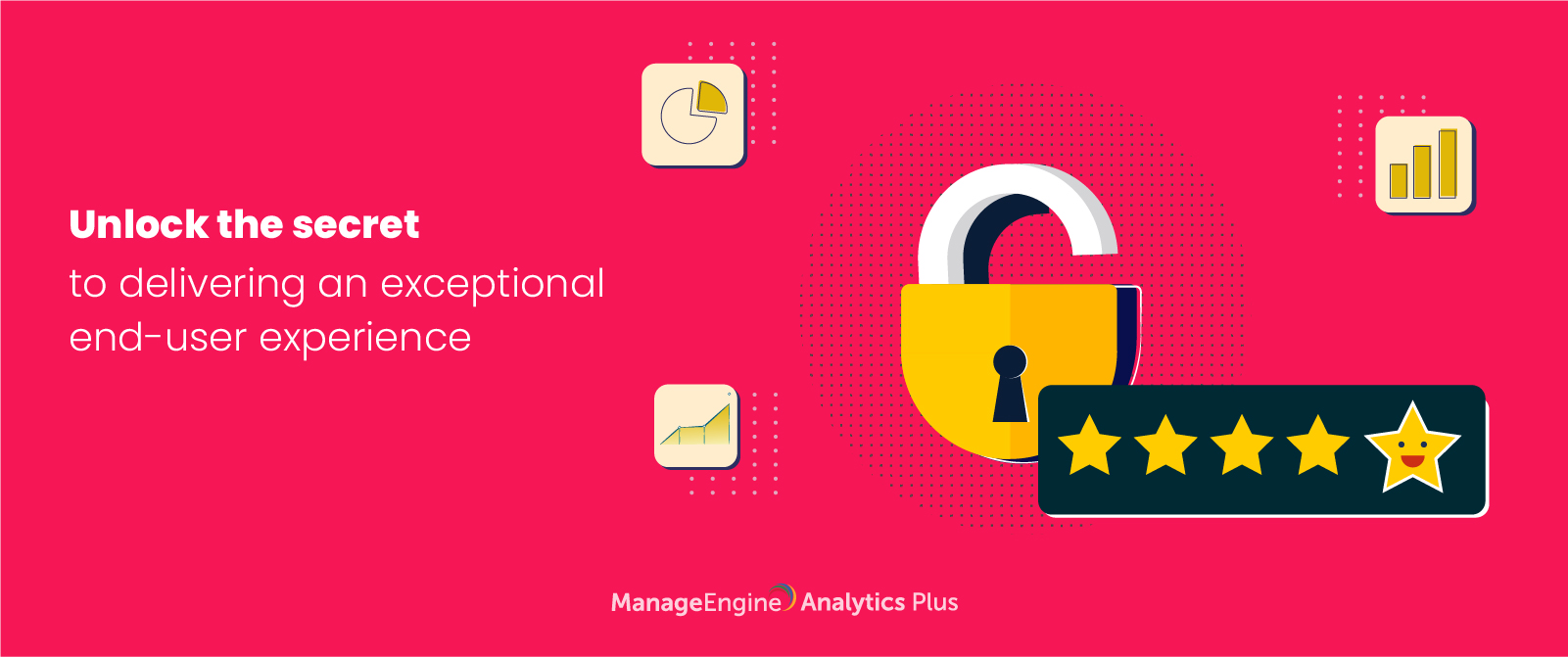 Welcome to the second part of our three-part blog series on leveraging analytics to deliver an exceptional end-user experience. In the last part, we discussed two key points: how to gauge the effectiveness of your support forms using analytics, and how to pick the right metrics that focus on customer satisfaction. In this part, we'll discuss the next two ways analytics can help you deliver an exceptional end-user experience.
Empower end-users with effective self-service options
If there's one thing to learn from the changing face of customer service, it's that end users prefer to resolve their issues themselves rather than approach the service desk. A litany of issues end users face on approaching the service desk—waiting for technicians to pick up and resolve their requests, frequent transition of tickets between technicians, having to explain issues to technicians repeatedly, difficulty in locating assigned technicians—have made self-service the preferred choice for end users.
According to Gartner, 70 percent of end users prefer self-service channels for request resolution. Unfortunately, only 9 percent of these end users are able to resolve their issues using self-service portals. This highlights an alarming trend—that service desks are not focusing on providing resources for end users to resolve their issues themselves. 
The truth is that stocking up your repository with adequate resources can benefit the organization in several ways. One, it empowers end users to solve their own issues, saving them countless hours spent waiting for technicians, which in turn can contribute to their productivity. And two, self-service portals can drastically reduce the number of incoming tickets that are received by service desks. So, if your service desk doesn't have that many help articles or solutions, now would be a good time to get started on creating a knowledge base repository. In case you already have one, start by assessing its effectiveness.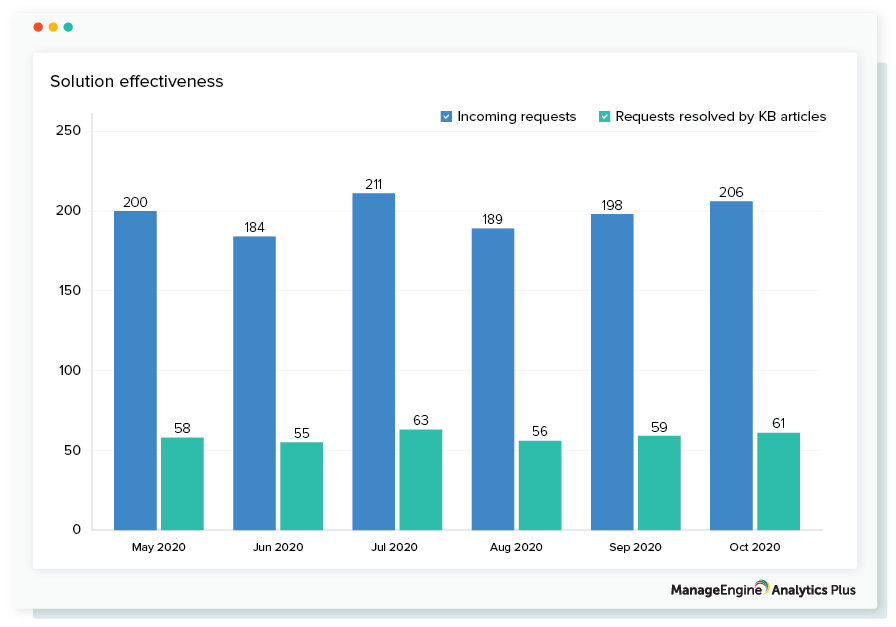 The solution effectiveness report gives you an idea of the number of requests resolved by knowledge base articles over the past six months. From the report, we can see that knowledge base articles helped resolve about 30 percent of the total requests received. The higher the percentage, the more effective your knowledge base is.
Next, you need to know which solution categories are used most. This will help you understand the end users' requirements and the solution categories that have worked well for them.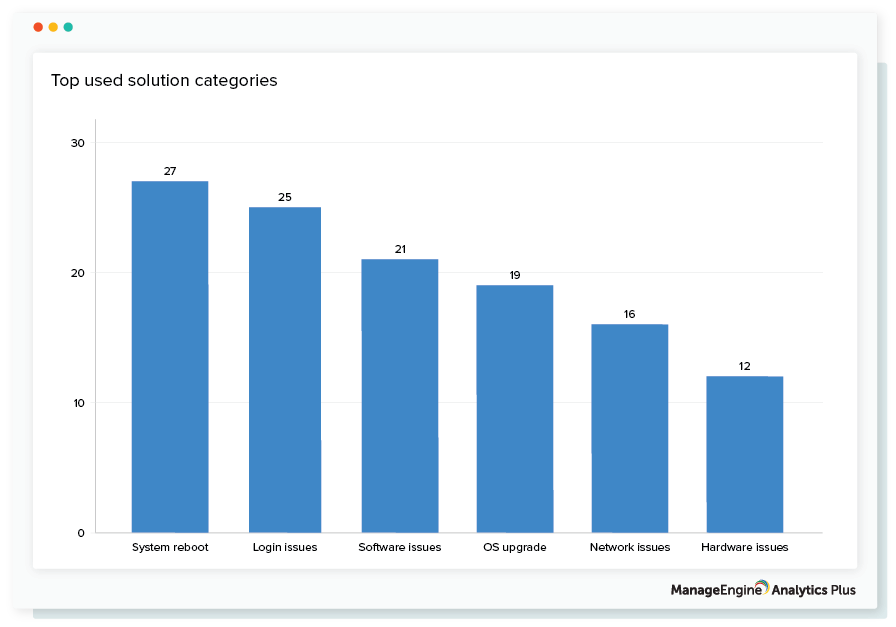 The report above illustrates that software-related solutions are in high demand among end users. With this information, you can focus on creating additional resources about software issues to add to your knowledge base repository. 
Identify and troubleshoot process bottlenecks
Once assigned to a technician, requests must be resolved as soon as possible. Any lag between the time a request is picked up by a technician and the time he starts actively working on it can create a bottleneck in your request resolution process. This can push back the overall request resolution time and impact the productivity of end users.
A good way to catch such lags is to look into the average time spent by various requests in different stages. For instance, if you notice too many requests have been put on hold for too long, it could be due to the presence of process-level inefficiencies such as technician workload, lack of skill, high demand of services, or other discernible factors such as unavailability of hardware or software assets.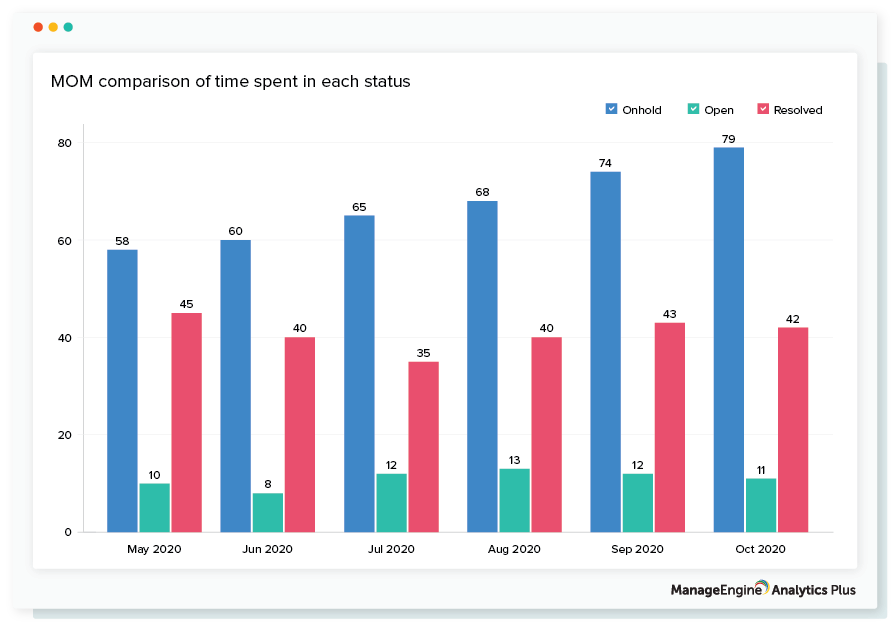 The above report gives you the month-on-month comparison of the average time spent by requests in each status. 
Another bottleneck that's well hidden within your support process is the bouncing of requests among technicians. Often, technicians tend to transfer requests to others due to lack of know-how to diagnose specific requests, the existing workload coupled with unrealistic targets, improper request assignment rules, or because the request is too complex to resolve alone. If left unnoticed, requests bouncing among technicians can result in a long queue of angry end users who are left to deal with a different technician each time their request is transferred. 
One way to track this is to keep a close eye on the number of technician changes that transpire for each request. This way, you'll be able to spot requests that are frequently bounced around.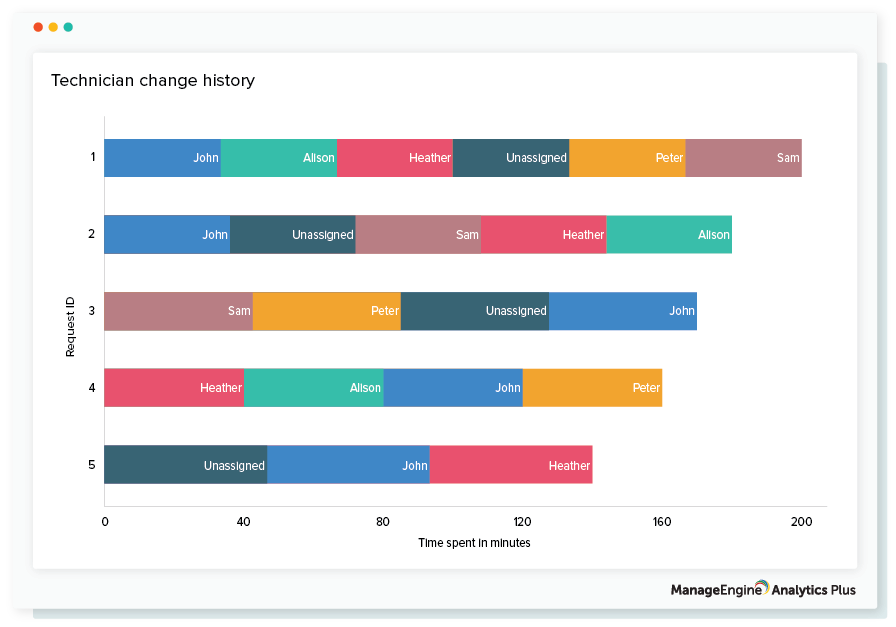 The report above gives you the technician change history for the top five longest pending requests. You can see that each request has been transferred to at least two or more technicians. Such frequent transitions increase the overall resolution time of requests, and inadvertently increase the total time end users have to wait for a resolution. A quick inspection into the type of status changes can reveal why there was an increase in the number of status changes of requests.
That's a wrap on the second part of our three-part blog series. Stay tuned for the final part in which we'll share more tips on how analytics can help you catch inefficiencies early on and help you deliver an extraordinary end-user experience.
These reports were built using Analytics Plus, ManageEngine's IT analytics solution, which offers out-of-the-box integrations with several popular IT applications such as ServiceNow, Jira Software, Zendesk, and ManageEngine's umbrella of IT products such as ServiceDesk Plus, Desktop Central, OpManager, Applications Manager, and more.
If you're looking for an IT analytics solution, start your free, 30-day trial of Analytics Plus now.
If you're already an Analytics Plus user, please upgrade to the latest version to enable new features and updates.