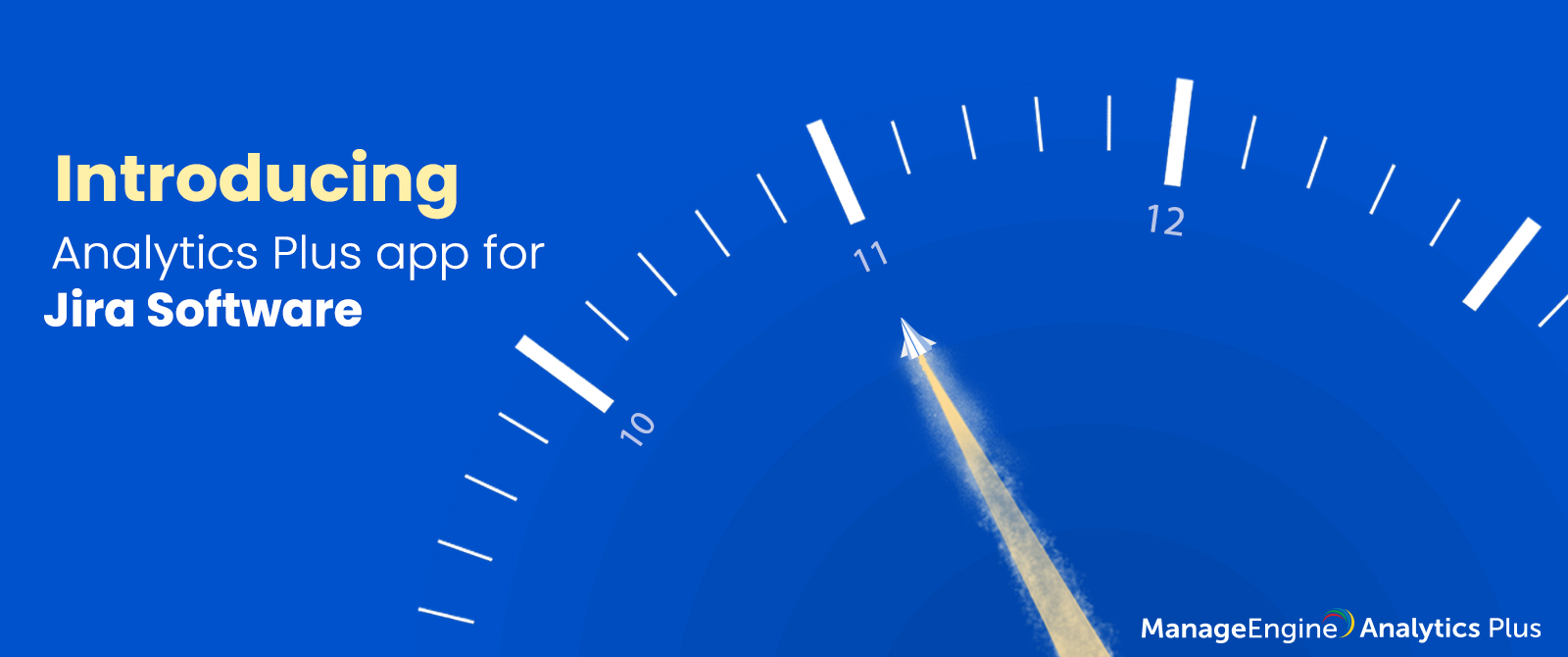 Managing projects isn't an easy task, particularly if you're managing parallel projects with inter-team dependencies. Lack of visibility coupled with difficulty in obtaining the right metrics on time can make it nearly impossible for project teams to track issues, action items, and risks, often resulting in projects running behind schedule, overshooting budgets, or worse, getting stalled due to unforeseen problems.
One simple way to streamline projects is to use an effective analytics solution in tandem with your project tracking or bug tracking application. This will enable you to visualize the complete project workflow graphically; pinpoint problem areas such as delays, or resource, cost, or time constraints; predict project outcomes accurately; and prepare for changes well in advance.
At ManageEngine, we built the Analytics Plus app for Jira Software with one goal in mind: to empower organizations with the data and insights they need to ship more projects on time, every time. The Analytics Plus app combines the power of artificial intelligence, machine learning, and natural language processing to help project teams make better use of their data to optimize processes and make data-driven decisions.
With Analytics Plus, anyone in your organization, regardless of their technical skills, can analyze data, and gain insights to positively alter the course of projects and project outcomes. All they have to do is ask questions in natural language, and Zia, Analytics Plus' built-in AI-assistant, will instantly respond with rich visualizations that answer their questions.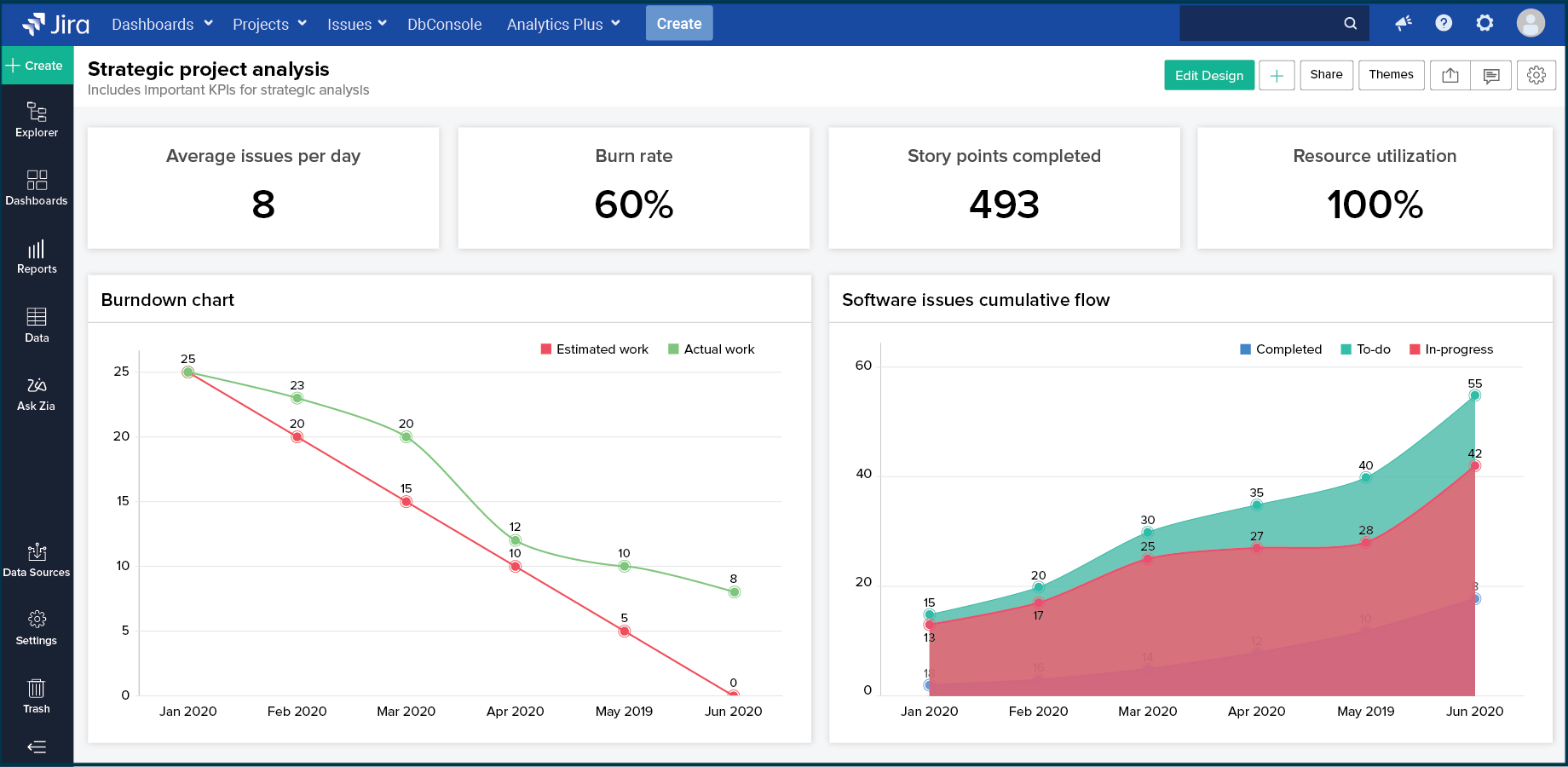 With the Analytics Plus app, Jira users can:
Visualize projects graphically with over 150 prebuilt reports and dashboards built on industry-acclaimed KPIs for project management.

Assign tasks, set deadlines, and accurately estimate the time, resources, and budget required to complete projects on schedule.

Track how each user spends their time, compare this with project plans, and assess if they've overestimated or underestimated projects.

Proactively predict project, effort, and schedule slippage, and prepare teams to handle the extra workload.

Leverage historical project data to quantify potential risk within a given set of parameters, create alternative plans to mitigate those risks, and complete projects on schedule.

Assess the strength and weakness of users in various technical areas to accurately estimate their skills and efficiency.

Communicate about opportunities and threats in projects with other users in real time, and collaborate actively to find solutions.

Export, email, or publish reports and dashboards; schedule report runs, and keep project teams updated on progress and developments. Use granular controls to ensure 100 percent data security.
Want to learn more about the Analytics Plus app? Sign up for a free, 30-day trial to see how analytics can help resolve your biggest project management challenges.