"The Forrester Wave
TM
: Privileged Identity Management Q3 2016″
is out and has named
Password Manager Pro
a
Strong Performer
. We are happy to hear this news
and feel that
Forrester's report on the privileged identity management (PIM) market offers significant
input about the market's key drivers and future trends.
Forrester
analysts studied standard industry metrics and evaluated the market to
 reveal the best available options.
Analyz
ing
a market is not easy, especially one like the PIM market, which
has significantly matured over the years but still falls short of a clear definition. There is also a lack of consumer awareness
—a gap that we vendors have to bridge. For instan
…
READ MORE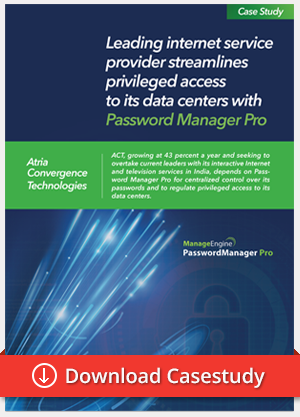 Being a triple-play service provider in India is no easy work. The bundled offering of multiple services (Internet, telephone, and television) calls for a sophisticated data center infrastructure that can handle the wide scale of operations, manage all services simultaneously, and deliver a high-speed network experience to the users. Moreover, modern communication networks face a considerable share of privacy and security threats, which can be overcome only by implementing robust controls around the infrastructure resources and their access.
When ACT, India's renowned triple-play service provider, faced a similar business challenge—the need to streamline privileged access to its d…
READ MORE
E-commerce continues to be a game changer in the retail industry. But the change isn't always for the better. Along with its promise of enormous growth and competitive advantage, e-commerce poses scores of security issues,
including
poorly managed, third-party vendor access that leave retailers vulnerable to  data theft and other criminal hacks.
When that access risk was made obvious to
a l
eading
retail giant
in Australia,
the company
stepped up its security controls by replacing its existing password management tool with
Password Manager Pro
. With ManageEngine's privileged access management solution in place, the retailer has secured its privileged accounts and established stron
…
READ MORE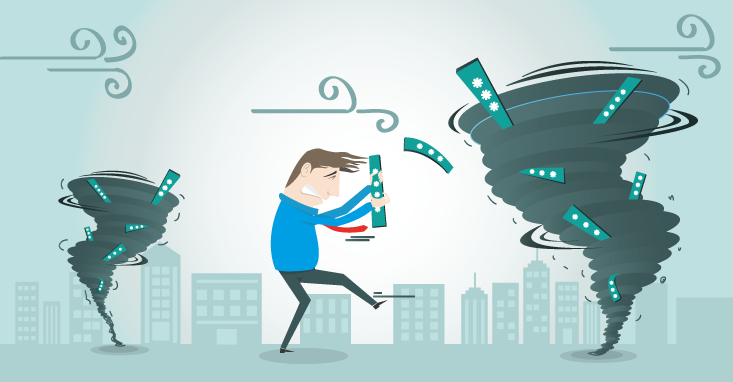 This has certainly been a busy summer for hackers worldwide.
First
, it was the U.S. federal agencies. This recent hack, aimed at the
Office of Personnel Management (OPM),
is already being referenced as the largest government data theft ever recorded. Next was the breach of the
German parliament
's system. Subsequently, websites of several
Canadian government services
were taken down in another attack.
Only a few weeks ago,
LOT Polish Airlines
,
too
,
joined the list of cyber victims. The attack led to delayed takeoffs and grounded nearly 1,400 passengers. A
recent
report
released by the Identity Theft Resource Center (ITRC) claims that there has been
a total of
541 data breaches
so far in 2015, in the U.
…
READ MORE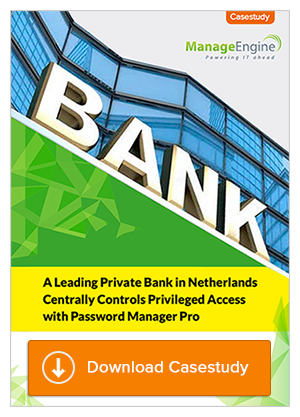 Against
the
​
backdrop
of the ever-increasing cyber attacks, government and industry regulations prescribe stringent security measures for banking and financial institutions to safeguard customer data. With information security as
​
the highest priority
and tasked with the
​
responsibility to comply with various IT regulations, the IT division of a reputed private bank
​
in the Netherlands
started strengthening security controls. The bank handles assets worth
​
billions and is marching towards its tercentenary.
The bank's IT environment is heterogeneous,
​
comprising of more
than 500 network devices, multiple versions of Windows and Linux operating systems, databases, and othe
…
READ MORE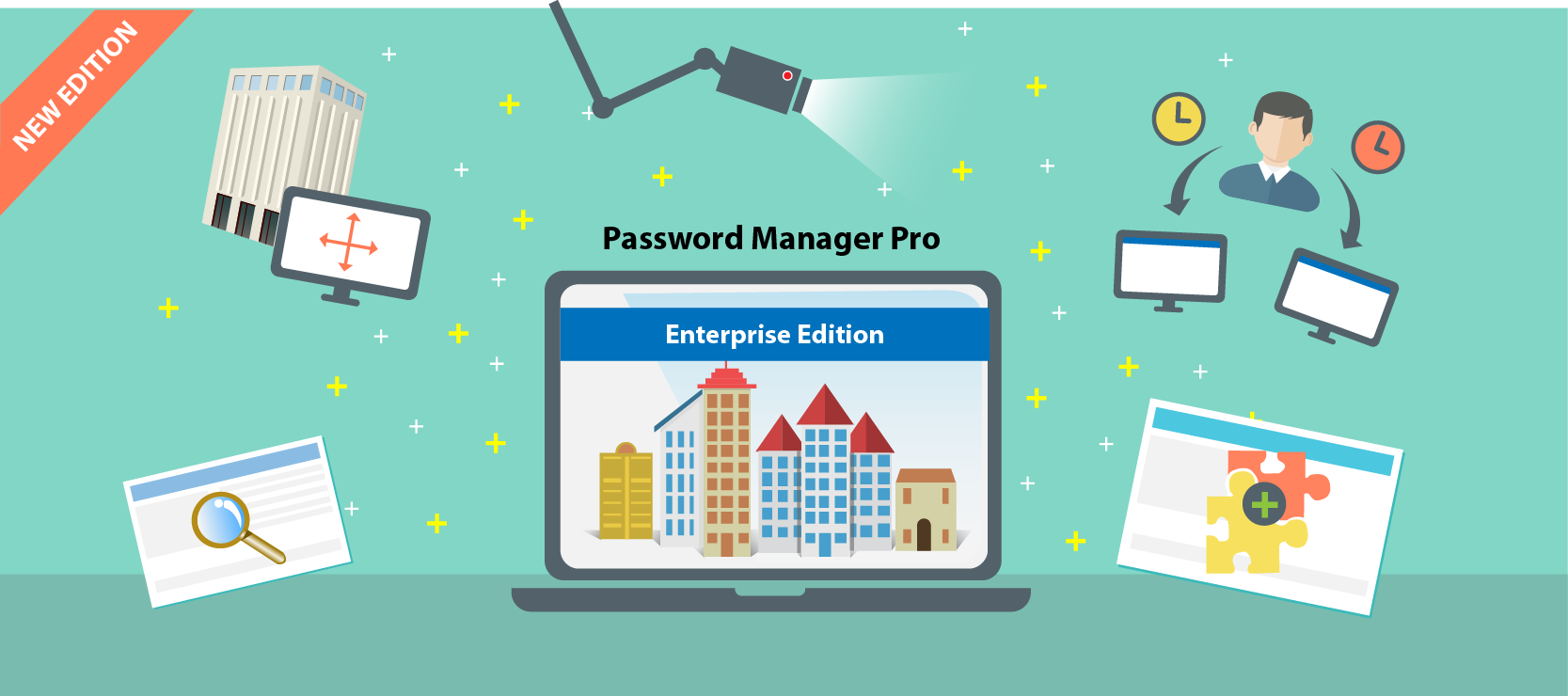 No
one
is safe
out
on
the virtual streets
of
cyber
world,
and security breaches surface quite frequently
to remind
us
of
the
same. Lately,
the U.S. federal agencies
are
the  favorite hot spots
for hackers
.
Two weeks ago,
the
high-
tech system
of Internal Revenue Service (IRS)
was hacked
and
the personal data
of
over 100,000 U.S. taxpayers
was
stolen
while
the
Office
of Personnel Management (
OPM
)
suffered
what appears
to
be
one
of
the largest U.S. Government data theft.
Cyber
criminals broke
into
the
OPM
database
and accessed
the
identity information
of
at least 4 million federal workers.
Such attacks expose
the
sophisticated methods
that
cyber
criminals
use
and
the vulnerability
of
even
the largest
of
enterp
…
READ MORE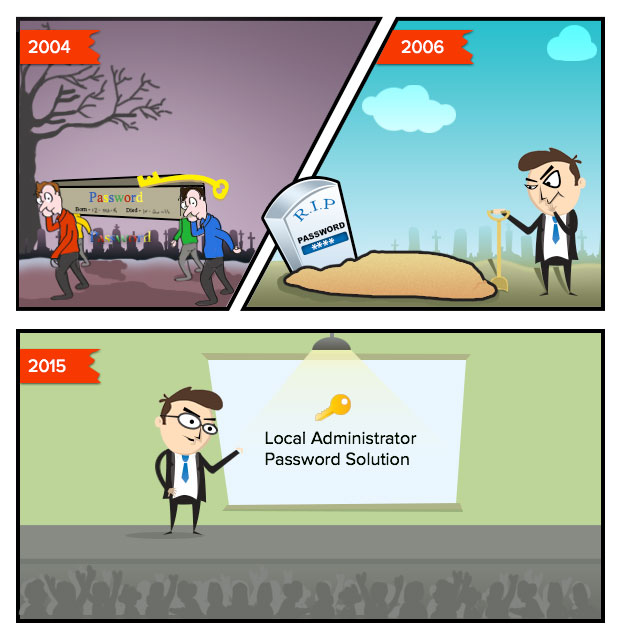 The famous Latin phrase 
De mortuis nil nisi bonum
 (Of the dead, nothing unless good) came to mind last week when Microsoft announced the release of 
LAPS (Local Administrator Password Solution
). Microsoft has been predicting the demise of passwords for over a decade.
Way back in 2004, Microsoft's Chairman, Bill Gates 
predicted the death of passwords
 and again in 2006, he claimed that the 
end to passwords was at sight
. And today, Microsoft releases a solution for password management, though only to manage local administrator accounts. Perhaps, by releasing LAPS now, Microsoft is paying an honest obituary. Or, is it a false eulogy? All kidding aside, managing local administrator…
READ MORE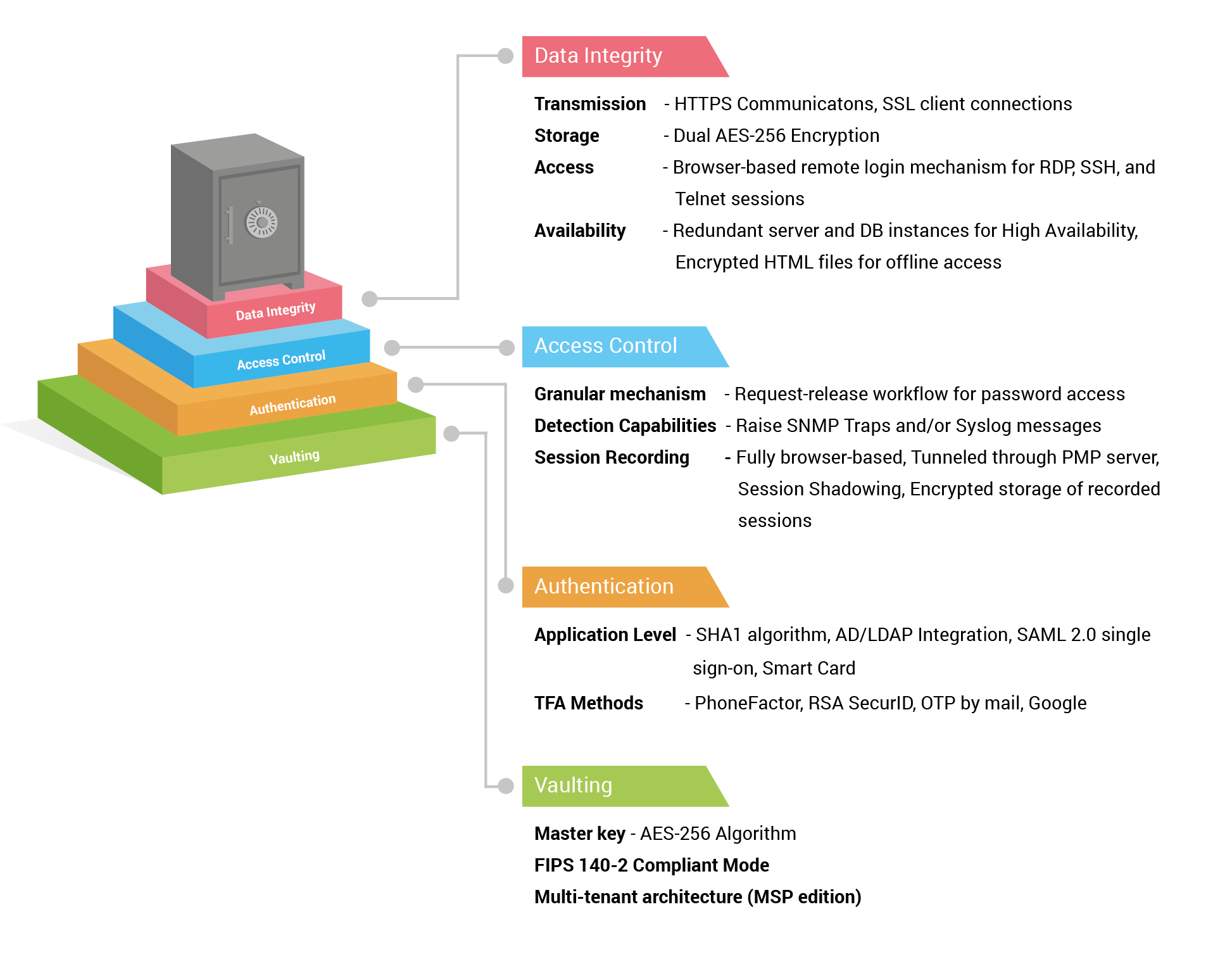 Gone are the days when all you needed was a strong password to guard your data. Now, we live in an era where
you not only choose a strong password, but also get
a strong and
secure password manager.
A password manager is a premier solution that helps consolidate all privileged accounts
,
control
s
access, and
safeguard
s
the accounts.
Therefore
, it's important to get a robust
password manager.
Over the years,
Password Manager Pro
, the privileged password management solution from
ManageEngine
, has emerged as the top choice for IT divisions of enterprises to consolidate and secure privileged identities. As sensitive data gets stored, users normally
have
many questions on how Password Manager Pro handle
…
READ MORE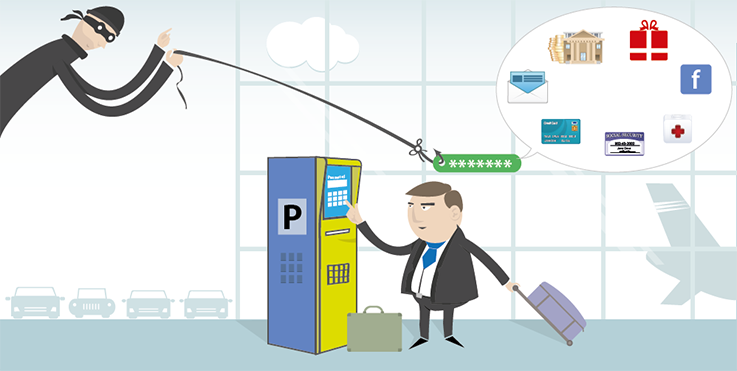 Traditionally, financial institutions have remained the top targets of
cyber
-criminals across the globe. Of late, hackers are eyeing so many other things
that
, 
one would normally consider unworthy of hacking. They
are
even find
ing
novel ways to monetize the data gathered through such attacks.
During the past few months, United Airlines, American Airlines, Park 'N Fly,
​
Starwood Hotel
,
and 
Hilton have all reported breaches (not necessarily attacks on their network 
or
systems, but breaches resulting from attacks on
​
other businesses
). This clearly indicates that  the hospitality industry,
​
particularly business travelers,
are
facing the biggest threat to information secur
…
READ MORE
Ace comedian Jimmy Kimmel, who is known for tickling our funny bones through his television shows, tried a social engineering experiment last week. In the backdrop of high profile
cyber
-security incidents, he wanted to measure how safe people's passwords are. The show has exposed the harsh truth that despite the ever-increasing threats to information security and data privacy, people attach the least importance to password security!
In the last few days, you might have noticed this viral video in social media. If you haven't watched it yet, here is the link:
This video should serve as an eye-opener to all of us, especially to those in the IT community. While at the individual level, people tend to us…