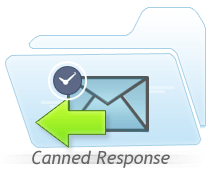 As a Customer Support Manager, you often feel that some parts of the Support Rep's job is repetitive and monotonous. And you would be happy if the help desk tool took care of repetitive activity.
The Canned Response feature of SupportCenter Plus is one such Time Saver! It helps Support Reps save frequently used answers as a template. Once saved, the Canned Response can be used any number of times and it saves a lot of valuable time.
Consider for example, in a Retail division, the product offers, exchange offers, and the terms and conditions for product return can be saved as a canned response template. Instead of creating these manually each and every time, the saved Canned Responses can be drawn from the list and sent to the customers with ease.
And while we are on this discussion, we also have an "Insert Solution" link on the same window, that lets you insert knowledge base articles into your customer reply.
Reply using Canned Response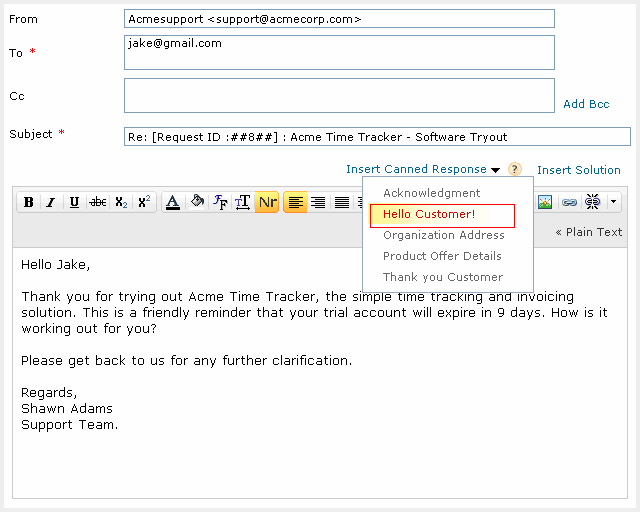 Insert Knowledge base articles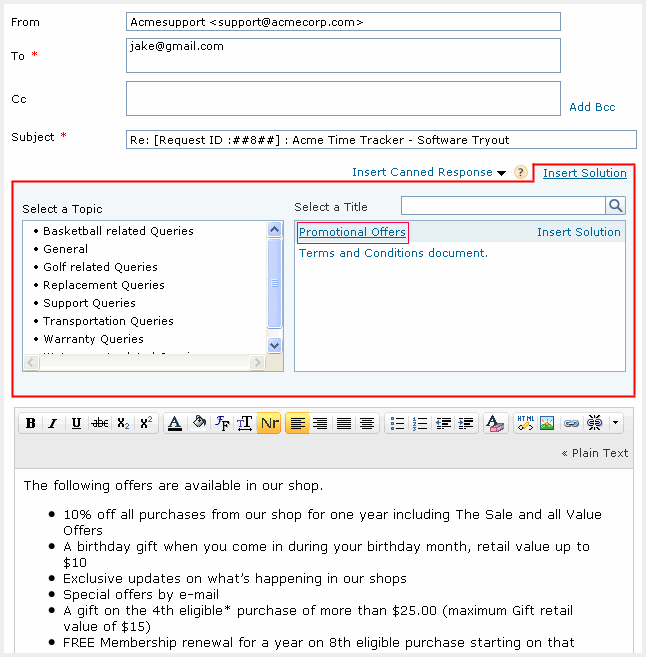 Sounds good? Give it a try and discover how these two simple yet powerful features help Support Reps quickly accomplish their tasks and reduce response time.
Happy Support!
Team SupportCenter Plus.