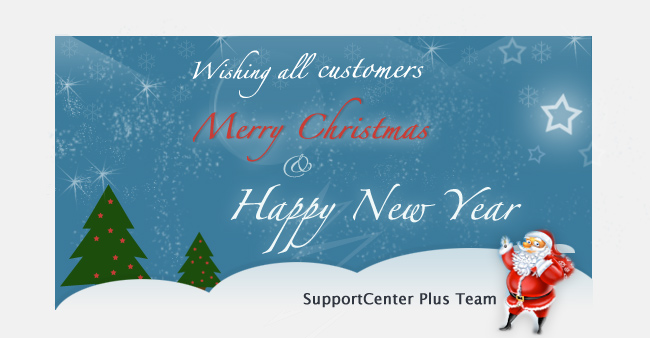 SupportCenter Plus wishes all the customers merry Christmas & happy new year.
While you are away, two features that can come in handy:
You can keep track of help desk activity from anywhere using your smartphones.
Customer Portal
When working with minimum staff, your customer portal can act as a savior which can help customers find answers to their problems, allow them to submit requests, run reports.
Happy Holidays!
Team SupportCenter Plus