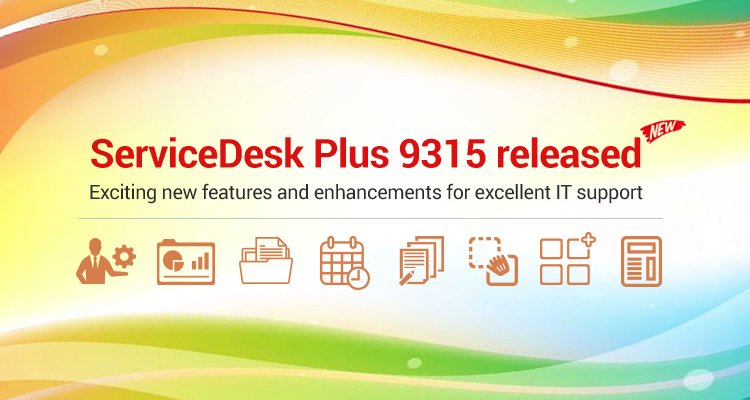 We're excited to present ServiceDesk Plus 9315, the latest version of our flagship IT service desk solution. This version introduces powerful new features and improvements that are sure to take your IT help desk support to the next level. To get things started, here's a look at the top three new features:
 Live Chat: When instant messaging is the most popular mode of communication in our daily life, why should IT support lag behind? Delight your end users with the ultimate convenience of raising requests by simply chatting with technicians. Empower your technicians to reduce response times, easily gather relevant information, and create tickets from chat conversations. Talk about a win-win situation!
Requests List View with Tasks: Switching tabs is so passé. The new Requests List View in ServiceDesk Plus combines requests and tasks to give you a single view of all your work. And that's not all—customize your view by favoriting your most frequently used search filters and resizing the columns as needed.
Timeline View in Ticket History: With the new timeline view of ticket history, a quick glance is all it takes to understand the life cycle of your tickets. Search and sort your ticket history to view actions performed on the ticket from latest to oldest and vice-versa.
 In addition to these new features, we've also smoothed out some known issues. You can find the full list of new features, bug fixes, and behavior changes here.
 Click here to upgrade to ServiceDesk Plus 9315 and boost the efficiency of your IT help desk. If you're new to ServiceDesk Plus, we invite you to click here to learn more about us and our offerings.