People often say "what gets measured gets improved," but they rarely say what, exactly, should be measured. With the recent developments in the reporting capabilities of IT help desk software, hundreds of key performance indicators (KPIs) and metrics can  be measured and monitored. But that doesn't mean  you should measure them all. Only the KPIs and metrics that are critical to your IT help desk need to be measured to improve service delivery.      
This blog series describes the eight KPIs that are critical to every IT help desk. These KPIs help meet basic IT help desk objectives such as business continuity, organizational productivity, and delivery of services on time and within budget. The KPIs are as follows: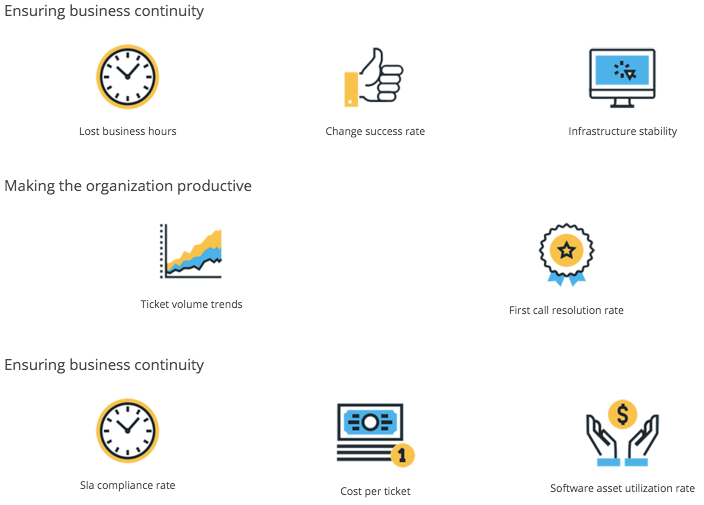 Monitoring these eight KPIs will ensure continuous improvement. Beyond these, of course, every IT help desk should constantly monitor and strive to improve end-user satisfaction.
This blog series will help IT admins understand the importance of these eight KPIs and their impact on help desk performance and the business, learn tips to improve these KPIs, and, finally, achieve their help desk and business objectives.