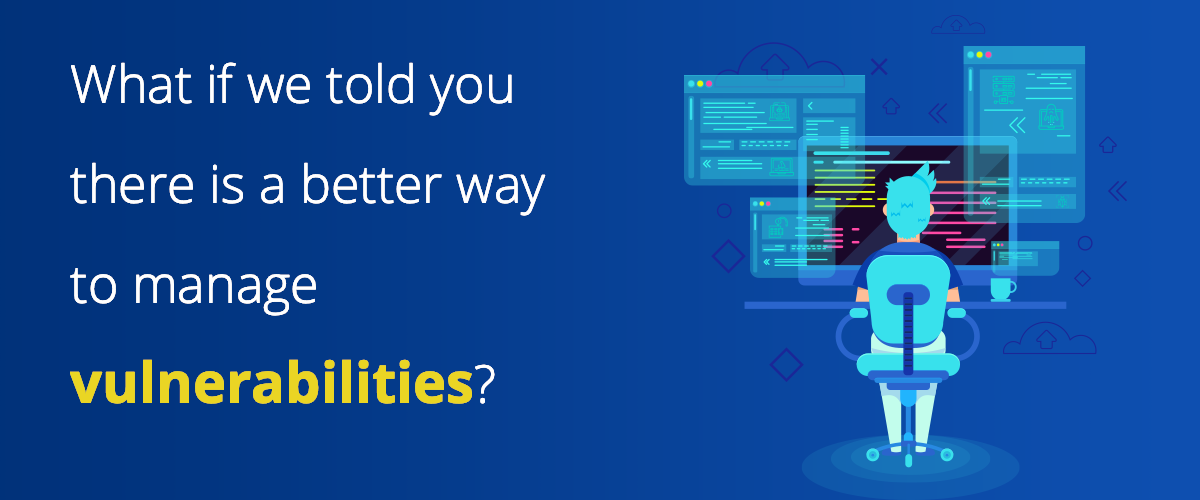 Amp up your endpoint security game with ManageEngine's all-new Vulnerability Manager Plus. Pinpoint, prioritize, and eliminate vulnerabilities with ease.
Attackers are constantly coming up with new ways to carry out exploits, making it even harder for your organization to reduce its attack surface and keep its endpoints secure. Gartner predicts ‌that "99 percent of the vulnerabilities exploited by the end of 2020 will continue to be ones known by security and IT professionals at the time of the incident." The 2018 cyberattack against SingHealth that disclosed the personal information of 1.5 million patients is a great example of this; according to an investigation into the attack, a number of vulnerabilities and misconfigurations that led to the breach could have been remedied before the attack.
With Vulnerability Manager Plus' 360-degree visibility, you can eliminate blind spots, uncover exposed areas of your network, and seal security loopholes before they lead to a breach. Vulnerability Manager Plus delivers the threat intelligence necessary to predict real risks from a plethora of vulnerabilities, and acts as a strategic partner in safeguarding your enterprise against cyberthreats.
Key features of Vulnerability Manager Plus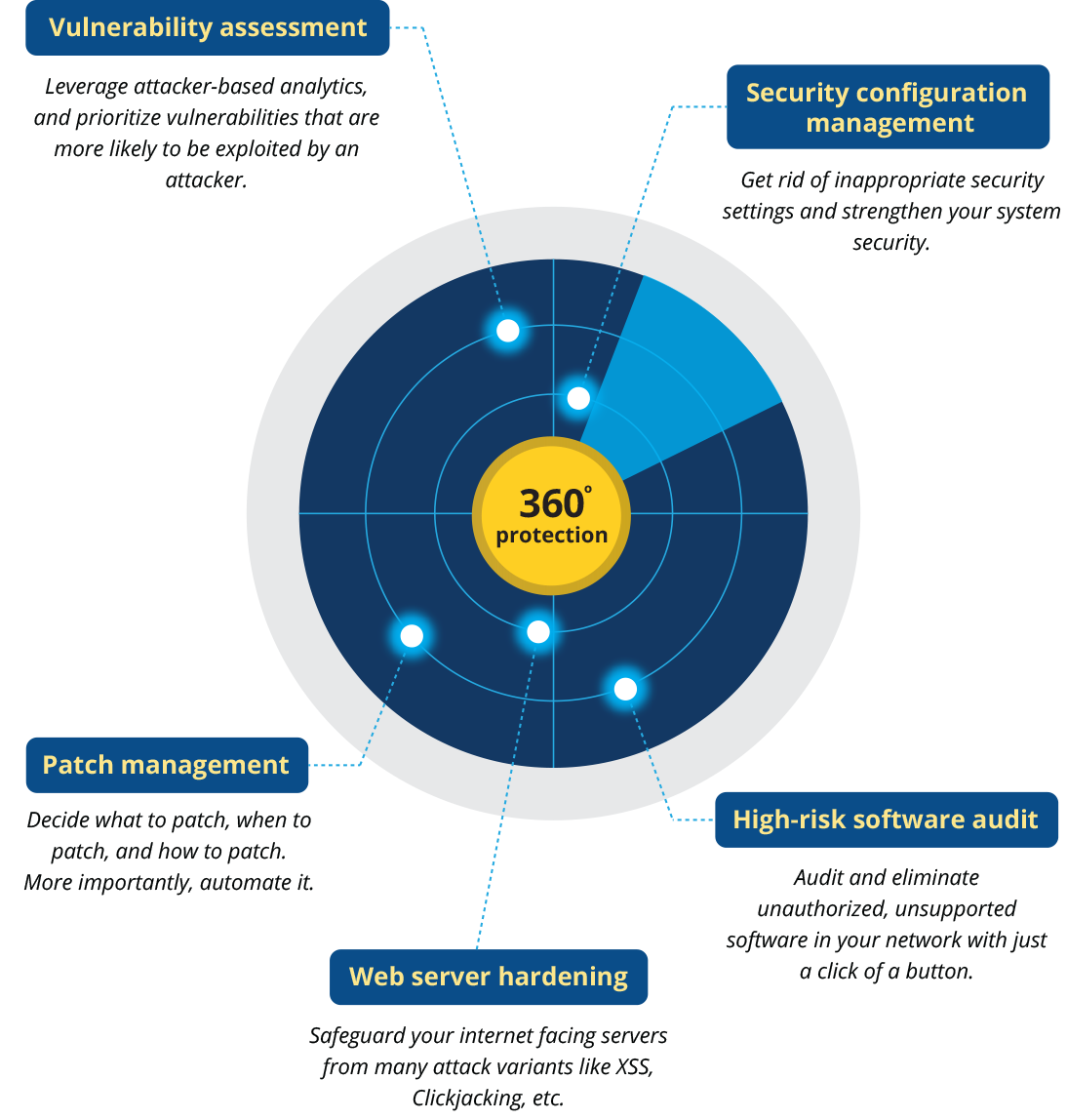 Vulnerability Manager Plus' continuous monitoring and automated scanning keeps you informed of emerging vulnerabilities. Bringing together all the capabilities of vulnerability management under one package, Vulnerability Manager Plus helps you perform various vulnerability management tasks:
Assess and prioritize vulnerabilities based on various risk factors with a comprehensive Vulnerability Assessment.

Audit antivirus and firewall protection, and get rid of open shares, unauthorized users, weak passwords, legacy protocols, and other misconfigurations, with Security Configuration Management.

Automate what to patch, when to patch, and how to patch for Windows, macOS, Linux, and over 250 third-party applications with built-in Patch Management.
Safeguard your internet-facing servers from many attack variants, like XSS, clickjacking, and brute-force attacks, with Web Server Hardening.

Detect and eliminate unauthorized and unsupported software in your network with just a click of a button.
Sounds great—but what about vulnerabilities for which patches are not available? Fear not, Vulnerability Manager Plus helps you run scripts to mitigate zero-day vulnerabilities without having to wait for a patch.
There's no need to worry about the multitude of machines in your network; our all-around vulnerability management solution keeps not just your local computers, but also your remote and roaming devices, secure all the time no matter where they are. Besides, real-time dashboards, dynamic reporting, and email alerts will help security teams keep endpoints in check.
Don't wait for an attack. Take control with Vulnerability Manager Plus, and know that your endpoints are more secure than ever.
Learn more about the capabilities of Vulnerability Manager Plus at https://www.manageengine.com/vulnerability-management.