Mobile device loss can shatter even the most productive mobile workforce. When mobile devices are lost, they risk falling into the hands of someone equipped to steal or corrupt your sensitive corporate data.
What about geo-tracking the devices?
Many users prefer to keep their location private and will disable tracking on their devices, especially if they use their personal devices for work, as well (BYOD). This means that geo-tracking may not work for all devices containing corporate data.
So what's the best way to keep your organization's devices and data safe?
With Mobile Device Manager Plus' "Lost Mode," you can remotely locate and lock down devices, as well as display a personalized message on each device's lock screen. That way, whoever finds the device will be able to call the number displayed on the lock screen. In addition, Mobile Device Manager Plus can keep a tab on both iOS and Android devices even if their GPS/location services are turned off.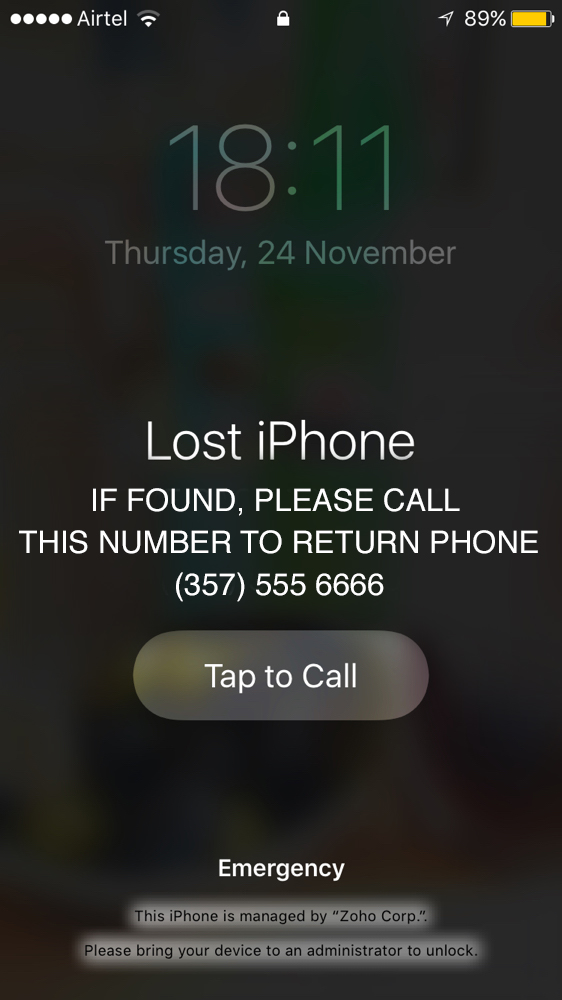 Once a lost device is found, you can only unlock it through Mobile Device Manager Plus, which means that your IT admins have a chance to check the device for any possible corruption. Meanwhile, the device's user is notified of the tracking to address any privacy concerns. If a lost device remains unfound, your IT admin can perform a corporate wipe (selectively wipe all corporate data) or a complete device wipe.
Time to start managing and securing devices with Mobile Device Manager Plus. And if you're doing that already, check out this link to learn how "Lost Mode" works.