Five worthy reads is a regular column on five noteworthy items we've discovered while researching trending and timeless topics. This week, we explore how chatbots decode the mysteries of customer engagement.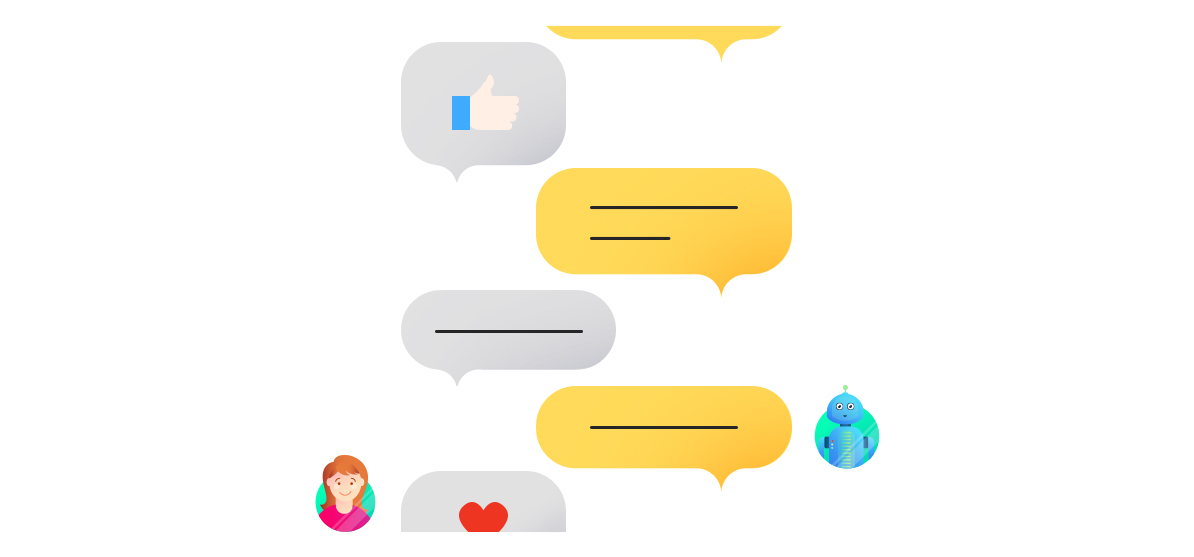 While I'm out shopping, I love being pampered at a store. There, I've said it! 
I love being welcomed—made to feel special—like, for that moment in time, I'm the most important person. I'm sure you can relate to the feeling. After all, who doesn't love good customer service?
No matter the product, people across the globe want to be seen, heard, and understood by vendors. We constantly need everything at the tip of our fingers, from information to assistance. This is why chatbots feel like a godsend. Chatbots do an excellent job of catering to the present age's need for instant gratification by being at our beck and call. Companies worldwide are constantly competing to deliver the quickest possible service to customers, and chatbots help quite a bit in that aspect.
Chatbots are the next generation of intelligent assistants designed to serve customers better. If a live chat service were to ask the user to provide their email address for the business to get back to them, this would defeat the entire purpose of offering a live chat service. Your customers will likely feel disgruntled and impatient—and as clueless as they were before initiating the chat.
Chatbots, on the other hand, provide real-time responses to users' queries and can potentially improve the customer experience. The list of how chatbots can help your organization deliver top-notch customer service is endless. Having said that, let's take a look at some articles from around the web that delve into the intricacies of leveraging chatbots to engage consumers and improve customer service.
Expect a whole new experience with next generation of chatbots
Yes, they've been around for some time now. No, you won't have to ask the same question five times. Thanks to ever-evolving artificial intelligence and natural language processing capabilities, chatbots have come a long way. From being your banker to your hairstylist, there are a number of different ways chatbots can be used in today's businesses. 
Chatbots Recoding the Customer Experience 
As the use of chatbots slowly becomes universal, it's important to remember that chatbots are not a one-size-fits-all solution. Before embarking on this project, it would be best to identify the specific areas in your business where a chatbot can potentially help.

What is a chatbot and how can it improve your business?
Chatbots offer users instant service and are often the preferred means of communication. This new generation of chatbots is built to learn and understand the users they interact with, leading to quicker, more tailored results. 
The Enterprise Chatbot: Your Future Coworker? 
Don't worry. Chatbots arent't going to be taking over your jobs any time soon. Instead, you may just find yourself working alongside a chatbot one day. With the ability to respond to natural language queries, advanced workplace chatbots are gradually freeing employees from having to perform monotonous and repetitive tasks.

How chatbots can 'cross the chasm' from novelty to enterprise 
Chatbots, unfortunately, aren't the solution to every problem, as some companies would like them to be. Rather, these companies should view chatbots as a powerful technological foundation on which businesses can build their success.
 The global chatbot market is projected to grow 24.43 percent over the next four years. Considering how fast-paced life has become in the present age, it's no surprise that chatbots providing instant customer service are on the rise.
 While these intelligent assistants may not be transforming business as we know it, any organization looking to improve their customer satisfaction ratings should definitely consider deploying chatbots.