Application monitoring and alerting go hand-in-hand. Alerts point out critical issues in your infrastructure and help you identify and remediate components causing service degradation and disruption. To reduce the complexity involved in managing IT alerts, we've developed an integration between our application monitoring tool, Applications Manager, and our alert management solution, AlarmsOne.
The best alert management tools provide complete insight into each alert, classify alerts according to their priority, and auto-remediate IT incidents before end users are affected. AlarmsOne is a solution that consolidates your alerts and generates a data model for each alert, providing you with deeper insights.
AlarmsOne seamlessly integrates with numerous on-premises and SaaS-based IT infrastructure monitoring, log analysis, and project management tools, including Applications Manager. It pulls real-time alerts from these tools and notifies users instantly.
Key benefits of the integration
Applications Manager's integration with Alarms One allows you to:
Consolidate alerts and group them based on host, network device, application, database, and more.
Get complete visibility into each alert and minimize application downtime.
Create on-call schedules to notify technicians about incidents via call, email, SMS, etc.
Reduce alert noise, escalate unattended alerts, and modify alert content to create actionable alerts.
Sync alerts from Applications Manager with your outbound applications like Slack.
How to integrate
You can integrate Applications Manager with AlarmsOne in two ways:
Integration through Applications Manager: Log in to Applications Manager and go to the Add-On/Product Integration section. Select AlarmsOne, enter your AlarmsOne API key, and click Integrate.

Integration through AlarmsOne using a poller agent: Using a poller agent, you can integrate Applications Manager and AlarmsOne from your AlarmsOne account. The purpose of the agent is to pull alerts from Applications Manager, and then push them to the AlarmsOne server.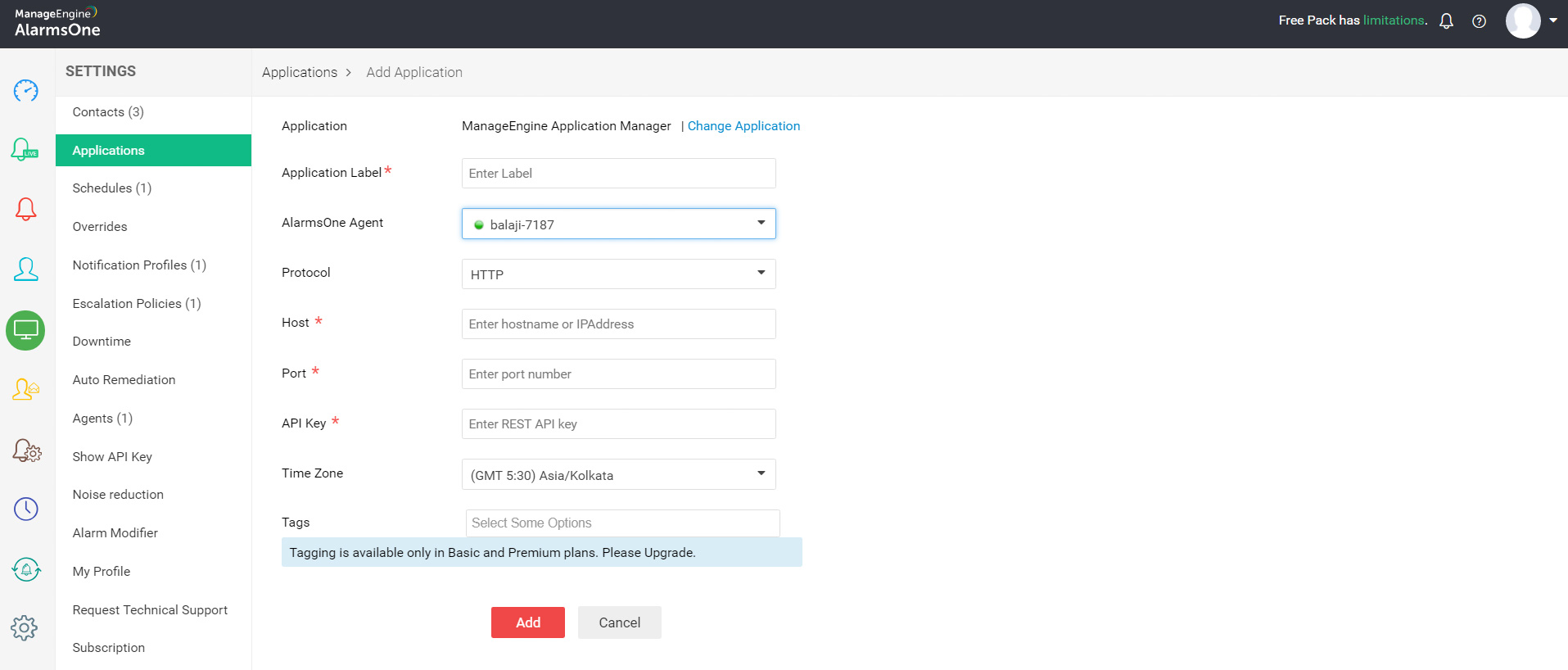 This new integration will make your alert management and application monitoring a lot easier!Check out our free demo to see the integration in action.