Yes, you heard it right! You can now monitor Microsoft Hyper-V using the latest version of ManageEngine Applications Manager (version 9.4). You may also remember that we already support VMWare Monitoring, which means you can now track the performance of VMware and Hyper-V servers from the same management console!
As businesses use virtualization solutions from multiple vendors within their data center, we believe that this heterogeneous approach to virtual systems management is the way forward. Instead of having multiple point tools for different vendors, you can use Applications Manager to monitor and manage your virtual resources, as well as your entire hybrid IT infrastructure, from a single console.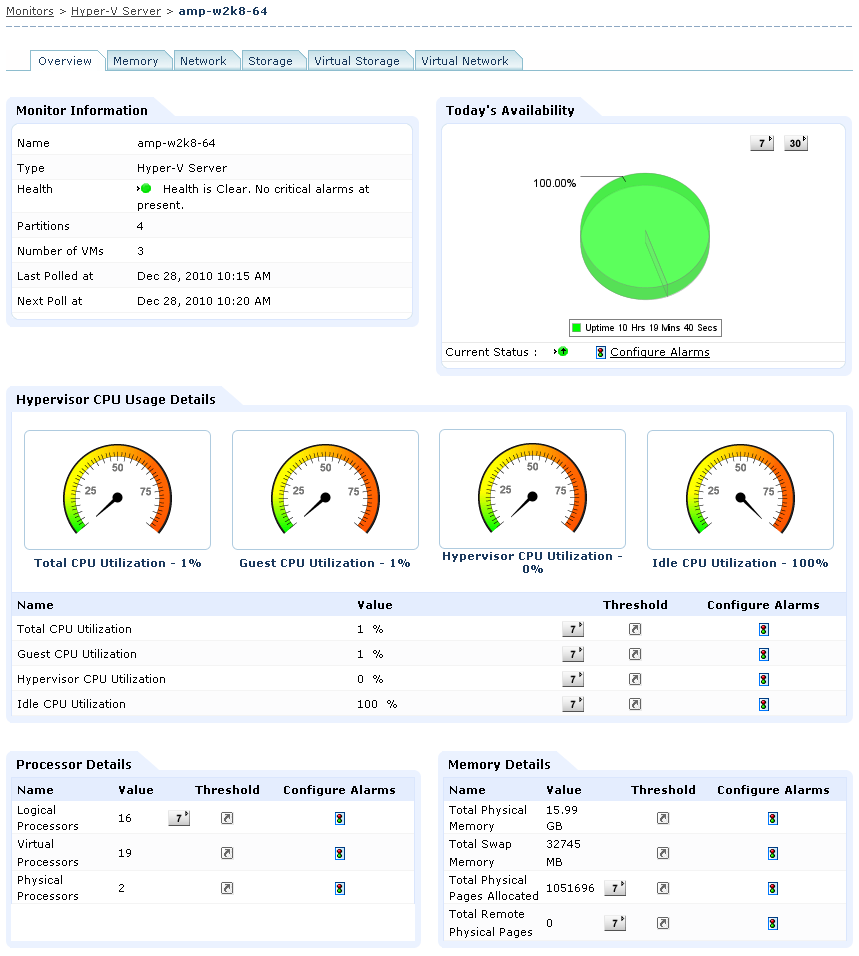 Well, release 9.4 was not just about the Hyper-V support. The other highlights of this release include:
Server process templates/Windows service templates which are a pre-defined, reusable collection of processes. They provide an easy way to add multiple server processes/templates for monitoring across a group of servers.
Improved method of managing operations in web services. This includes the ability to specify SOAP Action and Request values corresponding to the operation and also the ability to add custom operations.
New REST APIs to add different monitor types, delete monitors and list monitors in Applications Manager.
Options to stop, start and reboot Amazon EC2 instances from within Applications Manager.
Additional performance metrics for MySQL DB servers including information about system variables of the MySQL server.
Here is a screenshot tour of our latest features. You can also check out the new features by upgrading to the latest version of Applications Manager.
That's it for now. Stay tuned to this space for more info.
Related News: ManageEngine adds Hyper-V support to Applications Manager
Related posts :