Its that time of the year again! We are happy to inform you that Applications Manager 8.5 is released. We have been receiving some positive feedback from customers and we were able to incorporate those feedback into the product. With 8.5 release, Applications Manager will now have out-of-the-box support for Database Query monitoring and Active Directory monitoring.
Database query monitoring will enable the user to check the status of a particular database by executing a query. He/she will also be able to monitor specific queries execution time which will enable them to find out any issue caused due its lag.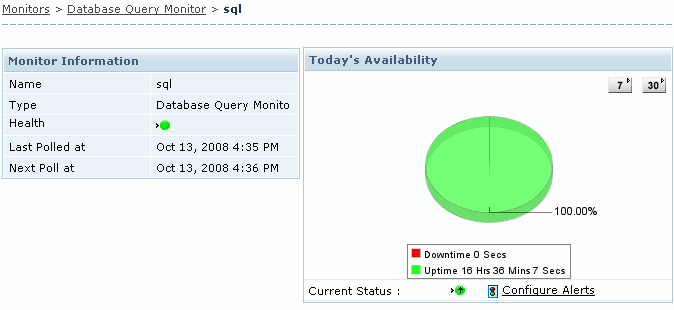 The most awaited feature, Active Directory monitoring is now fully supported by Applications Manager. With this feature, the user will be able to monitor some of the key performance metrics such as Kerberos Key Distribution Center Service monitoring, DNS Client Service monitoring and Net Logon Service monitoring. Applications Manager provides performance statistics such as availability and response time of Active Directory services. It also monitors NTLM authentications and Replication Traffic In/Out statistics (in Bytes). In addition it monitors System and Performance Counter monitor in Active Directory monitor.
Applications Manager 8.5 now incorporated a new view called the 'Business View'. Business View provides a clean graphical representation of the business IT infrastructure. It allows the user to embed the view into intranet websites, provides a direct understanding of which particular monitor(s) down for a particular monitor group. It can also be customized according to the various needs of the user.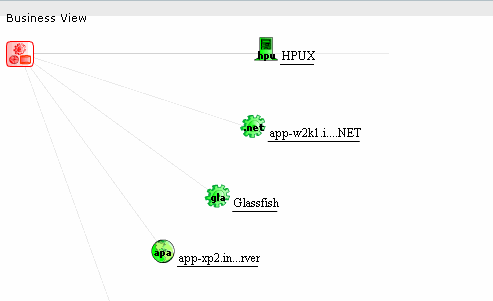 Check out the Release Notes and Issues fixed in 8.5.