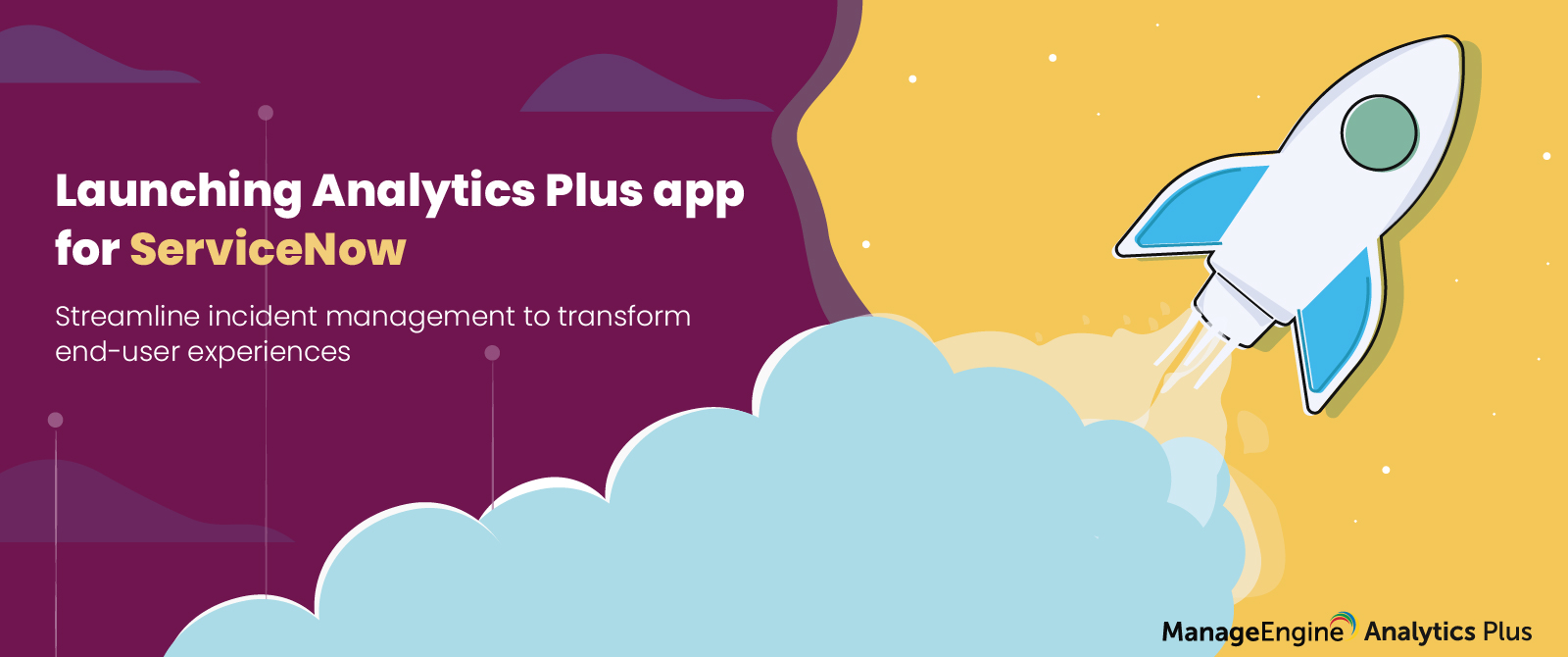 As a ServiceNow manager, have you ever wondered how you can deliver a satisfying customer experience to your end users without increasing headcount, or adding to the workload of your existing front-line workers? In a world of digital transformations and disruptions, providing swift and complete customer service is about finding and fixing gaps in existing incident management processes using data analytics.
Once you're able to visually analyze incident management processes, it becomes easier to spot time-consuming flaws that can cause end-user dissatisfaction by delaying the incident resolution cycle. As important as data analysis is, it's also complex, laborious, and IT folks seldom have the time or the know-how to transform ServiceNow data into actionable insights. Even worse, they may have to rely on data analysts or report experts to help them analyze IT data, which can be intensely vexatious.
ManageEngine Analytics Plus is an AI-powered IT analytics application that's engineered with one goal in mind: to enable everyone in the organization, from front-line workers to senior executives and service owners, to visualize and analyze ServiceNow data on their own without relying on data experts for help. Using Analytics Plus, users can gain insights simply by asking or typing questions in plain English. Zia, Analytics Plus' built-in AI assistant, intelligently interprets user questions and provides an instant response in the form of rich visualizations.
The Analytics Plus app empowers ServiceNow users with the ability to slice and dice through ServiceNow data, and perform forensic investigations to derive contextual information for improving service processes.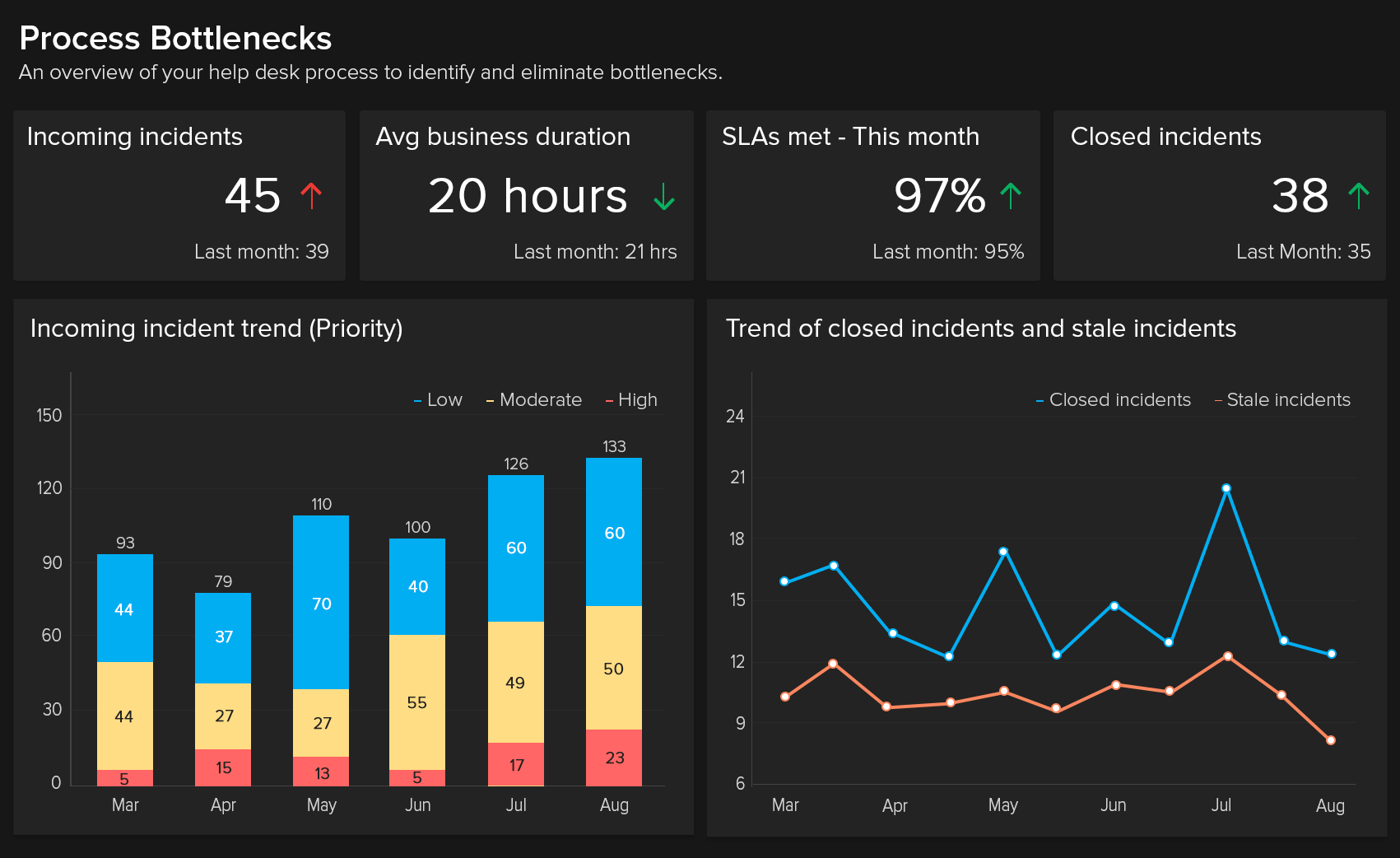 With the Analytics Plus app, ServiceNow users can:
Measure performance against specific business goals using over 150 dashboards, reports, and KPI widgets.

Visualize ServiceNow processes and workflows in real-time and track the health of these processes.

Proactively predict future workload and prepare your team to effectively handle high-volume incidents.

Anticipate trends such as service-level agreement (SLA) violations for the day, and alert stakeholders about performance changes.

Collate historical data to track select metrics targeted for continuous service improvement (CSI).

Build visualizations by linking data from several modules for a unified view of your IT environment.

Communicate problems in your service processes, and actively collaborate to find solutions in real time within the application. For example, identify outstanding service technicians and discover how they are able to deliver better assistance to customers.

Use granular access controls to share findings with other users, and work together securely to find solutions to problems.
Want to learn more about the Analytics Plus app? Sign up for a free, 15-day trial to see how it can help streamline your incident management processes.