To extend our accessibility beyond English speaking countries and make IT alert management more flexible for our users, we have internationalized AlarmsOne. We're happy to announce that AlarmsOne is now available in seven different languages. Now you can view and navigate AlarmsOne in English, German, French, Spanish, Chinese, Japanese, or Dutch.
To change your language in AlarmsOne, log in to your account and select My Profile in settings. Then, select the language you need from the Language drop-down menu.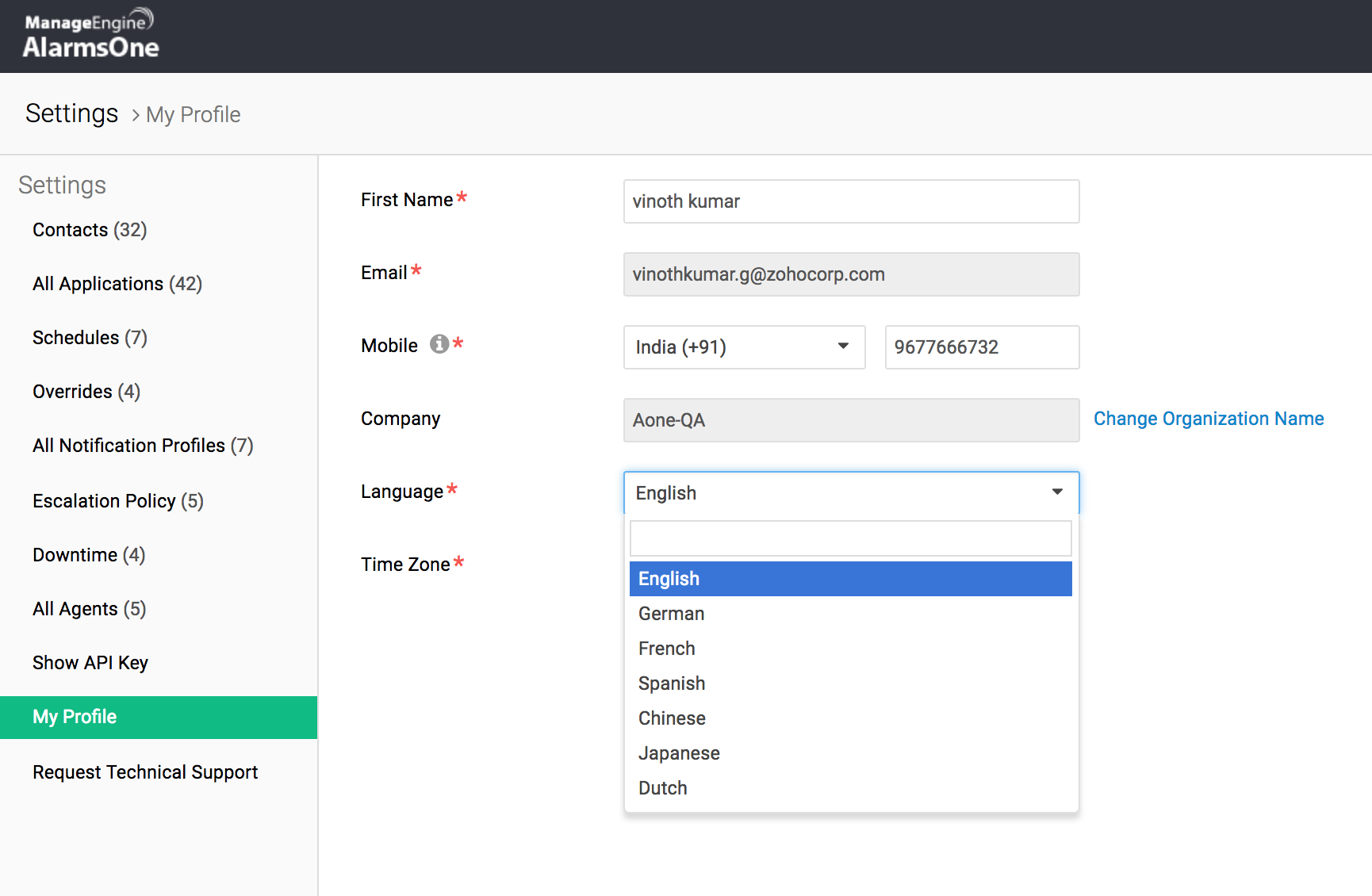 Below is an example of how AlarmsOne will look when you select German as your default language.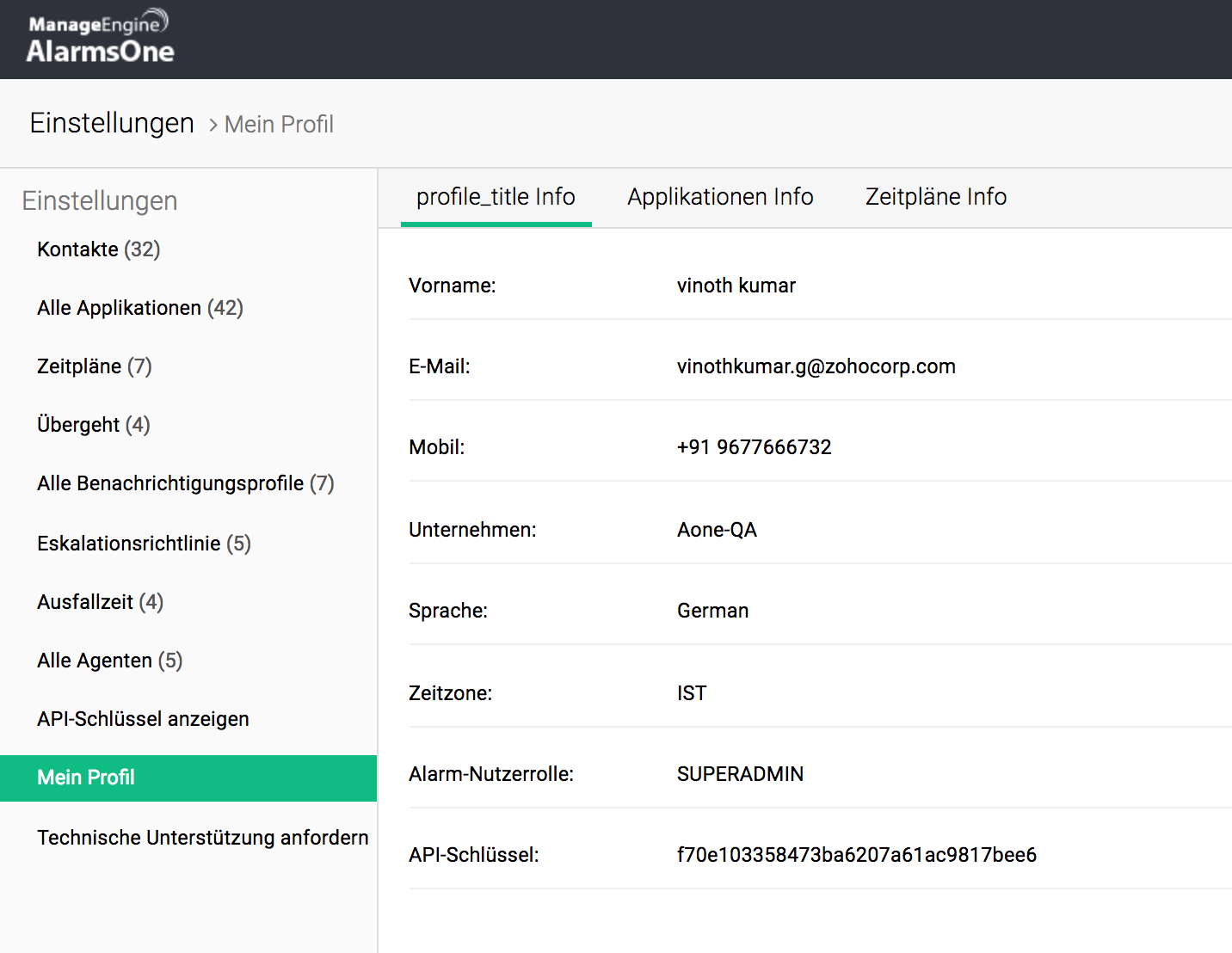 We believe that the internationalized version of AlarmsOne will help your team break cultural barriers and make your staff feel more at home. Log in to your account and try using AlarmsOne in a language you are more comfortable with. Don't have an AlarmsOne account yet? Click here to create one, and start managing your IT alerts with ease.