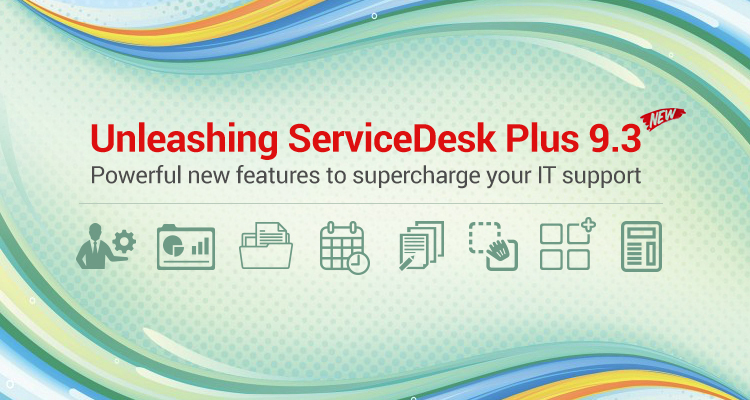 ManageEngine is proud to present the new and improved ServiceDesk Plus 9.3, the latest version of our popular IT help desk management software. It comes loaded with powerful new features that are sure to boost the efficiency of your IT help desk. Some of the key new features introduced with this release are:
Project templates. Create new projects quickly and efficiently
Dashboard customization. Your dashboard now comes with completely customizable widgets and access permissions
Custom schedules. Schedule certain actions to be performed at any given date and time, either as one-off or as repeating events
Change the type of request. You can now change a service request to an incident request
More additional fields in a service request. The number of additional fields available in a service request has increased from 24 to 50, without any restriction on the field type
In addition to these new features (along with many more!), we have also ironed out a couple of issues.You can find the exhaustive list of all features and bug fixes
here
.
Click here to upgrade to ServiceDesk Plus 9.3 and stay on top of all your IT help desk needs. If you're new to ServiceDesk Plus, you can learn more about us and our product here. We look forward to having you onboard with us!