This holiday season, we bring you good news: ServiceDesk Plus is now integrated with Zoho Reports. This integration will empower you to analyze and generate advanced reports on IT service desk data. Zoho Reports is an online business intelligence and reporting platform from Zoho.com. With more than half a million satisfied users, Zoho Reports makes for an excellent reporting tool. Now, with this integration, you can import data from ServiceDesk Plus and mine for useful information.
As IT managers and their teams fight IT fires every day, the effort required to analyze service desk data becomes additional overhead. And technicians have to write complex scripts/queries to generate the right reports. Not anymore though because with this integration, customers can create fine-grained reports with easy drag-and-drop actions without writing database queries.
With this integration, comes more than 80 prepackaged reports that are fairly popular. Some of them are:
1. Request Inflow Trend report that helps plan your resources better.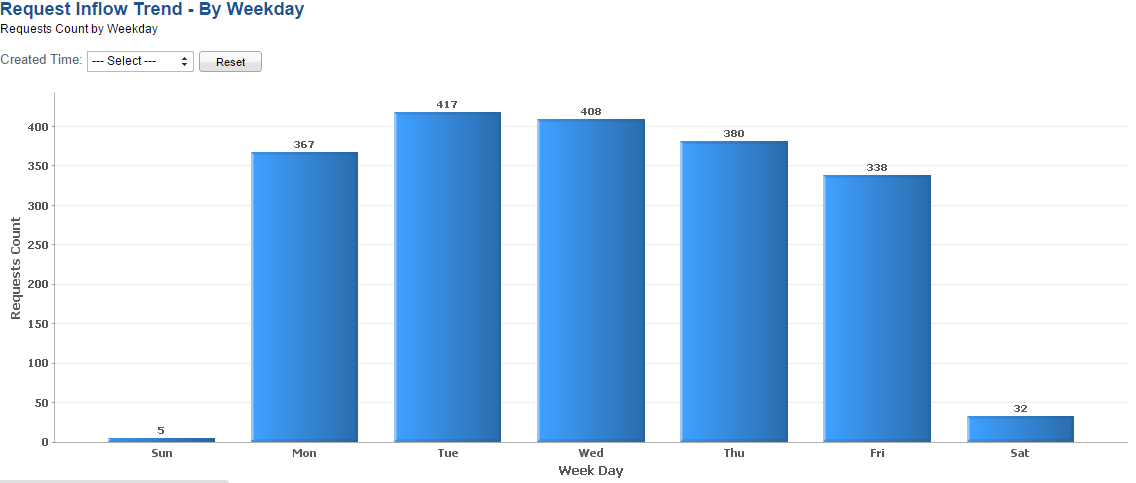 2. Aging report for open and closed requests that helps prioritize your workload.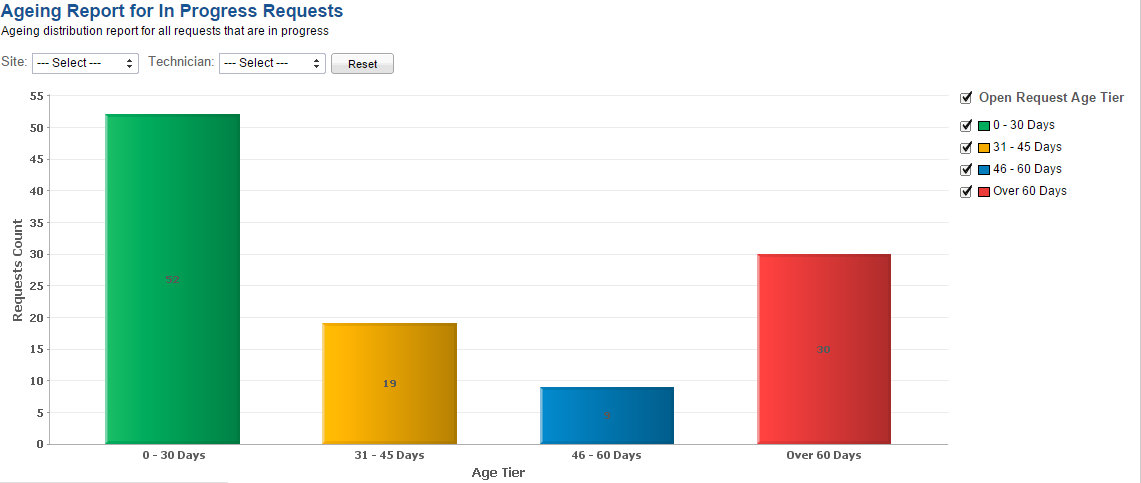 3. IT service desk staff performance reports to track your employee performance.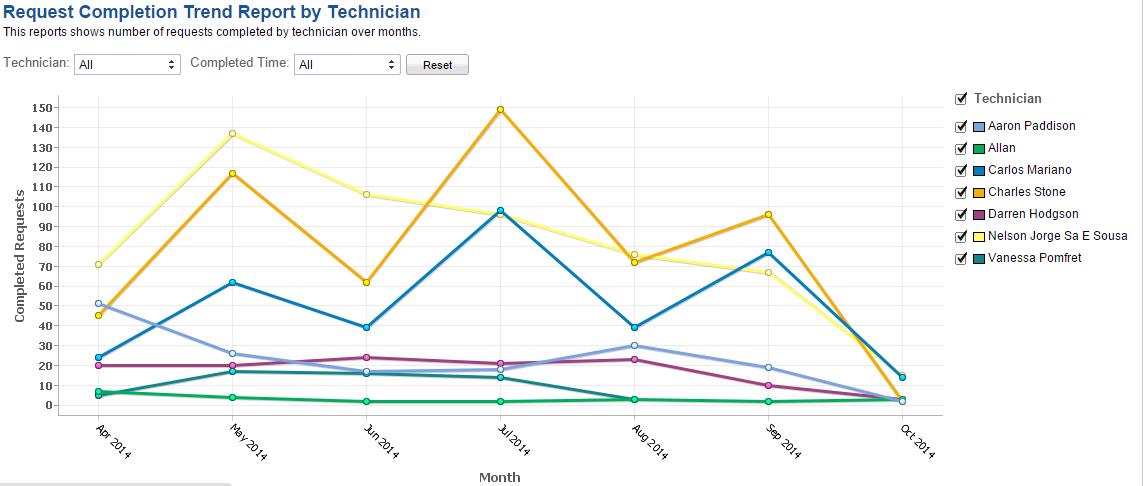 4. Request Distribution by Mode report to check inbound channel trends.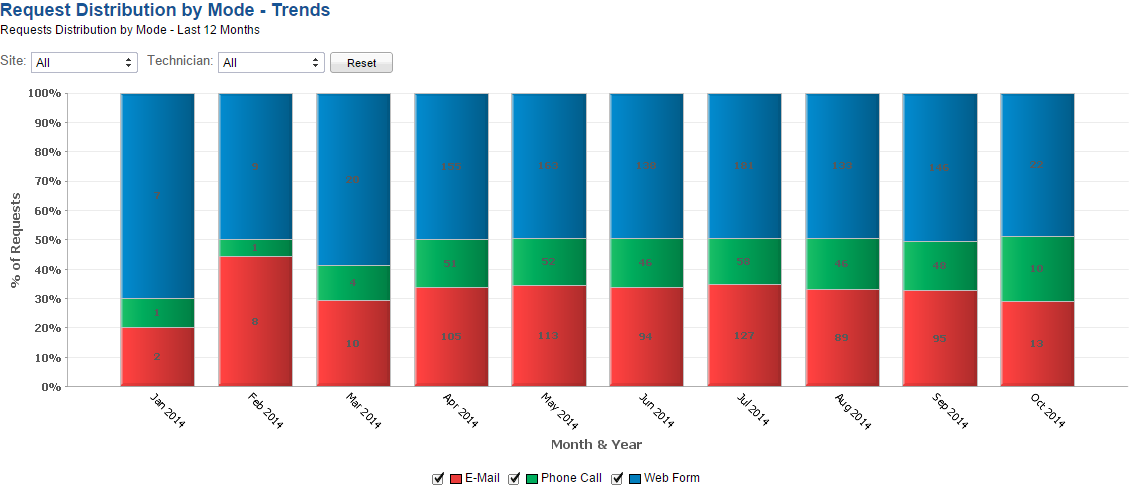 With the new Zoho Reports add-on for ServiceDesk Plus, you can:
Create fine-grained reports with easy drag-and-drop actions without writing database queries.

Track the most important service desk KPIs with 80+ prepackaged reports.

Apply rich visualizations and personalize dashboards.

Share and embed reports across websites, intranets, and applications.
Zoho Reports is available within the latest build of ServiceDesk Plus and is easy to configure. After the configuration, the data will be exported from ServiceDesk Plus to Zoho Reports and periodically auto-synchronized. The data can be synced once every 2, 4, or 6 hours. And this can be automated and customized. Despite your data being in the cloud, you can rest assured of its safety, thanks to Zoho security policies, which ensure absolute confidentiality of your data.
Come try the Zoho Reports integration with ServiceDesk Plus and tell us what you think. Please refer to the detailed help document here.
To know more about the integration and request a demo, click here.