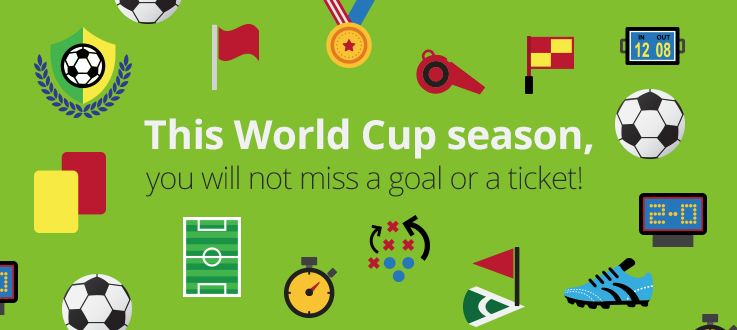 Soccer stirs the passions of fans throughout the world. And with the opening match of the 2014 FIFA World Cup Brazil just hours away, people from every field of endeavor find themselves united by a common bond that sends their emotions surging with excitement and anticipation.
At ManageEngine, we share that bond and feel those emotions. That's why we've woven the 2014 World Cup into every edition of our world-class help desk, ServiceDesk Plus On-Demand.
Help desk technicians don't have to miss a minute of this year's World Cup action. ManageEngine ServiceDesk Plus On-Demand is now sporting a World Cup Scorecard widget. Simply login to your Service-Desk Plus On-Demand account and BAM! You get the latest, real-time World Cup scores — from the first match to the final — as well as help desk status at a glance, on a single ServiceDesk Plus dashboard, in a single browser tab.
No need for multiple browser tabs to stay current on World Cup scores and help desk tickets. And no need to miss a critical ticket in one tab while shouting 'gooooooooal!' to score made in another tab.
ServiceDesk Plus On-Demand: world-class help desk meets World Cup soccer to deliver worldwide passion!
Existing users, login here. If you are new to ServiceDesk Plus On-Demand, sign up here.