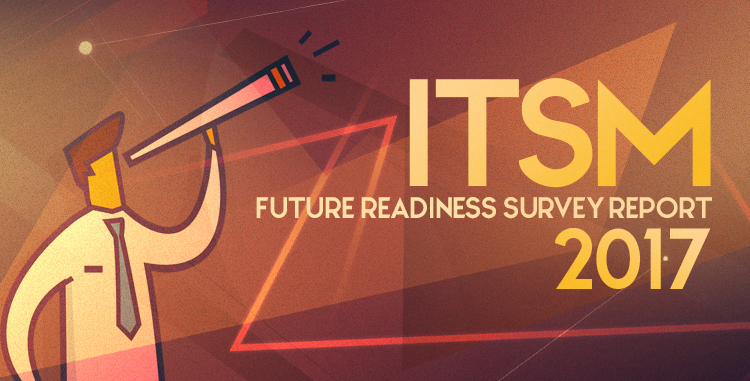 As an ITSM professional focused on consistently providing quality service, it's easy for certain things to slip your mind. For example, have you ever thought that recent newsworthy events could even remotely affect your job? Headlines like Brexit, the Republican victory in the US, the recent AWS outage, the talk of artificial intelligence forcing job cuts, and other such events can affect your work more than you might think. So if you thought that you were on an island of IT, keeping calm and ensuring the lights are on, then watch out for the tsunami of disruptions that have begun hitting the shores.
To understand the implications of such events and other changing trends, ManageEngine collaborated with ITSM.tools to conduct an ITSM future readiness survey. The survey focused on understanding what challenges and opportunities might present themselves in the future of ITSM, and how you can prepare for them.
Our survey consisted of 10 questions across five distinct areas and garnered responses from over 300 ITSM professionals worldwide. The findings of this survey will help you gain a clear perspective of what's bound to influence and shape the ITSM industry in times to come. Here's a look at some key highlights of the survey: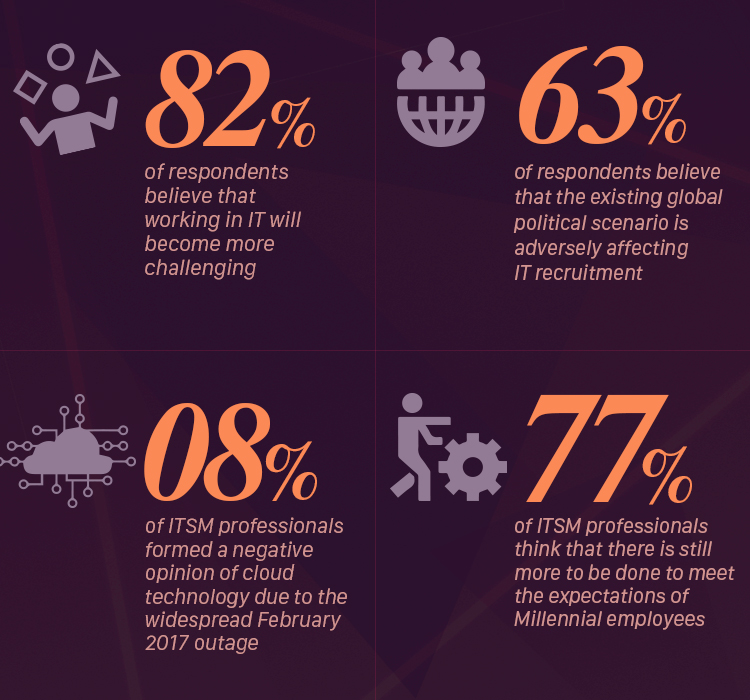 The full survey report, with more results along with analyses of their implications, is available for free here.