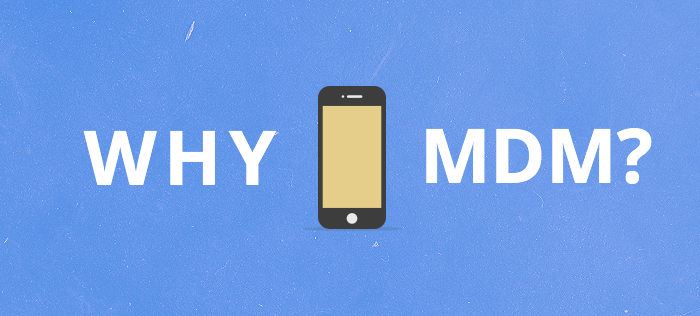 Technological advancements aren't hard to find. Just look at how huge CRT monitor computers have turned into slim, weightless laptops—or how brick-sized cellular phones have become small, powerful smartphones. Those very same smartphones and other mobile devices are having a huge impact on business and consumers, too; recent stats on mobile device usage paint a picture of impressive growth.  
According to Gartner, "Global mobile phone shipments will increase 1.6 percent in 2018, with total mobile phone sales amounting to almost 1.9 billion units. In 2019, smartphone sales are on pace to continue to grow, at 5 percent year over year." Similarly, website traffic from mobile devices increased from 57 percent in 2016 to 63 percent in 2017, and the bounce rate on mobile devices went down from 52 percent in 2016 to 43 percent in 2017.  
More mobile devices are also entering corporate networks, either as corporate-owned endpoints or part of bring your own device (BYOD) programs. IT admins are responsible for making sure these devices are always secure. This is where mobile device management helps enterprises keep in step with the evolving mobile computing market.  
What is mobile device management?
Mobile device management (MDM) is the process of managing mobile devices by defining policies and deploying security controls like mobile application management, mobile content management, and Conditional Exchange Access.
A complete MDM solution can manage devices running on Android, iOS, Windows, macOS, BlackBerry OS, and Chrome OS. With development in enterprise mobility management, several MDM solutions also support Windows 10 and IoT devices. MDM gives admins the power to manage smartphones, tablets, Chromebooks, kiosk devices, etc. from one central location.  
Why do enterprises need a mobile device management solution?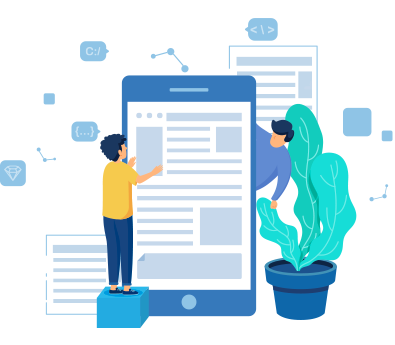 Managing and securing data was simple when work computers were restricted to corporate networks. Now that technological developments have overtaken traditional computers and introduced laptops and smartphones into the workforce, employees have gone mobile and so has corporate data.
Mobile devices store and transfer an amazing amount of corporate and personal data. Hackers, thieves, and anyone else who's looking to get their hands on sensitive information know this, and many have started targeting mobile devices specifically. According to Consumer Reports research, around 2.1 million smartphones were stolen in 2014, and 3.1 million were swiped in 2013. According to Avast research, Android devices saw a 40 percent increase in mobile cyberattacks during Q2 of 2017 compared to Q2 of 2016. There were also 1.7 million mobile targeted attacks per month in Q2 last year.
A mobile device management solution can help enterprises tackle the security issues associated with mobile devices. MDM gives admins a way to track lost or stolen mobile devices using GPS, remotely wipe data if and when required, and more.  
How does mobile device management benefit enterprises?
It's the IT admin's job to enforce proper security policies on all their organization's network devices, whether those devices are corporate-owned or BYOD. MDM solutions give IT admins a bird's-eye view of their network inventory, including control over device security policies and application management. Enhanced control over corporate data in devices, without requiring admins to handle that personal data, maintains both data security and user privacy.  
Can mobile device management take care of kiosk devices?
Enterprises in the retail, hospitality, entertainment, transportation, and warehouse management industries use kiosk devices that customers can interact with. MDM helps admins transform a simple tablet or smartphone into a kiosk device by restricting these devices' functionalities to only a few predefined settings and a limited number of apps. In the case of logistics firms, delivery staff would have only one or two apps on their smartphones (e.g., a map app and some kind of stock manager tool) to facilitate their delivery routines. Once a device is in kiosk mode, users can't alter any of the preconfigured settings or install new apps, which is a big plus for enterprise IT security.  
Is mobile device management beneficial for all industries?
Any industry that uses smartphones or tablets in employees' day-to-day routines can benefit from MDM. MDM is especially beneficial in the retail industry. Retail vendors often use mobile devices to take customer orders, check on stock availability, view customer feedback, and confirm delivery schedules. MDM gives retail companies a cost-effective, centralized way to control the data stored on their mobile devices. Other industries like healthcare, entertainment, banking, logistics, IT services, and transportation also need MDM to handle the security of remote mobile devices.  
For example, healthcare employees may need to access or store sensitive patient data while remote. Likewise, airline companies need a way to troubleshoot the many devices installed throughout aircraft. The demand for MDM depends on the mobility of an organization's network devices.  
Use of mobile devices is increasing in most industries, which not only facilitates better productivity but also introduces more risks towards mobile data. This increased mobility is why organizations need to implement mobile security procedures like MDM, mobile application management, and mobile content management.  
How can mobile device management make a difference?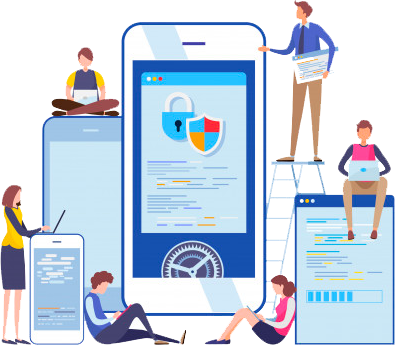 Mobile device management solutions offer a vast set of features, covering everything from remote device management for blacklisting unwanted apps, to remote control for troubleshooting and fixing issues on remote machines. Data management, content management, OS updates, device tracking, and remote wipe are other important MDM security controls. 
Containerization
Organizations may implement both choose your own device (CYOD) and BYOD policies. While IT admins can enforce policies and restrictions on corporate-owned devices, they have little control over BYOD endpoints. Employees can download apps from third-party sites or untrusted platforms on their personal devices, which may lead to backdoor data leaks from man-in-the-disk attacks and other types of cyberthreats.  
Containerization gives admins a way to isolate corporate data from personal apps. Siloing corporate data on employees' mobile devices prevents any vulnerabilities in personal apps from risking the security of business data. Overall, containerization protects data security and user privacy, helping enterprises comply with various geo-based data protection laws. 
Content management
Sales representatives are often on the move, using their mobile devices to distribute promotional material and other corporate documents. If an organization updates its guidelines and promotional content, content management allows IT admins to update the document saved on the salesperson's mobile device to the latest version so they're giving customers up-to-date information. Mobile content management secures official documents by only allowing employees to open these documents through enterprise-approved applications. 
Email management
Email is a prominent means of communication for most businesses, but it's also a major source of data leaks. If employees can access their corporate email accounts using an unmanaged personal device and then their device is infected with malware, sensitive corporate data could be at risk. MDM helps admins set up proper conditional access to corporate emails. Forcing employees to access corporate emails using a managed device helps keep corporate data safe.  
Remote troubleshooting 
Technical problems can be a huge setback for employees who are traveling for business. Remote troubleshooting gives admins a way to fix mobile device issues quickly without leaving their desk. 
OS updates
Keeping devices up-to-date has always been a best practice. For the recent Bluetooth vulnerability that affected most mobile devices, updating the OS was the only cure. MDM facilitates the remote deployment of critical OS updates, keeping OS vulnerabilities patched and preventing any OS-targeted mobile malware attacks. Automatic OS updates, combined with proper scheduling and testing, helps enterprises avoid unnecessary breakdowns and improve employees' overall productivity.
Device tracking and remote wipe
Not all users handle their devices safely; some employees may lose their devices or fall victim to theft. With MDM security procedures in place, admins can locate these lost devices and remotely wipe the corporate data on them, keeping this data safe.  
Other controls 
Apart from the controls mentioned above, MDM also enables admins to detect compromised devices, block unwanted URLs, secure their organization's network communication by deploying proxy configurations, and more. 
Why ManageEngine's mobile device management solution is the best choice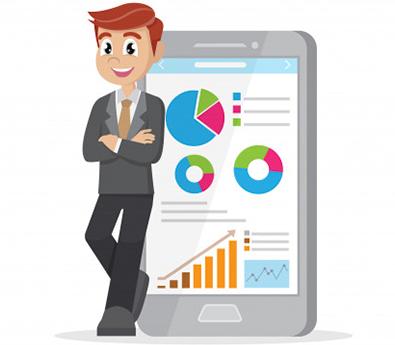 Our MDM solution, Mobile Device Manager Plus, covers all the bases. It's available both on-premises and on the cloud, and it supports mobile devices running Android, iOS, Chrome OS, macOS, tvOS, and Windows. Feature-wise, Mobile Device Manager Plus offers end-to-end device, app, data, and security management capabilities, giving IT administrators the extra support they need. Industry analyst firm IDC has also positioned ManageEngine as Major Player in the enterprise mobility management (EMM) industry.
"ManageEngine offers a strong single-console capability for all device management functions, including device tracking and management, configuration, and application of security and application polices." -IDC
Some highlights of Mobile Device Manager Plus: 
Simple, automated device enrollment options using Apple DEP, zero-touch enrollment, Apple Configurator, Azure enrollment (autopilot), Samsung KNOX enrollment, QR codes, and more

Mobile-first controls like mobile device management, mobile application management, and mobile content management

Support for a broad range of devices and platforms

Enhanced user privacy and data security procedures
With the option to manage 25 mobile devices absolutely free, there's no reason not to give Mobile Device Manager Plus a shot.
Download or sign up for Mobile Device Manager Plus for spot-on mobile security management.