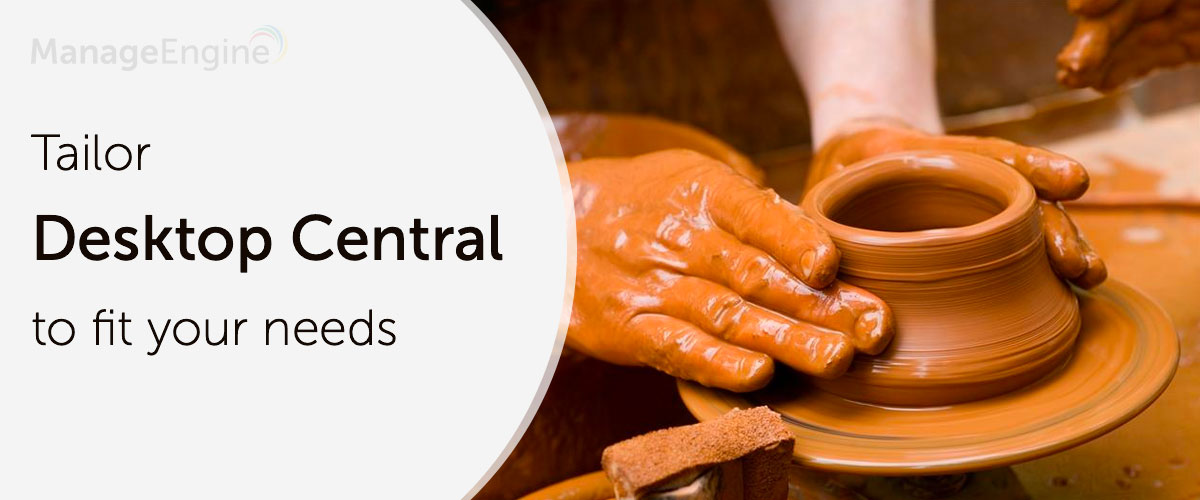 We're constantly amazed by all the creative ways our users adapt the features of Desktop Central. However, we know that one-size-fits-all software just can't address your needs as closely as software that was made for you. So, we stepped up our game and came up with a new feature that makes it easy to customize Desktop Central: Custom Fields.
To demonstrate this new feature, let's take a look at a scenario.
George, a system administrator, has to categorize user computers based on the various teams those users belong to—say development, marketing, sales, and so on. With Custom Fields, he can create a column named Team and easily map a computer to the team it belongs to.
George now has another problem. He also wants to know the physical locations of PCs that are no longer under warranty so he can replace them with newer ones. This task proves difficult since his office is spread across six different buildings in an industrial park in New York. Luckily, with Desktop Central, George can now just map his machines with their locations and have them picked up for replacement.
Being thoroughly impressed with George's handle on the IT infrastructure, George's boss assigns him another task. George needs to find a way to keep tabs on intricate asset details—like which users are running a particular machine at a specified time—without relying on spreadsheets. This is a little tricky because George's firm doesn't have Active Directory set up and PCs are just named with serial numbers; however, George completes his assignment easily by using Custom Groups to create a new column that shows which user is running a particular PC. George can even add some additional notes if needed.
With Custom Fields, you no longer have to rely on predefined fields to address your specific requirements—you can now add your own. You can add a computer name, logon name, and the full name of the person accessing a machine along with their department in Active Directory. You can also add additional info about the machines within your network like manufacturer name, model name, and type.
Custom Fields enables you to create specific views of your data that display the information that's most important to you. Whether your organization needs visibility into user-mapping details or asset tag data, you can add that kind of information for both your hardware and software assets.