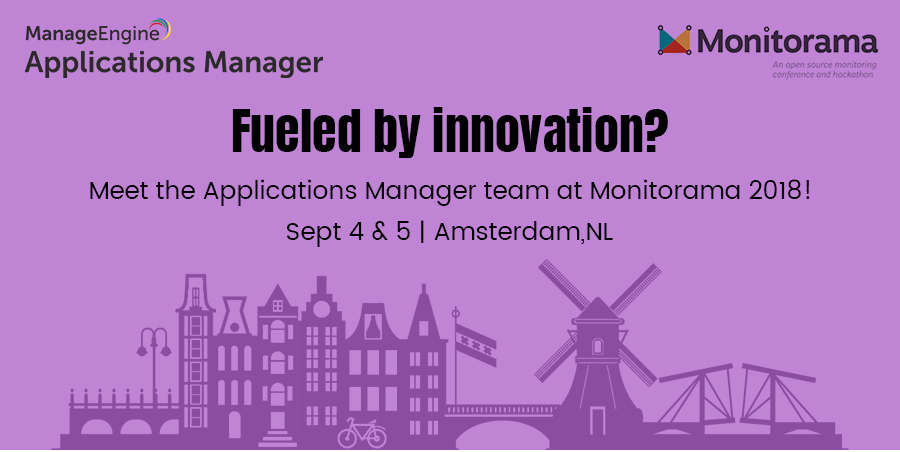 ManageEngine is psyched to sponsor Monitorama this fall! Monitorama is one of our favorite monitoring events, and this year it's set to take place in the beautiful city of Amsterdam from September 4-5. Compared to other open-source conferences, Monitorama stands out because of its undivided focus on improving the craft of monitoring. Additionally, Monitorama's enlightening single-track sessions definitely sweeten the deal.
Meet the team behind Applications Manager
The ever-growing demand for optimal application performance has led to the evolution of application monitoring tools that guide IT admins in identifying and troubleshooting application issues. Visiting Applications Manager's table at Monitorama will help you understand why your organization needs a unified application performance monitoring tool. It will also help you learn how to:
Get deep insight into your IT infrastructure's KPIs, including your physical, cloud, and virtual environments.

Visualize the status of your applications and quickly locate performance bottlenecks.
Troubleshoot common application performance issues like CPU spikes and memory leaks, and debug transaction performance problems like slow database calls.

Leverage synthetic transactions to capture end-user interactions.
We're looking forward to insightful conversations with customers and partners at Monitorama 2018. Come join the Applications Manager team —we'd love to meet you there!