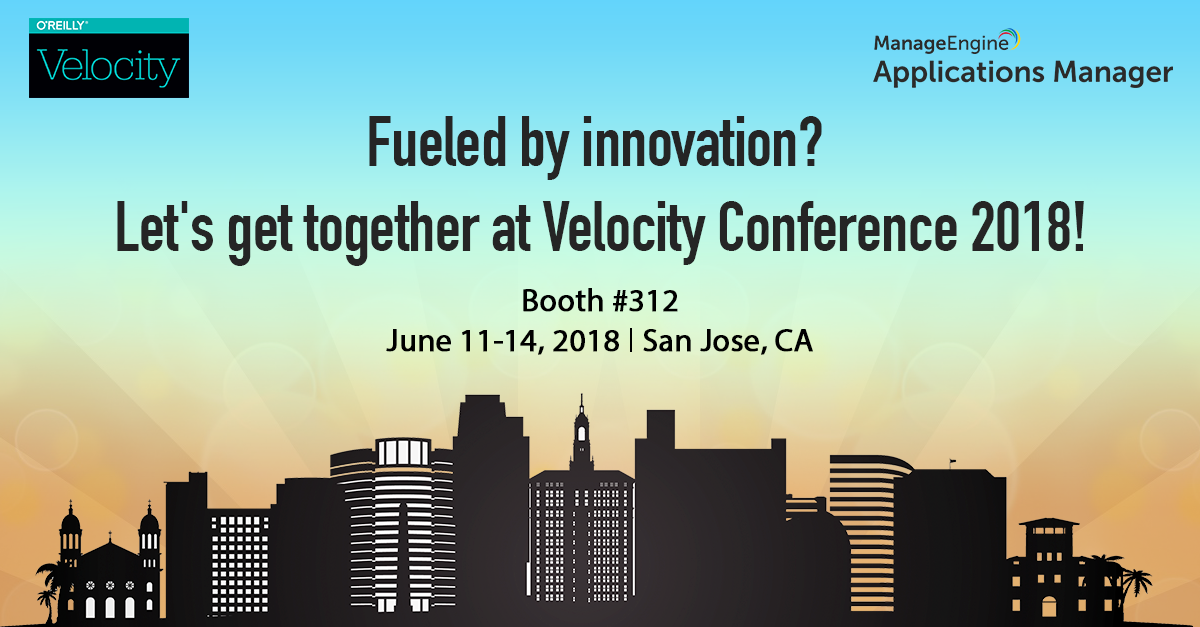 One of our favorite tech events is back. In its eleventh year, the O'Reilly Velocity Conference offers IT professionals a chance to network with experts from various disciplines, such as engineering, operations, and DevOps. The event kick-starts on June 11th with extensive training sessions through the 14th, and tutorials from June 12-14.
This year's theme—"Build systems that drive business"—focuses on the importance of DevOps, with various tutorials and training sessions scattered throughout the event.
The rise of DevOps
According to a study by Grand View Research, the DevOps market is expected to reach $12.85 billion by 2025. Organizations are moving away from the traditional waterfall approach and are instead embracing DevOps to bring about cohesive, seamless functioning of development and operations teams. DevOps helps establish a continuous delivery process by creating a culture of knowledge sharing that leads to collaboration between teams.
Although DevOps tools enhance productivity, streamline workflows, deliver better quality products, and minimize costs, monitoring these tools comes with its own set of challenges, like lack of visibility into the organization's KPIs, unplanned downtime, delay in identifying errors, and application inefficiency.
How a visit to Applications Manager's booth can help
Applications Manager provides a unified application performance monitoring and end user monitoring solution that will help you overcome DevOps monitoring challenges.
Get unmatched visibility into your applications' KPIs.

Pinpoint errors faster using code-level visibility.

Visualize end-to-end web transactions, and resolve performance degradation issues no matter where they originate.

Configure alerts for performance issues so you can effectively monitor and troubleshoot them.
 We're looking forward to insightful conversations with customers, partners, and community enthusiasts at Velocity 2018. Come join the Applications Manager team this year at Booth #312—we'd love to meet you there!