The IT infrastructure of any enterprises needs regular maintenance. Each time you schedule maintenance, you know that your IT will be down for a while. And, you don't need AlarmsOne to repeat information you already know. To avoid redundancy, you can schedule your downtime and prevent AlarmsOne from sending alerts about it. 
So, during scheduled downtime, AlarmsOne will continue to receive alarms but you will not receive any notifications. You can add an entity-specific downtime as well. Enter the entity name (website or server) and define the time period for the downtime. Then, select the time zone, click Add, and you are good to go.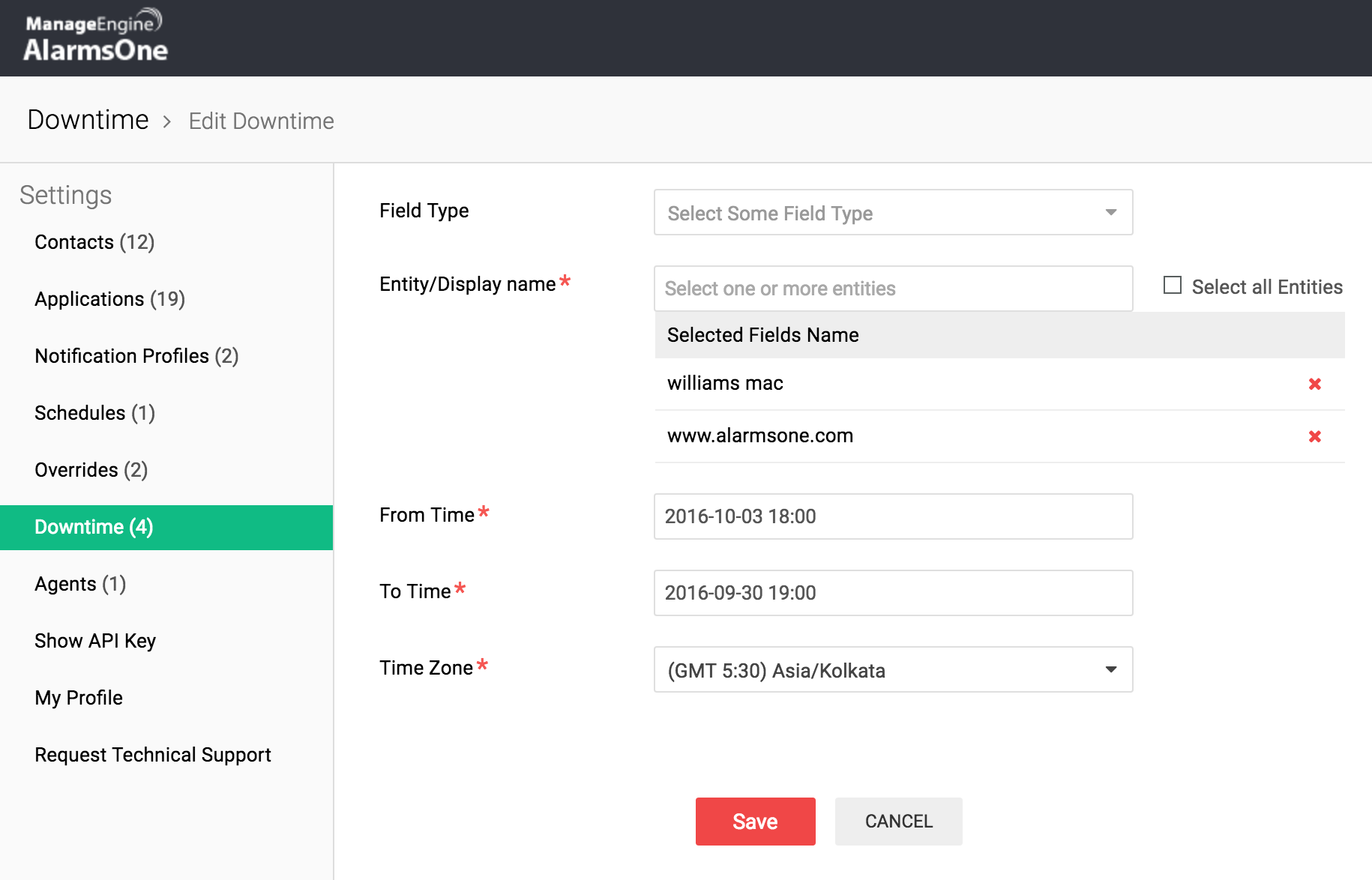 AlarmsOne allows you to select a field type to choose an application or agent-specific entity name. This also comes in handy when you need to carry out maintenance operations specific to an application or agent.
Let's assume that you want to fix one of your faulty applications and don't want to receive any notifications while you are fixing it. To do this, you can add downtime by selecting application as the field type and selecting your application from the drop-down box. Then, click select all entities and define the time period for the downtime. This mutes all notifications from that application during the specified time period.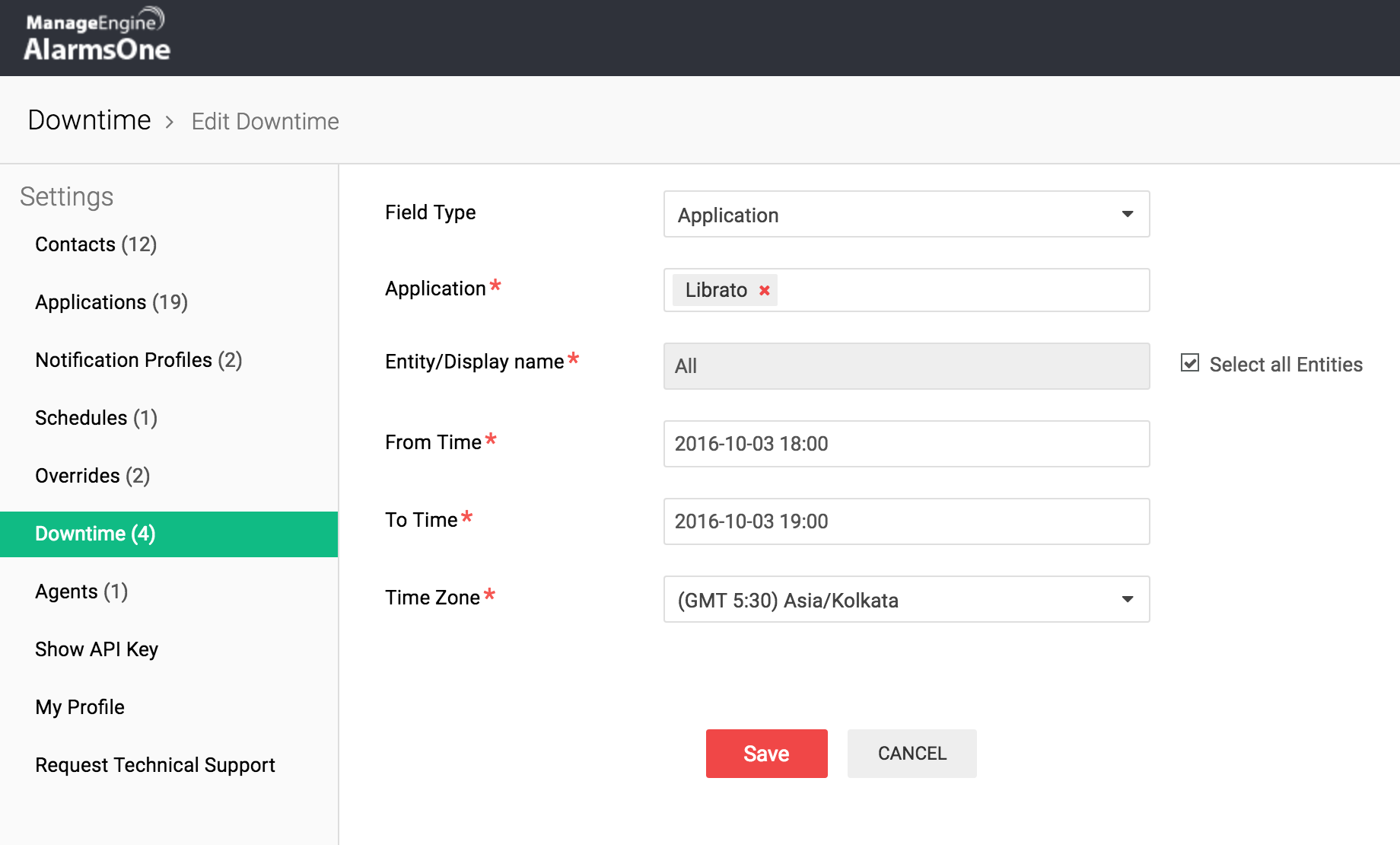 Now, let's say you operate from multiple locations and need to perform maintenance in a  location that uses a particular AlarmsOne agent. Choose agent as the field type and select the particular agent from the drop-down box. Then click select all entities and select the time period for the downtime. Remember to select the time zone of the location where the agent is deployed. This mutes notifications from every entity that uses that particular agent.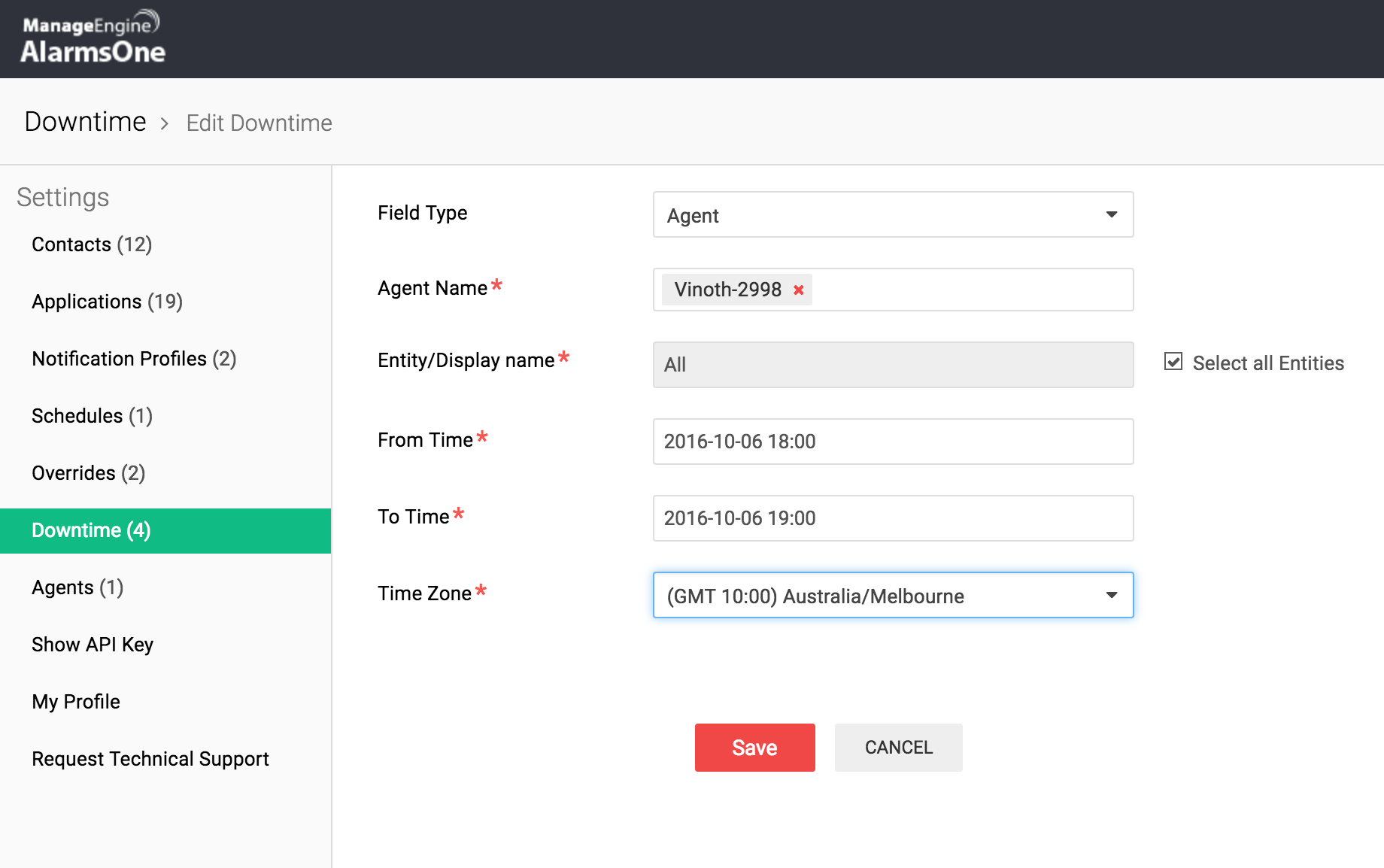 You can view the active, scheduled, and completed downtime in the downtime tab. You can also edit, delete, or reschedule downtime from this tab.
With AlarmsOne's downtime, you can also save your alert credits. Add downtime during maintenance and mute unwanted notifications to save alert credits so you can use them at a later date. Login to AlarmsOne and try scheduling downtime. Visit our website to know more about this product.