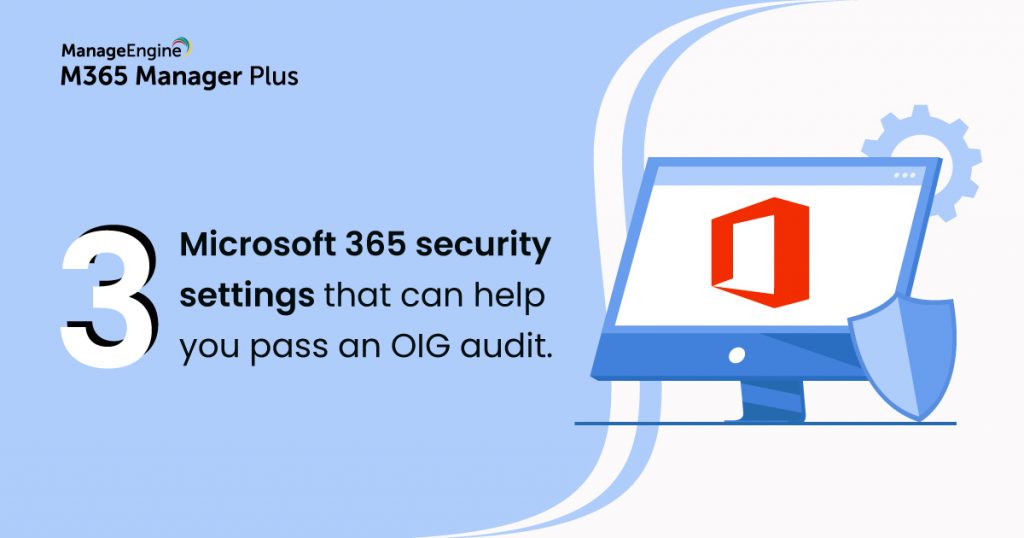 What is the OIG?
OIG stands for Office of Inspector General, which is part of the U.S. Department of Health and Human Services (HHS). The OIG has over 1,600 investigators and auditors with centers throughout the nation.
The OIG's Microsoft 365 audit checklist 
Over the years, Microsoft has worked with federal agencies and contractors to ensure its government cloud services—Azure Government, Microsoft 365 U.S. Government, and Dynamics 365 Government—all meet the demanding security requirements of U.S. federal agencies.
In an attempt to protect these popular Microsoft 365 services, the OIG has issued a security checklist the agencies must adhere to.
Download this free e-book to learn about the OIG's Microsoft 365 audit requirements, and how to implement them.
This e-book covers,
The three security aspects that will be examined during an OIG audit.

Steps to implement the security standards mandated by the OIG.

Microsoft 365's shortcomings in preparing for audits, and how M365 Manager Plus can help overcome them.
M365 Manager Plus' Microsoft 365 security features that simplify all types of compliance audits.