2019 continues to be a great year for ManageEngine accolades. This time, we are proud to announce that we've been named a May 2019 Gartner Peer Insights Customers' Choice for Network Performance Monitoring and Diagnostics Software. The consistent performance of our network performance monitoring (NPM) solutions—OpManager, NetFlow Analyzer, and Network Configuration Manager—has been the driving force behind this recognition.
Given that this is our second Customers' Choice recognition,* it's clear that our customers find our solutions reliable and ahead of the curve.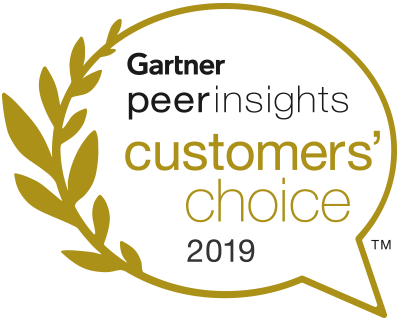 Gartner evaluated ManageEngine based on reviews and ratings from verified IT users and professionals with experience using our NPM solutions for monitoring their networks. As of June 5th, 2019, we have received 90 reviews with an average rating of 4.5 out of 5. We would like to thank our customers for making this happen by sharing their opinions on Gartner Peer Insights.
Each vendor is rated based on the following categories: Evaluation & Contracting, Integration & Deployment, Service & Support, and Product Capabilities. Here's a quick overview of our average ratings:

Here are some excerpts from our customer reviews:
— Business Development in the Services Industry
— Junior Executive in the Services Industry
— System Analysis and Audit in the Services Industry
Again, we would like to extend a special thanks to our customers for taking the time to share their feedback. We look forward to returning the favor with even better features and functionalities in all our solutions in the future.
Do you have a story about our NPM solutions? Go ahead and share what you think of us. If you're not an existing customer, try out our solutions for free and see for yourself what the fuss is all about!
*ManageEngine was recognized as a April 2019 Gartner Peer Insights Customers' Choice for IT Infrastructure Monitoring Tools.
Disclaimer: The Gartner Peer Insights Customers' Choice logo is a trademark and service mark of Gartner, Inc., and/or its affiliates, and is used herein with permission. All rights reserved. Gartner Peer Insights Customers' Choice distinctions are determined by the subjective opinions of individual end-user customers based on their own experiences, the number of published reviews on Gartner Peer Insights, and overall ratings for a given vendor in the market, as further described here, and are not intended in any way to represent the views of Gartner or its affiliates.