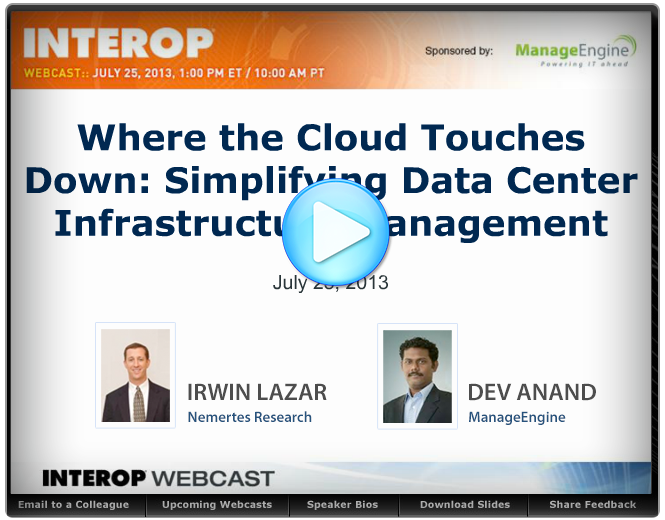 In most data centers, DCIM rests on shaky ground: manual record keeping and scattered documentation. Data center managers maintain–and wade through–wikis, spreadsheets, text files, and un-integrated freeware tools and databases just to find two things: What is that we manage? and Where is it located? The biggest problem with all this documentation is that it is maintained manually, and who has time to do it perfectly? Moreover, locating an asset quickly is almost next to impossible, and because sources are scattered and ad hoc, the documentation often fails to capture how assets relate to each other.
OpManager helps you bridge this gap between the documentation you have and the documentation you need by replacing data center documentation with a single repository for data: QRCodes for asset tracking, accurate 3D mapping of asset locations, and a configuration management database (CMDB) to manage the relationships between assets.
View this recorded webcast to learn how a real-world data center mapping stored in RackTables gets imported into OpManager, which provides a 3D visualization of the assets' location. You'll also understand how you can use the QR Code generator to link real assets and the monitoring world. Finally, you will see how the layered CMDB provides a single point of view for all your configuration data as you define the relationships between the items the monitoring tool is tracking.