Are you juggling multiple tools to rescue users from IT incidents? With the number of endpoints in many organizations growing every day, system administrators and help desk technicians are constantly under pressure to do more with less. While manual processes lead to inefficiency, using multiple tools to support systems and users can also burden administrators and come with hidden costs and security risks.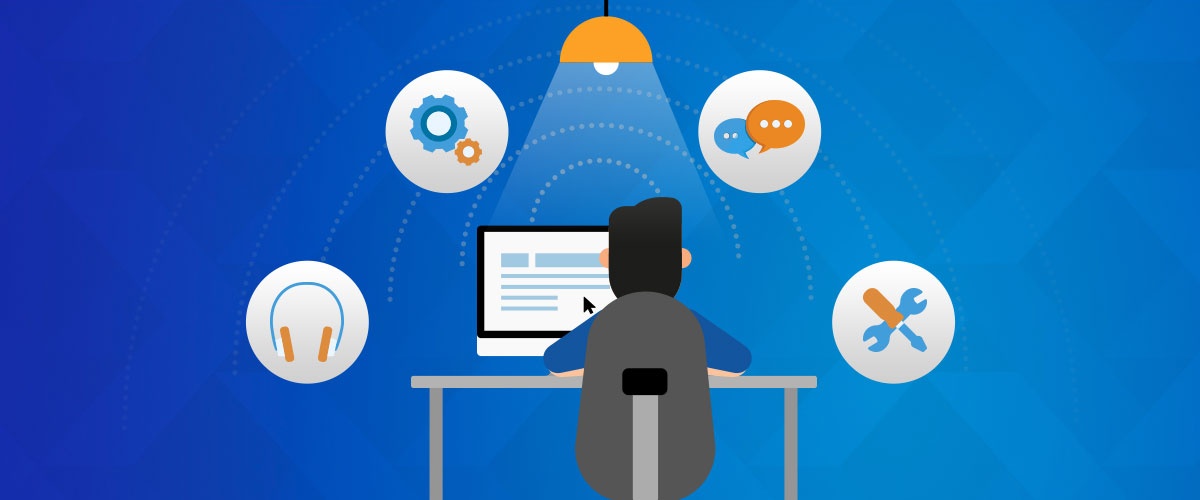 The wisest step to take towards seamless business support is consolidating all your remote access and troubleshooting needs under one roof. Remote Access Plus offers advanced remote control and over 12 built-in tools to remotely meet every troubleshooting need you have.
Highlights of Remote Access Plus
Remote desktop sharing
Remote Access Plus comes with advanced remote desktop sharing that can be resumed automatically after a reboot, as well as multi-monitor support.
Precise and scalable
With its easy-to-use interface, Remote Access Plus makes troubleshooting effortless. You can acquire granular details like IP address, the currently logged-in user on remote computers—whether they're running Windows, macOS, or Linux—and invoke remote sessions on specific users. You can manage computers belonging to multiple domains, workgroups, and e-Novel directories from a single console.
Clear communication channels
Get to the root of the problem by chatting with end users about their issue. Remote Access Plus offers voice, video, and text chat to support end users in each and every troubleshooting step.
Over 12 tools for an elite support experience 
Remote Access Plus' System Manager lets you tweak computer settings without having to leave your desk. You can track processes and services, access the registry and command prompt, send and receive files within remote sessions, and more.
Privacy and security
Companies striving hard to comply with standards like HIPAA can count on Remote Access Plus, as it comes with the ability to prompt end users for confirmation before initiating remote sessions. You can choose to closely monitor every remote session by recording them to cover all your security, auditing, and legal needs.
Want to explore more? Check out our features page.