Do you ever feel like your smartphone is your sworn enemy? Like when you can't access that one really important file or when that pesky app keeps crashing. Or what about that tedious, time-consuming installation process that never seems to finish? We've all been there at some point. When it comes to mobile devices, Murphy's law — "Anything that can go wrong, will go wrong" — definitely holds true.
The moment you start troubleshooting the issue with your phone, you start to think—"Oh! This would be so much easier if I had someone with technical know-how solving this problem for me." Eventually you reach out to your enterprise's IT administrator and ask them for their expert opinion. However, depending on the size of your organization, your request could end up in a long queue along with tickets raised by your colleagues, increasing your wait time and testing your tolerance.
From an administrator's point of view, addressing ticket queues remotely can be frustrating and confusing, not to mention time-consuming. Resolving an entire queue of tickets from afar leaves admins and help desk technicians wishing that they could just view and control the devices in question.
All this hardship can be avoided altogether with Mobile Device Manager Plus' remote control feature. Remote control allows admins to troubleshoot issues remotely in real time. In the case of Samsung devices, you can control devices over-the-air to seamlessly troubleshoot managed devices.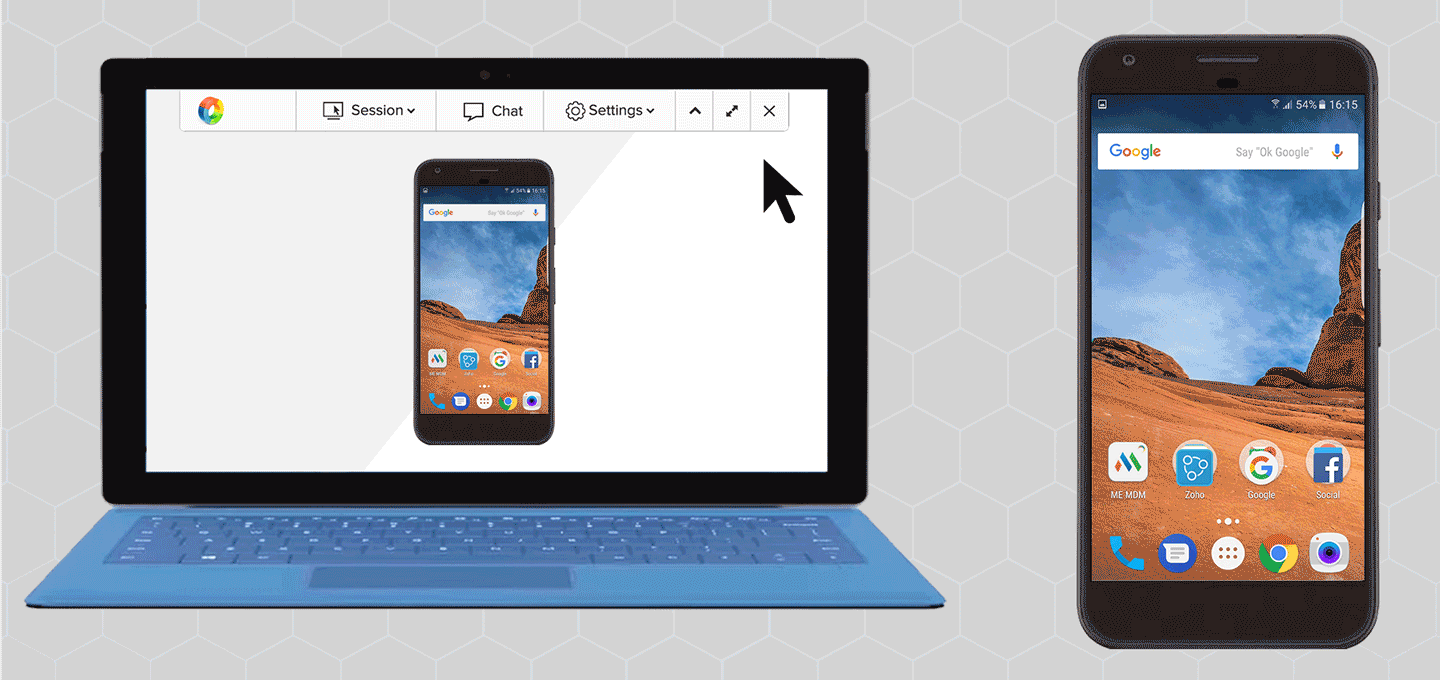 And best of all, you can use remote control in Mobile Device Manager Plus without installing any additional agents.
The remote control feature in Mobile Device Manager Plus currently supports Android devices running versions 5.0 (Lollipop) and above. You can read more about the feature here.
You can also try the remote control feature firsthand by downloading Mobile Device Manager Plus here.
Related posts :