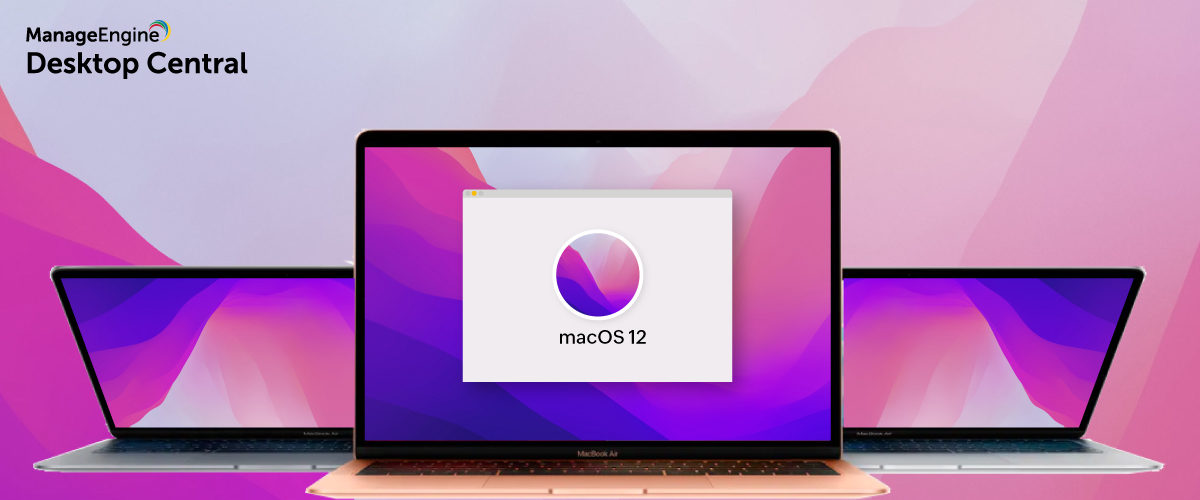 The iOS, iPadOS, and tvOS 15 updates released last month provided some noteworthy improvements to security and privacy while introducing new features. macOS 12 Monterey, which released on October 25, is also following a similar trend. Let's take a look at these features.
Add any Mac to ABM
Starting with macOS 12 Monterey, any Mac can be added to Apple Business Manager (ABM). This is particularly helpful for devices that were purchased from resellers not recognized by Apple. The process of adding a Mac to ABM simply involves bringing an iPhone with Apple Configurator close to the Mac machine during it's initial setup to scan a special code. After devices are added to ABM, the benefits of zero-touch enrollment can be leveraged.
Apple has also introduced the feature to reset and recover Macs with Apple Configurator.
Erase all content and settings
This is a feature that lets admins perform a factory reset on Macs. This means that the device is ready for use right after a reset and does not require the OS to be reinstalled. Since all drives are wiped when this action is performed, Apple provides the option for admins to prevent users from performing this by themselves.
OS update management
Though macOS updates can be controlled through traditional management tools already, Apple has newly introduced modern management APIs for this purpose. These APIs can be used to schedule, delay, or deny updates.
Recovery Lock for Apple silicon
With this update, the firmware password policy that is supported for Macs with Intel chips is now available for Macs with Apple silicon and is named Recovery Lock. Though these two password features have distinct names and requirements, both prevent data theft by restricting unauthorized disks from booting up the device.
Leverage iOS and iPadOS apps
This update offers the ability to leverage an app ecosystem powered by over a million apps from the iOS and iPadOS App Store. This also means that app updates and licensing are taken care of automatically. However, to install these apps on macOS devices, there are two prerequisites: a device with Apple silicon and an OS version above macOS 11.3.
Support out of the gate
ManageEngine is providing day-zero support for macOS 12. This means that the on-premises and cloud versions of ManageEngine's Endpoint Management solutions can be used to manage updated devices hassle-free. New features that will be supported are: add Macs to ABM, erase all content and settings, OS update management, and Recovery Lock for Apple silicon.
Manage your entire fleet of Apple devices with a free, 30-day trial!