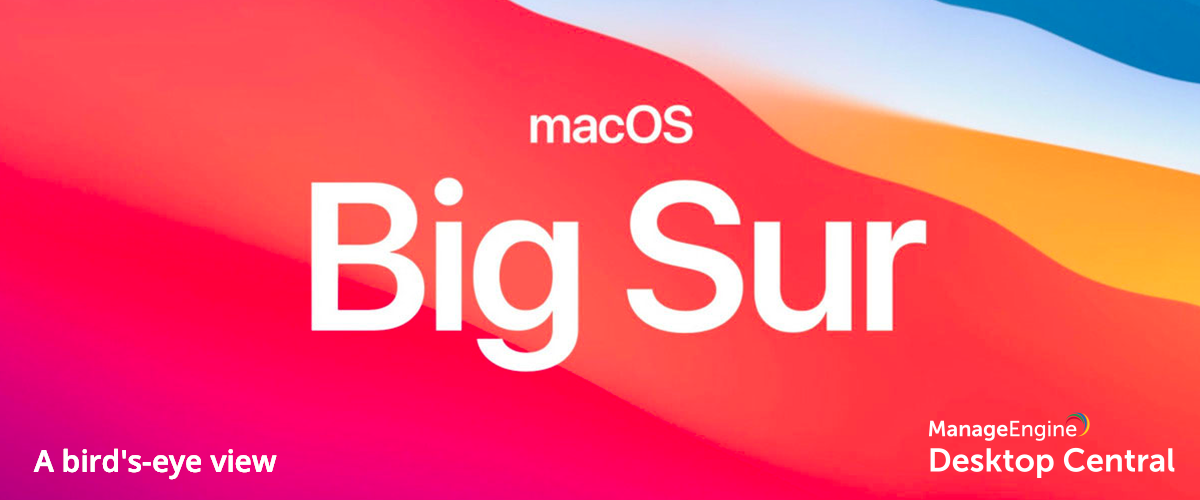 Here is a quick guide of everything you need to know about macOS 11 Big Sur. This successor to macOS 10.15 Catalina is expected to be released to public around September or October this year. This OS update comes with major upgrades, including in the design, Control Center, Maps, Messages app, built-in Safari translator, and much more.
Here are some major changes expected in macOS 11 Big Sur:
Apple has confirmed that it's ditching Intel processors in some of its Mac devices in favor of ARM-based Apple silicon, enabling iPhone and iPad apps to run natively on macOS for the first time, which offer greater efficiency and power. Big Sur comes with Rosetta 2, which automatically translates Intel apps into Apple Silicon. Big Sur will be the first OS to be compatible with the new silicon processors.
Safari will have the biggest update since it was first introduced. It will now be 50 percent faster than Chrome and will offer privacy improvements and better battery consumption. This new version of Safari will bring a host of new features like Intelligent Tracking to give you a Privacy Report on each website you visit, Save Passwords to track your passwords and make sure they haven't been compromised, Extensions support for WebExtensions API, a new Extensions category in the App Store, and native translation capabilities.
Big Sur introduces faster updates that begin in the background and finish more quickly to make it easier to keep your Mac up to date. It also includes the new cryptographically signed system volume, which adds a layer of protection against malicious tampering. APFS Time Machine backups are also supported, so you can use an APFS disk for backing up your Mac in addition to HFS+.
With macOS Catalina and earlier, the command line security tool can be used to change certificate trust settings if the effective user is running as root via the add-trusted-cert flag. In macOS Big Sur, simply running with UID 0 will no longer be sufficient to make this change: confirmation will be required with an administrator password. Apple will allow the change to take place without confirmation if the certificate payload is deployed with the root certificate using a configuration profile.
Completely redesigned for macOS Big Sur, Maps brings new features for exploring the world. Discover new places to visit with Guides from trusted resources, or create your very own custom guides that can be shared with friends and family. Get a 360-degree view of a destination with Look Around, and browse detailed indoor maps of major airports and shopping centers. Cycling and electric vehicle trips can now be routed on a Mac and sent directly to your iPhone.
Lights out management (LOM) lets administrators shut down, reboot, and start up one or more Mac devices remotely. This is done by sending commands from a mobile device management (MDM) server to an MDM-enrolled LOM Controller.
Supervised devices can be forced to accept software updates. OS and non-OS updates can be deferred for a maximum of 90 days. Big Sur offers security benefits similar to iOS that can:

Prevent silent installation of profiles from command lines.
Restrict downloaded profiles from being installed directly.
Allow users to visit the system profiles pane to check downloaded profiles and install them.
There will be a change in the device serial number format. Serial numbers will be 10 random characters long instead of 12 characters.
Apple is granting supervision status to devices in this update that are enrolled via User Approved MDM. Supervision brings additional capabilities to devices, including activation lock bypass, enhanced user management, etc. Big Sur includes Managed Mac apps, which support:

Removal of apps by MDM command and Unenrollment
Unmanaged apps can be converted to managed apps

Enhancements in Apple device deployment are being introduced. Auto Advance skips all screens and bring users to the login page in Apple TV. Power and Ethernet is required, and Apple TV devices have to be managed in Apple Business Manager.

System requirements for Big Sur

Unlike macOS Catalina, which supported every standard configuration that Mojave supported, Big Sur drops support for various Macs released in 2012 and 2013. Big Sur runs on the following Macs:

MacBook: Early 2015 or newer
MacBook Air: Mid 2013 or newer
MacBook Pro: Late 2013 or newer
Mac Mini: Late 2014 or newer
iMac: Mid 2014 or newer
iMac Pro
Mac Pro: Late 2013 or newer

Deploying macOS Big Sur

The deployment plan offers several choices depending on your environment's infrastructure be it on-premises or remote.These will define how the upgrade path will proceed.

One option is the Content Cache service built in to macOS, which downloads and caches a copy of the installer file before deploying it to all devices that are on the same logical network as the clients themselves. This is a great option for cutting down on bandwidth utilization and speeding up mass deployments, but it relies almost exclusively on devices being in-house, making it a no-go for offsite devices, such as employees working remotely.

With an endpoint management solution, the deployment process can be simplified for devices both on and off the network.

Apple released the first public beta of its upcoming upgrade, macOS 11 (Big Sur) on August 10, 2020. To see the preview, Mac users must enroll with Apple's beta program–Apple ID required–then install the upgrade.

Big Sur zero-day updates and support will be announced soon!