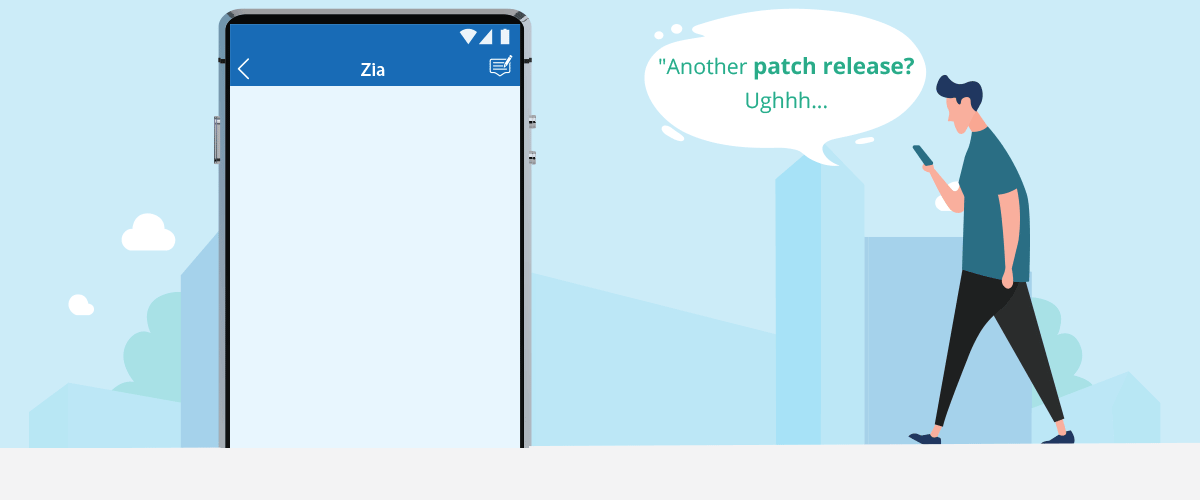 As a system administrator, you juggle multiple tasks simultaneously: patching systems, deploying requested software, keeping unauthorized devices out of the network, taking care of licensing, and so on. All this can be a bit too much to handle and might lead to errors, which is exactly what attackers wait for. At Desktop Central, we work relentlessly to make endpoint management a breeze for you; we already have a mobile app that makes IT administration easier, and now we're introducing Zia, an add-on to our Android app.
Instead of tapping and swiping your phone, you can now carry out tasks using Desktop Central just by asking Zia, our virtual assistant, to do them for you. Manage endpoints hands-free while you're on your way to work, getting ready to hit the hay, out running an errand, or even when you're just being a couch potato. Just tell Zia what configurations to deploy, and she'll do it for you. Here's a video of how helpful Zia can be:
Don't let this video fool you into thinking that software licensing is the end of Zia's capabilities. She can do a whole lot more than that.
Patch management:
Zia can deploy missing and approved patches, carry out patch scans, and suspend or resume automatic patch deployment tasks.
Inventory
Zia can carry out inventory scans, allow or prohibit software, uninstall software, and add license details for software.
Tools
Zia can take remote control of devices in your network, remotely shut down devices, wake up computers on LAN, and suspend or delete announcements.
Reports
You can view reports on patch processes, software and hardware inventory, managed computers, and more using Zia.
It's human to err but Zia isn't human, so you can count on her to execute tasks accurately and efficiently every single time. What more could you ask for in an assistant? 
Maximize productivity with Zia. Download our Android app now!