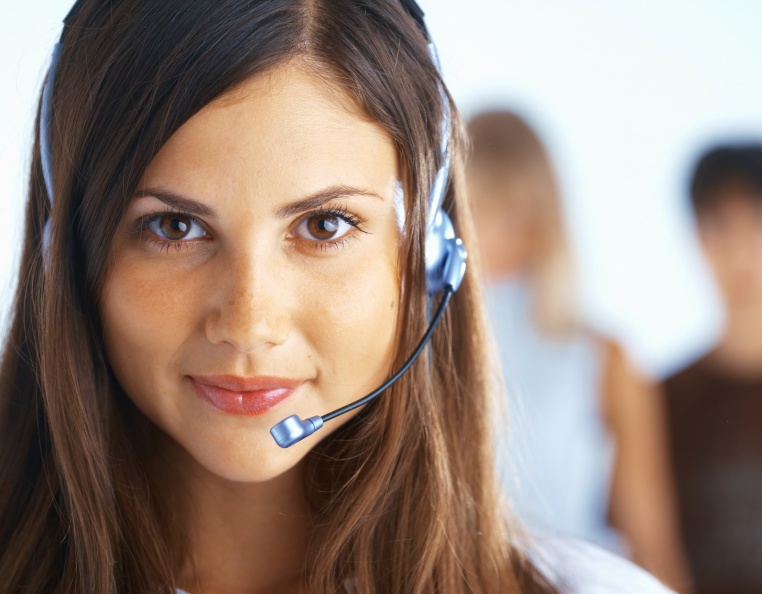 Digital communication has seen some major developments in the last few years. Moving from basic SMS to apps like WhatsApp and Instagram Stories, complicated text-based platforms have been replaced with tools that feature simple, icon-driven UIs. So why are many IT admins and technicians still using outdated troubleshooting tools?
Enterprises comprise thousands of computers and devices, and technicians have to manage and monitor each of these devices while resolving users' tickets. And those tickets can be expensive. Jeff Rumburg, co-founder of MetricNet, estimates that each ticket costs organizations $85 on average, while it takes $118 to resolve just one service request. 
The cost of resolving tickets is alarming, especially considering that one technician might handle hundreds of tickets each month. For organizations that are looking to reduce their IT costs, new communication technologies might just be the answer. With some enhanced troubleshooting tools, technicians can improve their average SLA resolution time and reduce costs for their organization. And that's exactly what ManageEngine has come up with: a set of enhanced troubleshooting tools for Desktop Central.  
Four-in–one remote troubleshooting combo
Introducing Desktop Central's enhanced troubleshooting tools:
Voice calling
Video calling
Remote registry access
Multi-monitor troubleshooting
Desktop Central has added voice and video calling to its tools module, allowing technicians to connect with remote users and resolve their issues faster. Apart from this, technicians can also manage remote computers' registry keys and view multiple user monitors at the same time, allowing them to troubleshoot swiftly and accurately.    
For technicians, there isn't a single day that goes by without remote troubleshooting or some kind of service ticket. With Desktop Central at their side, technicians just might feel like they've gained super powers for resolving tickets.
Voice and video chat
Starting from the Tools tab, select Chat. Click on the computers you need to troubleshoot and select the voice or video call icon under the Action column to connect to them immediately. And don't worry about bandwidth consumption; since voice and video calling happen without server intervention, their bandwidth usage is highly negligible.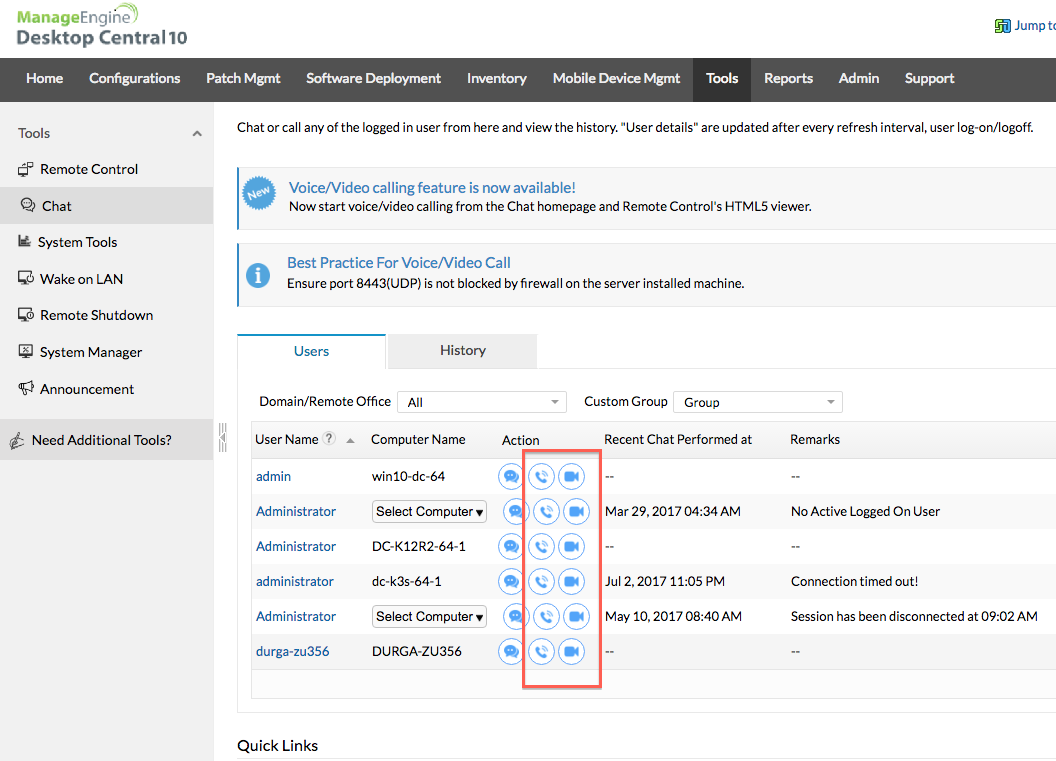 Remote registry access
Need to modify a computer's registry keys? Under Tools, click on Systems Manager. From there, find the computer you need to update, click Manage under the Action column, select Registry, and you're all set to manage your header keys or sub keys accordingly.
With extended multi-monitor troubleshooting as well as the features above, technicians will feel a sense of relief knowing that they have slick troubleshooting tools under their belt.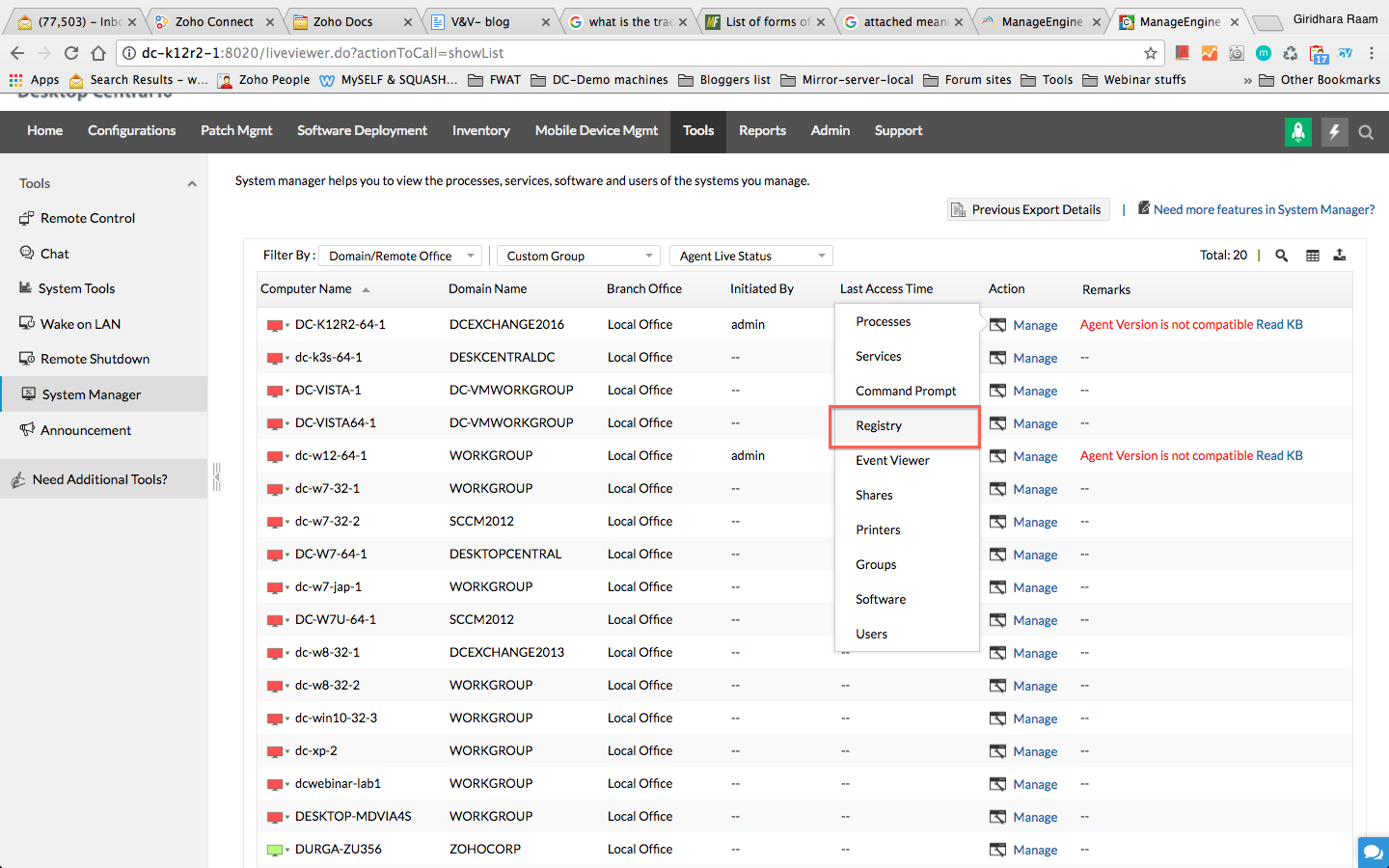 When digital communication has developed so much, why should technicians go around troubleshooting via chat?
Download Desktop Central now to empower your technicians with advanced troubleshooting tools and lower your company's cost per ticket.