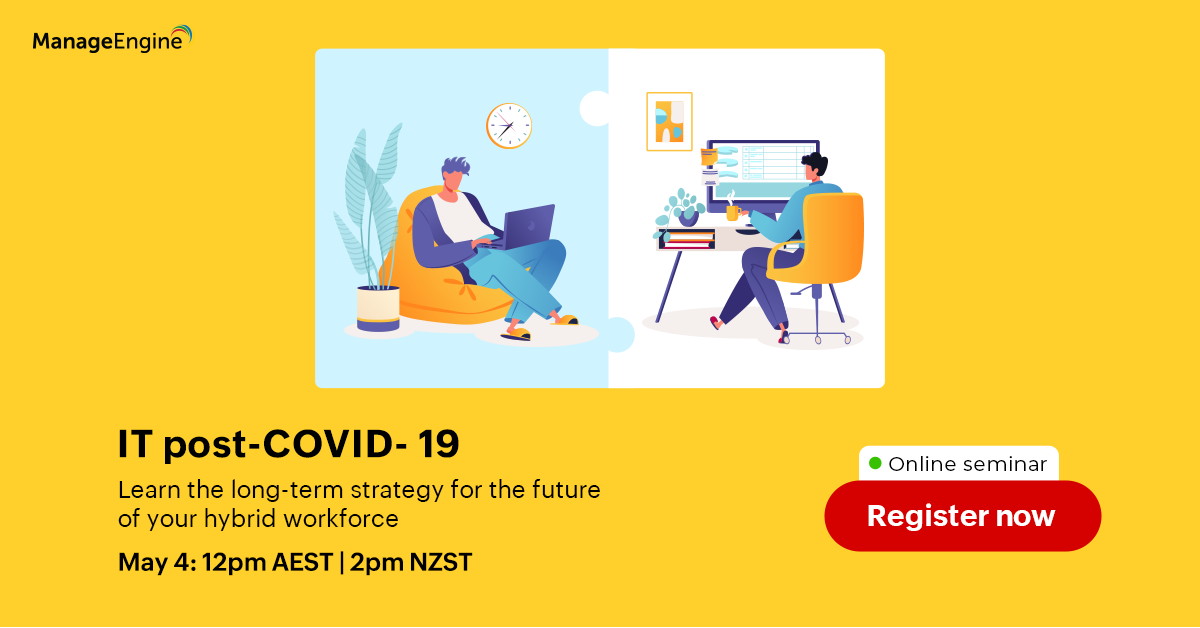 2020 witnessed a major change in the way organizations operated due to the pandemic. With many moving from on-site to remote operations, IT administrators had to adapt and improvise to cater to the changing needs of end users.
Now, some organizations are slowly experimenting with partially reopening their branches, which introduces a new type of challenge — managing the endpoints and IT operations of a distributed workforce in a cohesive and coherent manner. So, how do you tackle these challenges for optimal IT performance?
ManageEngine is hosting a virtual seminar this May with two concurrent events to manage your distributed workforce: one that addresses the issue of IT operations and the other addressing endpoint management. You can choose the topic you are interested in when registering.
Event date:
Date: May 4, 2021
Regions: Australia, New Zealand
Time: 2pm GMT
Join this seminar to learn about either creative insights and best endpoint management or IT operations management practices, and discover how to tackle the challenges of managing a distributed workforce.