Five worthy reads is a regular column on five noteworthy items we have discovered while researching trending and timeless topics. This week we are exploring the multi-cloud strategy and why its the next biggest thing in cloud computing.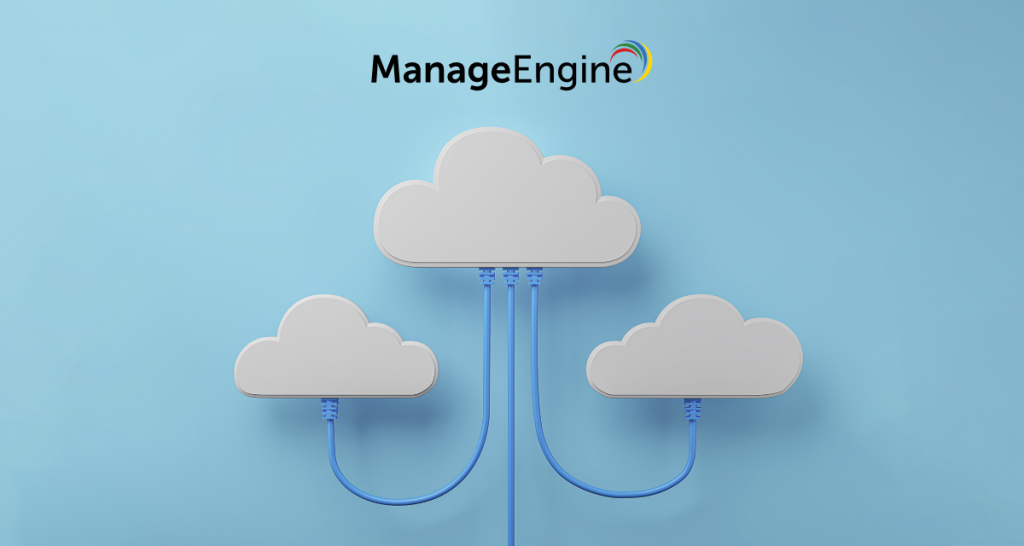 In an age where digital innovations happen at breakneck speed, the cloud has become crucial to every enterprise. By embracing cloud services, organizations can access new, emerging technologies like artificial intelligence and machine learning, giving them the competitive edge they need. From facilitating scalability and flexibility to improving security and costs, the cloud has revolutionized how businesses operate.
The growing trend of multi-cloud strategy
Gartner® predicts that by 2025, 85% of organizations will have chosen a cloud-first strategy. As the demand for cloud services grows, so does the need for an effective cloud strategy. Many organizations are adopting a multi-cloud strategy, leveraging the best features from each platform instead of relying on a single provider. As workloads are spread across multiple providers, this approach can also enhance availability and disaster recovery capabilities, as well as provide organizations with a more comprehensive view of their overall cloud usage.
It's predicted that the multi-cloud market will be worth $19.9 billion by 2031. With cloud services constantly evolving and ever-updating their capabilities, opting for a multi-cloud approach ensures organizations are making the most of what the cloud has to offer. Here are our top reads to help you understand the multi-cloud approach and its impact on cloud computing.
1. Is Multicloud Just a Buzzword or the Future of Cloud Computing?
Multi-cloud is becoming an increasingly popular trend in cloud computing, but is it living up to the hype? Multi-cloud growth is being driven by the mass adoption of cloud-based applications and services, as well as the need for flexibility and agility amongst various cloud solutions. Businesses are looking for ways to connect their disparate cloud systems, and big players like Google, AWS, and Microsoft are increasing their interoperability to simplify the multi-cloud experience. While the approach—which requires purchasing solutions from multiple vendors—is cost-prohibitive for some, the multi-cloud is here to stay.
2. How To Get The Most From Your Multi-Cloud Strategy: Four Steps to Avoid Chaos
With the proliferation of cloud providers and services, multi-cloud can also introduce new levels of complexity for IT teams. To avoid chaos, you must establish your cloud goals and objectives, identify the right mix of cloud services for your needs, and leverage containerization. For added protection to your environment, we suggest taking a few extra safety measures. Establishing strict governance and compliance rules will help keep your multi-cloud environment secure and performing optimally. Additionally, conduct regular reviews and monitoring activities for maximum effectiveness. 
3. Critical Success Factors To Achieve a Better Enterprise Data Strategy In a Multi-cloud Environment
To achieve a successful enterprise data strategy in a multi-cloud environment, data must be appropriately distributed across multiple cloud platforms to ensure it is understood, analyzed, and utilized effectively. And, of course, it's crucial in a multi-cloud environment to ensure that data is adequately secured and backed up. Finally, having a clear and concise data governance strategy in place will ensure all stakeholders understand their roles and responsibilities in managing data across multiple cloud platforms.
4. Everything You Need To Know About Multi-cloud Architecture
Multi-cloud architecture is popular for many reasons: it allows organizations to tap into the best features of the individual cloud platform, provides greater flexibility and choice when selecting the right cloud solution for each workload, and helps to avoid vendor lock-in and the associated risks. Take a deep dive into the different types of multi-cloud architecture. From cloudification to multi-app modernization, this article covers it all.
5. How to Protect a Multi-Cloud Architecture From Data Breaches, Cybersecurity Attacks
Protecting multi-cloud architecture from threats requires a comprehensive security approach. It is essential to encrypt all data in transit, limit access to those who need it, and log and monitor any access to it. Regular backups are a must—they can help organizations recover from an attack quickly. Security plans should also be revisited periodically to ensure they remain up to date. Organizations should also employ application-level controls on top of this platform protection for the best possible results against cyberattacks or data breaches.
Enterprises that want to adopt a multi-cloud approach must strategize how various cloud services will help them get the most out of the cloud. While there is no one-size-fits-all solution, selecting the right mix of cloud providers and establishing a smart data and security strategy can help form a resilient, scalable infrastructure for today's businesses.