Five worthy reads is a regular column on five noteworthy items we've discovered while researching trending and timeless topics. This week, we explore the growing need for data security and what it means for businesses and end users, alike.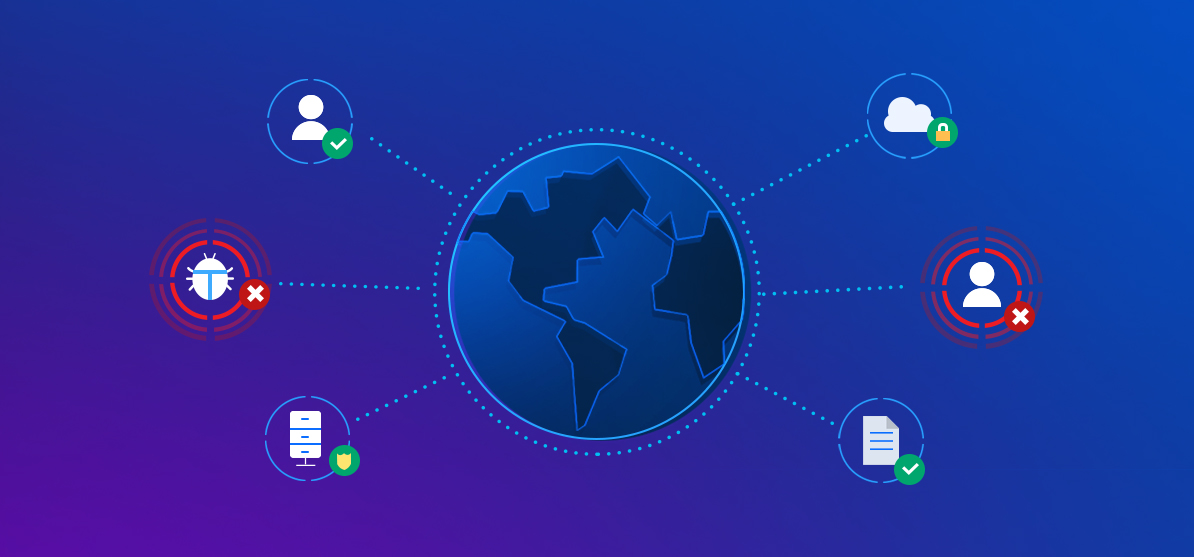 Information. Data. Personal details. Particulars. Intelligence. Call it what you like—the universal truth is that in the present age, personal data has become one of the most valuable possessions. Companies around the world are scrambling to secure the data they have collected, while those with malicious intentions are vying for these coveted bits of information.
Anxiety over the misuse of personal information is on the rise. Regardless of what industry we're in, at the end of the day, each of us is also an end user. And as end users, we would like to see our personal information shared in confidence with businesses and kept securely hidden away from the prying eyes of malicious third parties.
However, despite all the hullabaloo, data security and privacy are still low on the list of concerns for most companies. If we're looking at the recent Facebook fiasco as an example, many business giants with access to large amounts of personal data are clearly not capable of maintaining data privacy. Going off that, if big organizations with the resources to employ sophisticated methods of data protection are failing to keep data secure, what hope do small and medium businesses have?
This is when it's important to remember that trust forms the foundation of relationships between customers and businesses. If a company can't promise to protect the information it collects, not only will its reputation take a hit, but it'll lose prospective business. What organizations need is a proper framework that enables them to completely visualize the kind of data they collect; the purpose it is collected for; where, how, and by whom such data is accessed; and the risks associated with that data.
Ignorance is not always bliss, and choosing to turn a blind eye toward data protection will only do more harm than good. Having said that, let's take a look at five interesting reads from around the web that shed some light on the need for data security and how to go about it.
Five reasons your business data isn't secure
If you're just assuming that your organization isn't big enough or important enough to be hacked, then you may be in for a surprise, and not the pleasant kind. Data security should be hard-coded into your organizational framework, regardless of the size and nature of your business.
Facebook's Cambridge Analytica Trouble Highlights IT Data Privacy Concerns
The fast-approaching GDPR and the Facebook debacle have brought attention to pressing data privacy concerns. Many companies are only just starting to take data security seriously—better late than never.
Take a new approach to data security: protect all of it
Data security is not an elective that you can opt-in for as and when required. It is a pre-requisite for becoming a successful, trustworthy business. Just assume that all of your organization's data is always at risk and move forward from there.
Why organizations need business-centric data protection
A well-planned data protection program can go a long way in giving your business some much needed foresight in identifying and averting security breaches.
How to Mitigate Hidden Security Challenges Lurking Within Data Centers
Data protection begins with the centers that house the data. Threats to data safety come in all forms, from both internal and external sources.
With hackers constantly devising more innovative ways of stealing sensitive information, it's more important now than ever to have a robust data security framework in place. Ensuring data privacy isn't just a regulatory or compliance requirement, it's essential in building consumer trust. Organizations need to learn how to use data to deliver an innovative consumer experience while maintaining the rights of the individual.  
Data can make or break your business. Don't let it be the latter.
What's your take on data security? Let us know your thoughts in the comments section below.