Five worthy reads is a regular column on five noteworthy items we've discovered while researching trending and timeless topics. This week, we cover unified endpoint management's rise in the mobility management domain.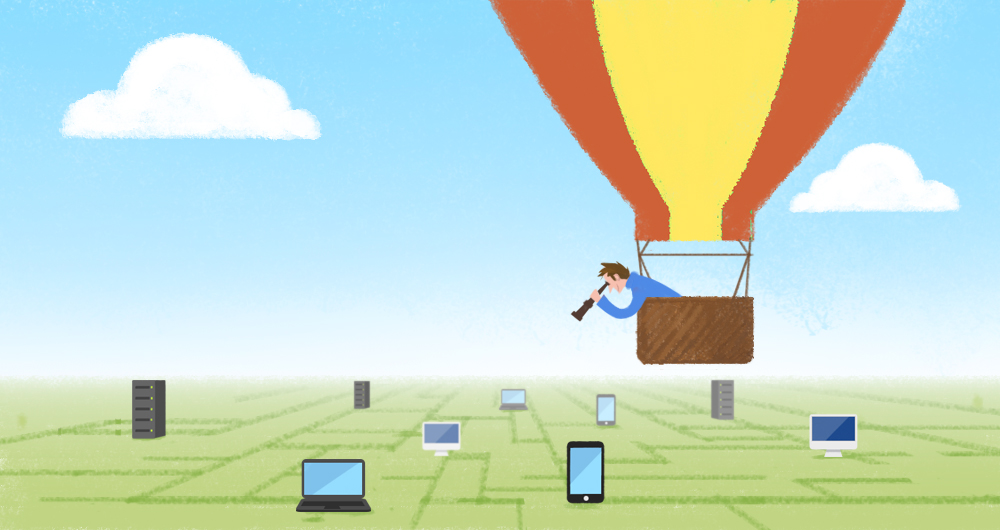 One of the most obvious effects of the digital age is the unprecedented advancements in technology. Thirty years back, driverless cars, missions to Mars, and AI-powered robots were pure science fiction. Today, all these things are close to being an everyday reality. And speaking of unparalleled innovations, who would've thought that the day would come when all the devices around us—from mobile devices to sensors and appliances—could exchange information amongst themselves.
While its a blessing for some industries that so many devices can communicate with each other thanks to trends like the Internet of Things, this interconnectedness can spell chaos for managing and securing IT infrastructures. To combat this chaos, most businesses employ some kind of enterprise mobility management (EMM) or mobile device management (MDM) solution to manage, monitor, and secure enterprise endpoints. But even with EMM or MDM tools in place, IT administrators still have trouble working with siloed endpoint management solutions.
Unified endpoint management (UEM) offers an alternative to traditional endpoint management solutions, giving admins a way to manage, control, and monitor the various components of their IT infrastructure from one console. For most EMM solutions, transitioning into UEM is a natural next step. With organizational mobility and the number of connected devices growing each day, EMM solutions have to adapt by becoming more centralized and widening their monitoring scope.
While UEM adoption is still in the early stages, many organizations are slowly realizing that traditional MDM and EMM tools are ill-equipped to manage both conventional and unconventional devices. That said, let's take a look at five interesting reads from around the web about the need for UEM and its potential pros and cons.
With the variety and number of devices being used in organizations growing every minute, UEM may prove to be the missing link in the enterprise mobility space. Armed with UEM, organizations can address almost all concerns, from securing endpoints to managing devices.
UEM should be viewed more as an IT strategy than a mere solution. By advocating a standardized and centralized approach to IT resource optimization, UEM lends an organization both flexibility and the ability to prepare for the next generation of technology-enabled processes and devices.  
Let us know what you think of UEM in the comments section below.