With the unexpected pandemic throwing a wrench into normal life and regular work patterns and styles, organizations globally are encouraging their employees to work from home as much as possible. However, to ensure optimum productivity, organizations must mimic the office environment and provide access to all the required resources their employees need to work efficiently. This "new normal" significantly increases the risk of insider attacks—from negligent employees potentially jeopardizing company assets by not following IT security best practices, to employees dissatisfied by their organization's pandemic response measures who intentionally disrupt operations.
In the current scenario, organizations need to defend their IT network from insider attacks. But, is it as easy as it sounds? We need to remember that a border-line defense is not useful in this case, as the employees already have permission to access numerous IT resources from the comfort of their home. Physically monitoring employee behavior around the clock is not possible. So, what's the best plan to address potential insider threats?
We have you covered!
Joining Forrester, one of the world's leading cybersecurity research firms, ManageEngine presents a new webinar, "How to prevent insider threats with anomaly detection", on August 27, 2020, at 11am ET.  Our special guest, Joseph Blankenship, vice president and research director at Forrester, will walk you through the insider attack landscape, particularly in remote work environments, and will provide insights on defending your organization against insider threats using anomaly detection.
What's in it for you?
Understand the anatomy of different insider attacks.
Learn from real-life examples of sophisticated insider attacks.
Discover the components of an effective insider threat program.
Explore how anomaly detection can help you detect insider threats.
Obtain a free 45-day trial license for ManageEngine Log360, a comprehensive security information and event management (SIEM) solution.
At the end of this webinar, there will be a lucky draw for attendees! One person will win the book, The Art of Invisibility: The World's Most Famous Hacker Teaches You How to Be Safe in the Age of Big Brother and Big Data, by Kevin Mitnick.
All attendees will also be eligible for a complimentary 45-day license of Log360, your one-stop solution for log management and network security challenges.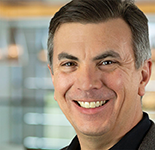 Joseph Blankenship                             
Vice president, research director
Forrester 
Join us on:
Thursday, August 27, 2020
11am ET | 4pm BST | 7pm GST