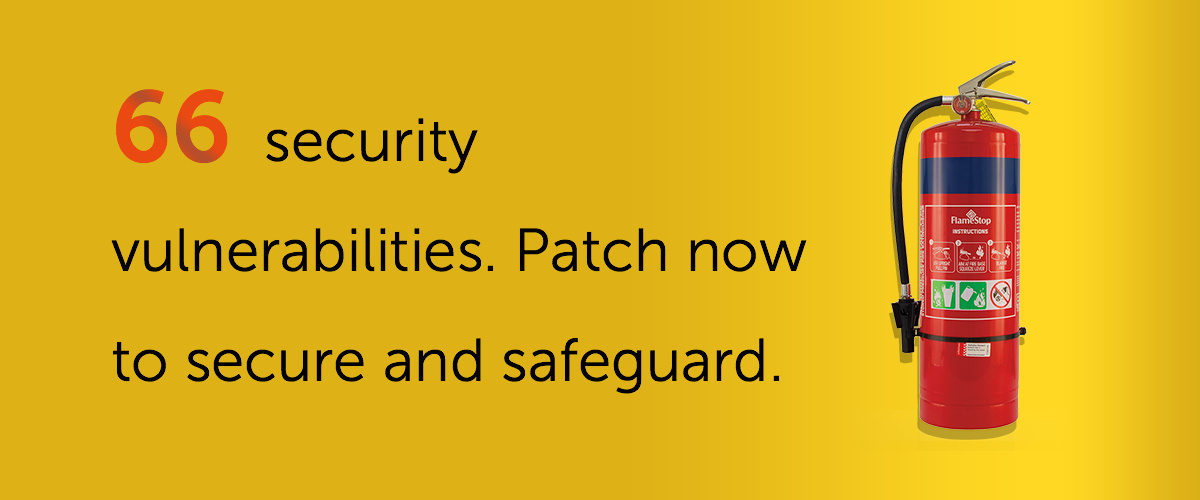 For this month's Patch Tuesday, Microsoft fixed 66 security issues. Luckily, in this round of updates, Microsoft didn't find any zero-day vulnerabilities that needed patching, but there are a few major products still require updates to avoid remote code executions. 
April 2018 security updates for Microsoft products 
This month's Patch Tuesday covers updates for following list of products:
1. Microsoft Windows
2. Internet Explorer
3. Microsoft Office
4. Microsoft Office Services and web apps
6. Adobe Flash Player
7. Microsoft Visual Studio
8. Microsoft Azure I0T SDK
9. Microsoft Malware Protection Engine 
Critical patch updates 
Due to a surge of demand, Microsoft has fixed the Malware Protection Engine as well as a flaw in Microsoft SharePoint. Luckily, the SharePoint flaw was patched before there were any reports of exploitation. 
As usual, the impact of ignoring these critical patches and security updates can include remote code execution, information disclosure, denial of service, elevation of privilege, and security feature bypass—all indicators of a cyberattack.  
Adobe Flash Player updates 
Adobe Flash Player released six patches, three of which are critical. 
Non-security updates 
Microsoft also released non-security updates for Office 2010, 2013, and 2016. The entire non-security patch list can be found here. 
Patching can help keep all your data safe 
The entire list of Patch Tuesday updates for April 2018 can be found here. 
With data protection and user privacy becoming more important each day, organizations around the world need to secure their data by patching the vulnerabilities existing in their corporate network. If your network has port or application vulnerabilities, failing to patch them puts all your sensitive information at risk because you're essentially leaving hackers a back door into your network.
Tired of constantly checking for vulnerabilities and worrying about whether your network is properly patched? Say goodbye to this time-consuming task by employing an automated patch management solution. At ManageEngine, we offer two separate solutions that handle the entire vulnerability management procedure for you: Desktop Central, an entire endpoint management solution, and Patch Manager Plus, a solution that exclusively handles patch management.
Experts predict that 2018 will face a comparatively higher number of cyberattacks than 2017, so equip your organization with the right armor to effectively combat the oncoming slew of attacks.
                                 Desktop Central                     Patch Manager Plus