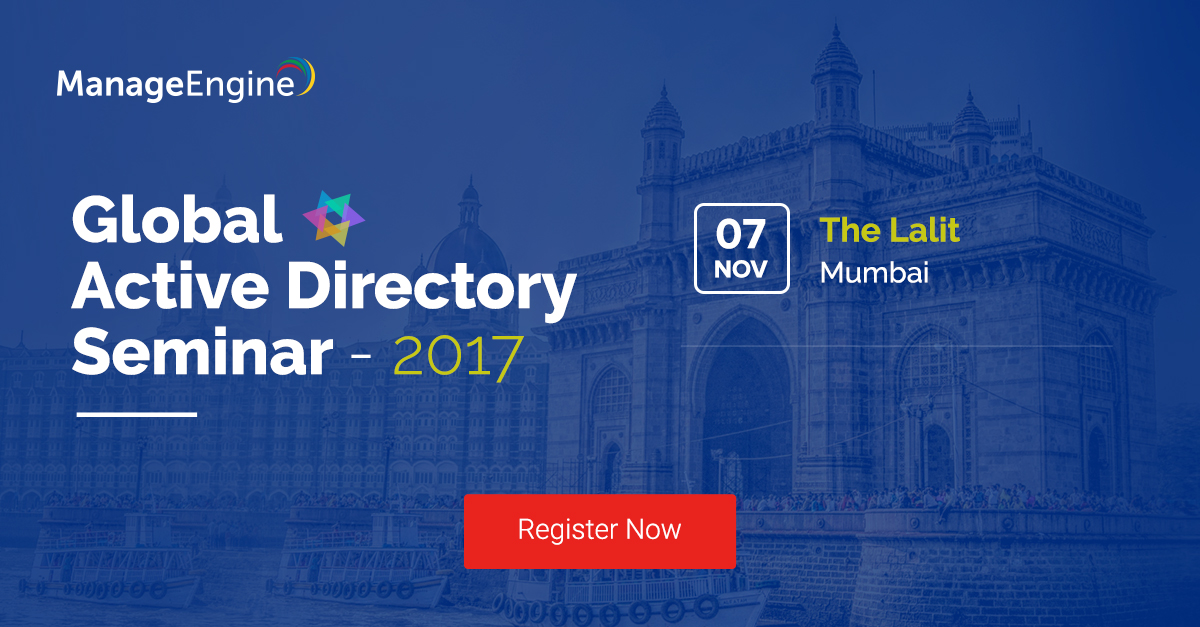 The next leg of ManageEngine's Global Active Directory Seminar series is all set to return to Mumbai on November 7th. We are thrilled to come back to a city where we have always received tremendous support from attendees.
Join us for a day-long seminar as product experts from our ADSolutions team get to the bottom of the various challenges faced by Active Directory administrators all over the globe.
By attending this seminar, you'll learn how to:
Simplify AD, Office 365, and Exchange management and reporting.
Empower users with password self-service and SSO for cloud apps.
Track and secure privileged access in Active Directory.
Combat security threats with effective log management techniques.
And that's not all! Learn about next-generation Active Directory trends and techniques from our product experts. That way, you'll stay on top of the various security threats that put your organization at risk, which only seem to increase—and become more severe—with each passing day. Our experts will also be sharing valuable tips for managing, auditing, and monitoring your AD environment in a better way.
This seminar is also a great opportunity for you to get connected with your peers and learn about the industry's best practices. If you're in Mumbai, or want to travel, then you should definitely attend.
So, what are you waiting for? Mark your calendar for the event and register right away. We wouldn't want you to miss out!
Related posts :