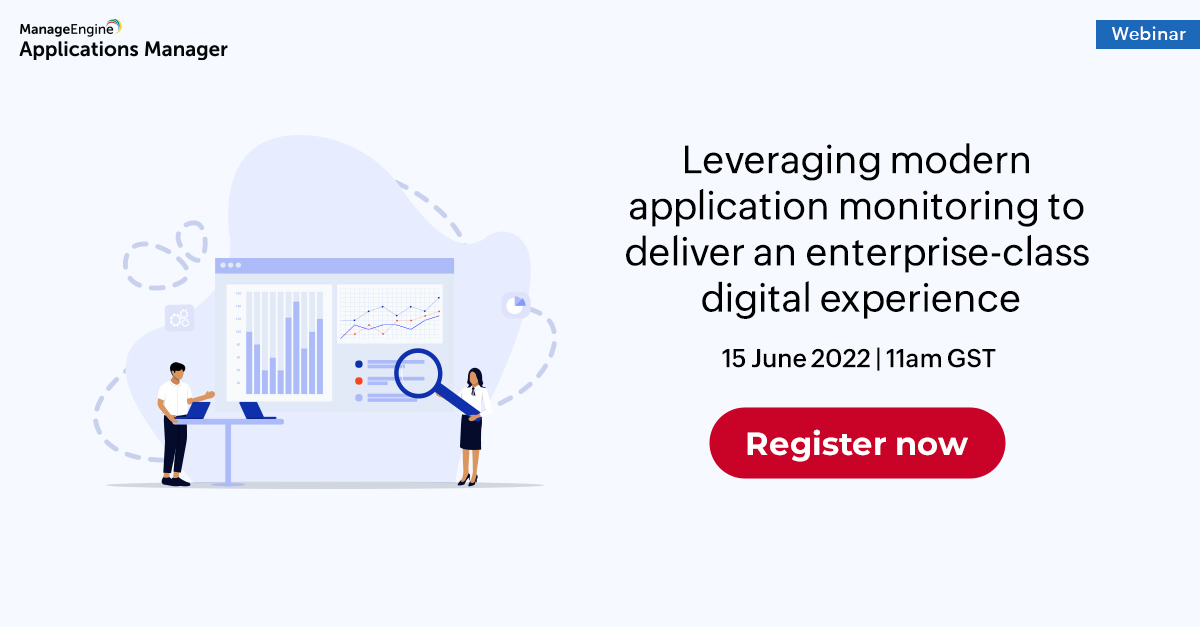 In today's constantly evolving world, organizations need to work twice as hard just to keep up with the IT innovations popping up. However, these innovations come with their own set of problems; the more complex an application infrastructure is, the harder it is to gain insight into application performance, unusual downtime, and decreased productivity due to focusing on processes that can be automated.
Chances are your organization is facing some of if not all of these issues. Perhaps you're wondering how to train your IT team to improve productivity while ensuring that applications run smoothly without compromising the customer experience. No matter what application performance monitoring problems you have, this webinar can help.
 Join Varsha R, Product Marketing Analyst at ManageEngine Applications Manager, for an in-depth discussion on how to accelerate enterprise application performance management by gaining holistic insight into application infrastructures, identifying anomalies, automating fault management, and ensuring seamless customer experiences.
 Webinar highlights
 In this webinar, you'll learn how to:
Achieve visibility in modern multi-vendor infrastructures.

Automate discovery actions that typically require manual interaction.
Streamline application performance across hybrid, multi-cloud environments.
Accelerate problem solving by drilling down to code-level issues.

Leverage AIOps to reduce incident velocity.

Combine real user and synthetic monitoring to ensure an excellent digital experience.

Fit application monitoring into your ITSM processes.

Leverage Applications Manager's capabilities through a personalized demo.
Event details
Date: 15 June 2022
Time: 11am GST
Why wait? It's free. Register now.